These South Pacific destinations offer remote beaches, world-class diving, some of the friendliest locals, and the clearest water through which to spot manta-rays, reef sharks, turtles and dolphins.
The best way to explore both Fiji and Vanuatu is aboard your own private charter yacht, cruising from island to island and dropping anchor in hidden coves.
For an even more secluded experience, go further north to the Yasawa Islands, including Vanua Levu and Taveuni. Here, the volcanic islands have been spared from mass tourism, and the white sand beaches, turquoise waters, forests and lagoons are sure to captivate you.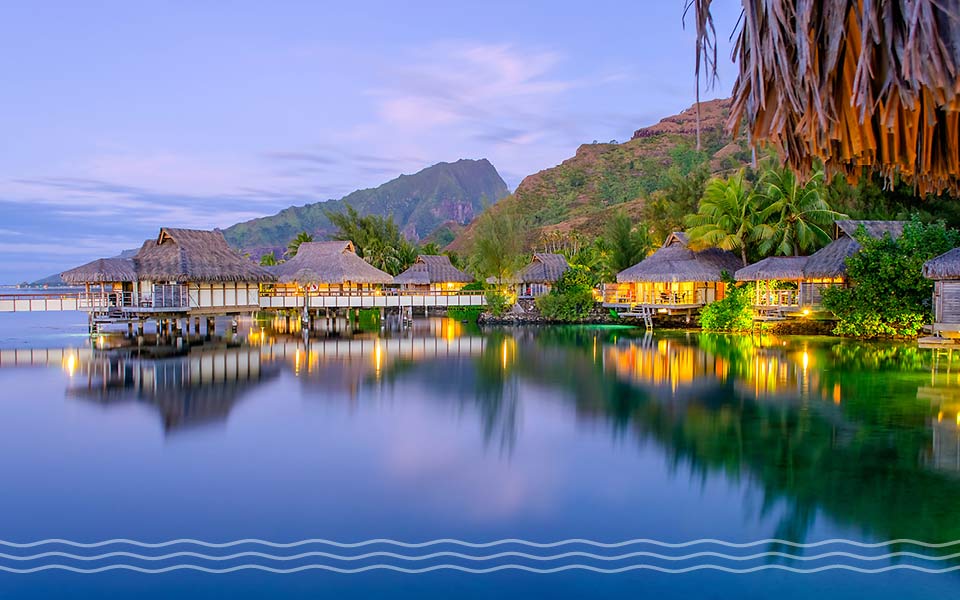 Venture off the beaten track in Fiji and Vanuatu - an obvious choice for adrenaline junkies, especially for scuba enthusiasts. The underwater world of these Pacific Islands is chock full of colourful reefs and awe-inspiring creatures.
Have the experience of a lifetime while snorkelling or scuba diving in Yasawa. Here you can dive with manta rays on Drawaqa Island, or go to Kuata Island to snorkel with sharks.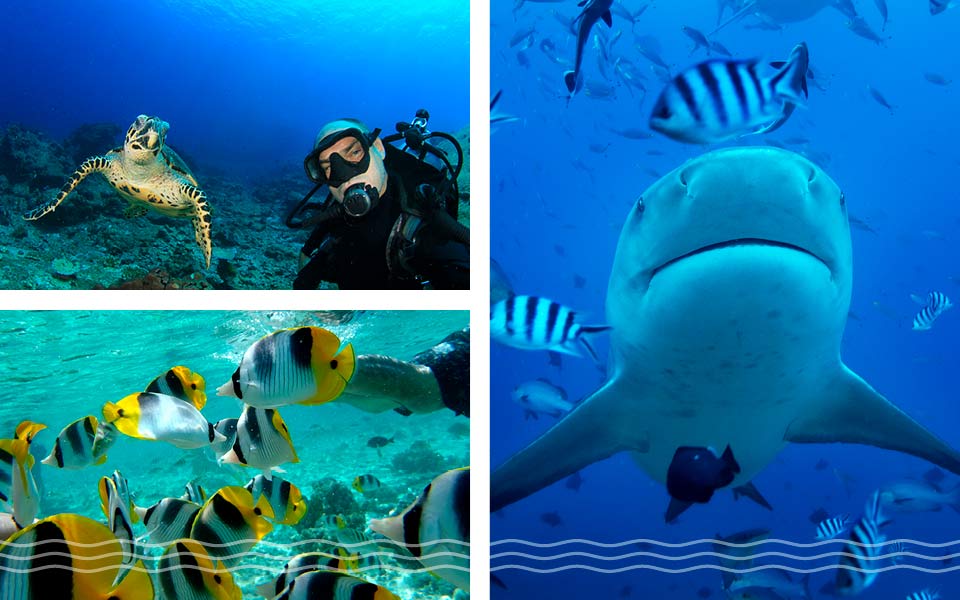 Similarly Vanuatu is a top choice for snorkelling and scuba diving – try Hideaway Island, a popular snorkelling spot just off the coast of Port Vila, where you'll find schools of reef fish, eels, rays, and colourful coral, as well as an underwater post office box that is serviced by Vanuatu Post! For an insider's perspective, take a tour of a local village and wander down to the local fresh produce market on Port Vila's main street. Millennium Cave should also be at the top of your itinerary – it's a full-day, action-packed guided tour through the jungle and down fast rapids.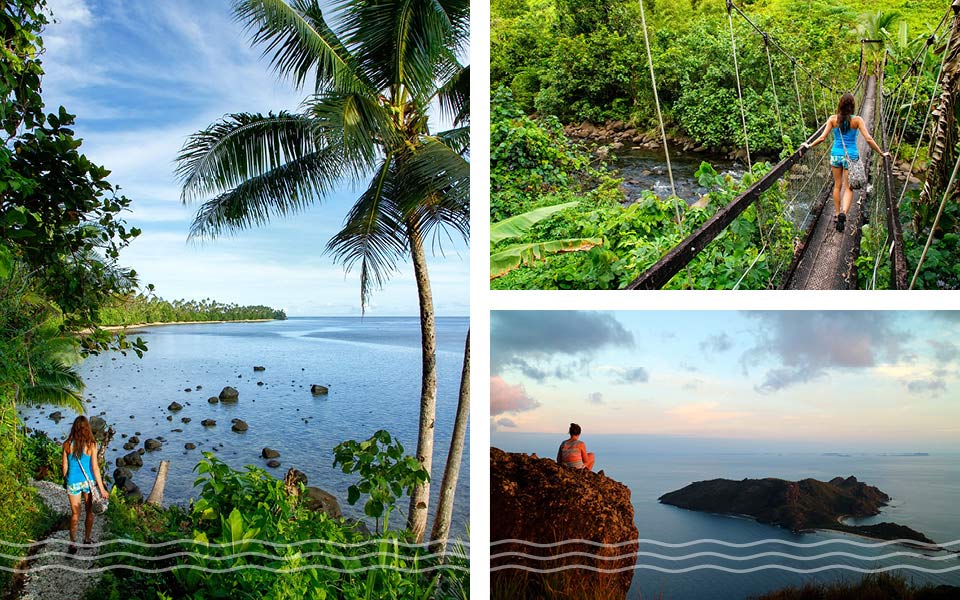 If you prefer staying above water, there's also plenty for hikers and birdwatchers to enjoy. Nature admirers will adore Taveuni – known as 'The Garden Island' for its lush interiors – and Kadavu, a quiet, peaceful paradise.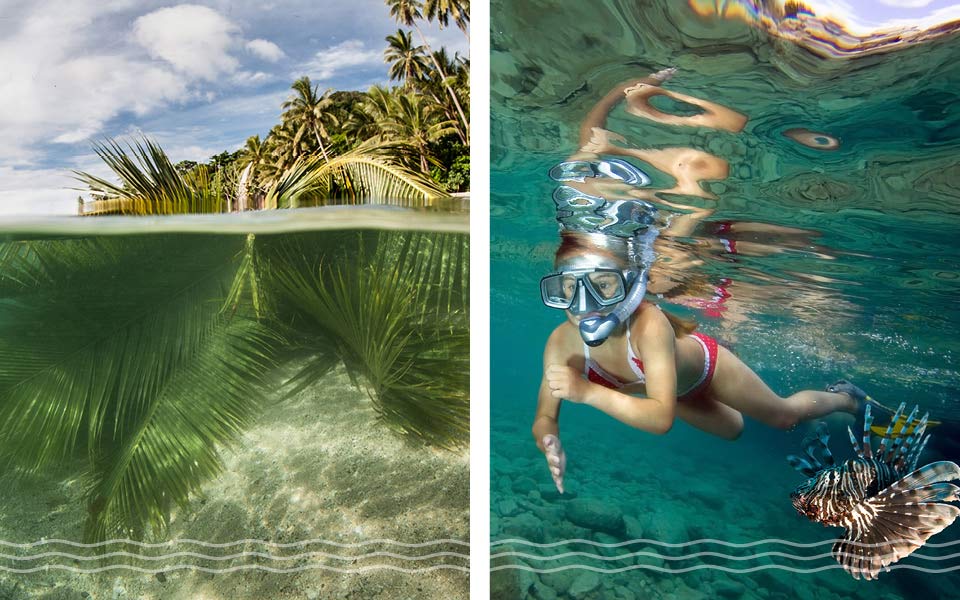 Kadavu is an essential stop on your yacht charter itinerary in Fiji. The island group boasts a famous diving spot – the Great Astrolabe Reef – where you'll be able to see a variety of incredible marine creatures. Above water, you'll experience authentic Fiji and untouched natural surroundings.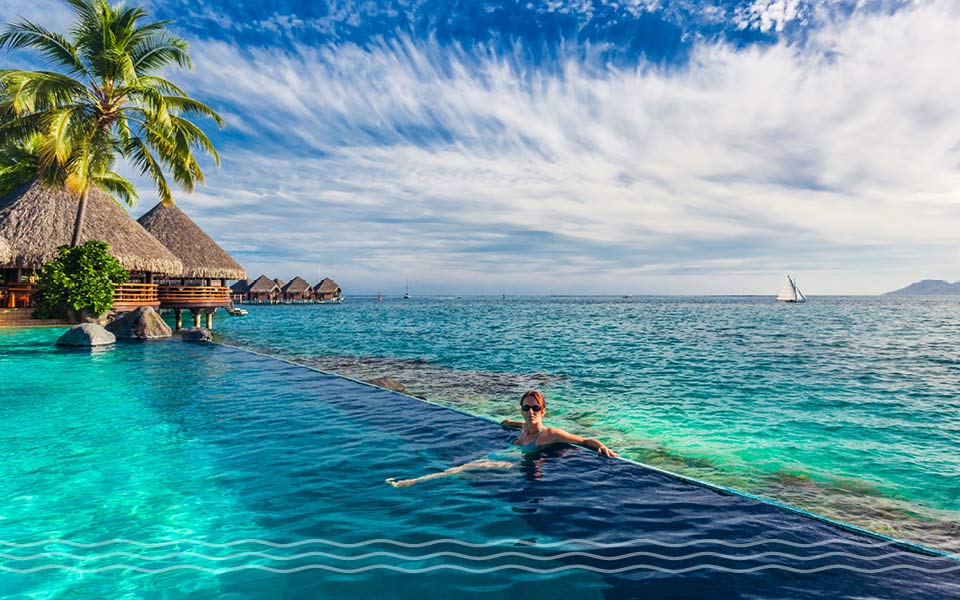 Charter a private, luxury yacht in Fiji and Vanuatu for the ultimate adventure charter experience. Or cruise the crystal-clear waters in a top-of-the-range catamaran – soak up the famous sunshine of the South Pacific, and drop anchor in some of the most enviable inlets and bays in the world.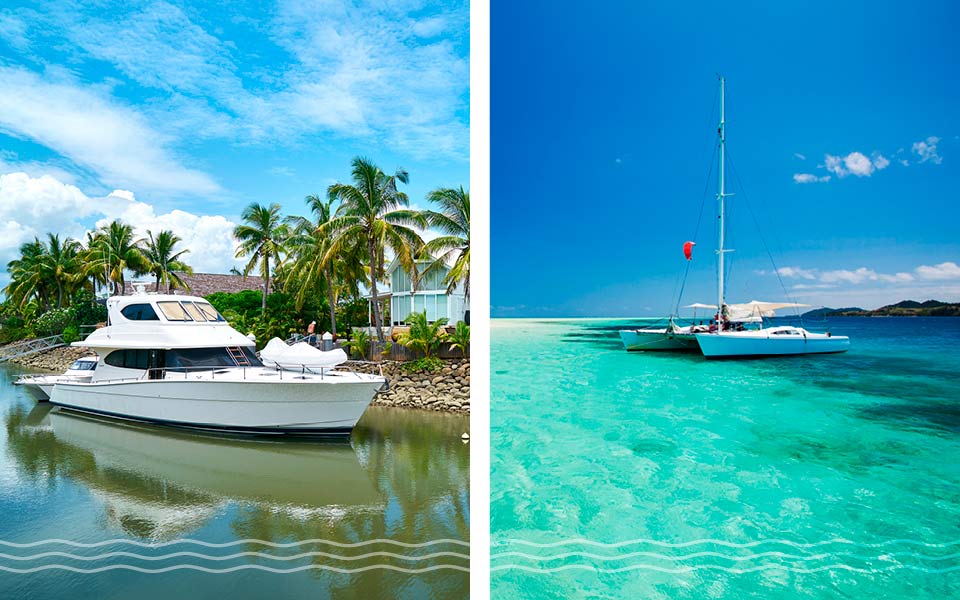 Insider tip
If you place a lot of value on travelling in a sustainable way, Fiji is just the ticket. After the devastating cyclone in 2016, Fiji has reinvented itself as a true nature-lovers' paradise. Balancing the importance of conservation with luxury, Fiji is aiming for a greener, more sustainable type of tourism. Vanuatu was also devastated by the cyclone, and tourism really helps to support this Pacific nation.