Believe the hype! The Mediterranean welcomes you with a unique combination of enjoyable climate, delightful coastlines, rich history and diverse culture. A Mediterranean luxury yacht charter means you will enjoy some of the best destinations in the world.
Why the Mediterranean
The Mediterranean is the most sought-after summer yacht charter area for a good reason. From the idyllic beaches of Greece and hidden treasures of Turkey, to the sun kissed Italian coast and the glitz of the French Riviera, the Eastern and Western Mediterranean has something to offer to even the most discerning sea lovers. Family charters, corporate retreats, romantic escapes, luxury sailing yacht events, the Med has some fabulous spots waiting for you, with a perfect backdrop for each escape you could imagine.
Yacht Charter Hotspots in the Mediterranean
Looking for the best Mediterranean yacht charter hotspots? There's plenty to choose from, both West and East Mediterranean offering spectacular cruising grounds, unforgettable itineraries and countless exciting on shore activities.
West Mediterranean

In the Western Med, the glitz and glam of Monaco on the French Riviera rivals the idyllic charm of Capri on the seductive Amalfitano Coast in Italy. Nice, St Tropez and Cannes are also frequently requested by many of our clients in their yacht charter itineraries in France. Sardinia, with its breathtaking Costa Smeralda, and Corsica, with its impressive geographical diversity, also rank high on the wishlist of the most experienced sea lovers.
The Mediterranean's largest island, Sicily, and the nearby unspoilt Aeolian Islands make an ideal backdrop for an unforgettable West Mediterranean yacht charter vacation.
Or maybe you would rather join the fiesta on Ibiza, swing your golf club at one of Mallorca's courses and let adrenaline cool marveling from the deck of your yacht at the tranquil coves of the Balearics.
East Mediterranean

Might be less celebrated than West Mediterranean, but it is equally beautiful and rich in culture, history, fun and adventure opportunities.
A yacht charter in East Mediterranean is the best way to discover an overwhelming cultural heritage and vibrant cities with amazing architecture – just think Venice or Dubrovnik!
Turkey is a precious jewel hidden in the plain sight. The Dalmatian Coast of Croatia, the magical Venice, fabulous Montenegro mountains and incredible, breathtakingly crystal-clear aquamarine waters of the Adriatic Sea allure millions of travellers with their charms.
Greece welcomes you with thousands of fantastic islands sprinkled all around the Aegean and the Ionian. You can always find here a new exciting island-hopping itinerary you have not done yet.
A luxury yacht charter vacation in this part of the Mediterranean Sea is a perfect, mistake-proof choice for those in the know.
Exploring the West Mediterranean
West Mediterranean is the quintessential yachting area and is most popular for large luxury yachts and clients who love supreme luxury. You can find here anything from the glam and glitz of exclusive resorts and flashy cities to tranquil anchorages and laid-back waterside seafood tavernas.
This is an ideal destination for a family yacht charter vacation. Amazing weather, calm waters, scenic shorelines, famed cuisine, perfect beaches and historical landmarks will impress everyone.
With world class events such as the Monaco Grand Prix, Cannes Film Festival and Monaco yacht show the West Med is also a prime choice for a corporate yacht charter. Is there any better way to impress your business partners?
West Med is also about history and cultural heritage, fashion and high-end shopping, gourmet experience and vineyards, parties and lively bars.
This yacht charter area really offers everything from simple fun in the sun vacations to the most sophisticated luxury yacht charter escapes. Best time to go is from April to September but there might be specific things to consider as per the final itinerary you want to explore.
Your friendly Abberley broker is here to help. Once we learn about your exact preferences, we will be able to plan a truly bespoke West Mediterranean yacht charter for you.
Here are some more resources that can help you get a feeling of a West Mediterranean yacht charter vacation.
Itineraries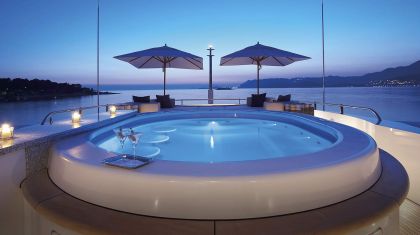 Monaco - Menton - St. Tropez - Ille Porquerolles - Cannes - Cap d'Antibes - Nice - Saint Jean Cap Ferrat - Monaco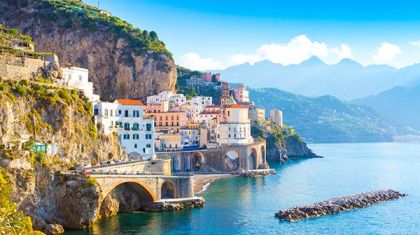 Naples - Sorrento - Amalfi - Positano - Capri - Ischia - Procida - Naples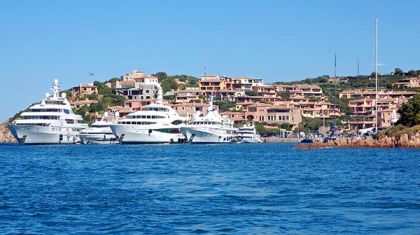 Porto Cervo - Cape Capo Testa - Bonifacio - Lavezzi - La Maddalena - Porto Cervo
Charter guides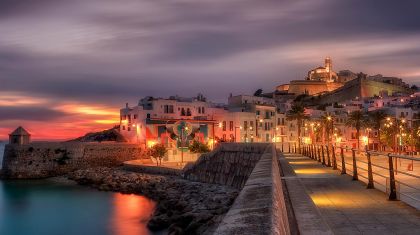 Somewhere east of Spain, four astoundingly beautiful islands float in the sparkling Mediterranean, beckoning your arrival. Ibiza, Mallorca, Menorca…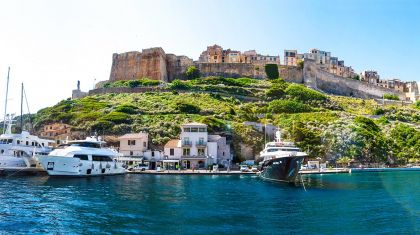 Sail the Mediterranean's best beaches in breathtaking Sardinia and Corsica. These two gorgeous islands are rimmed by clear turquoise waters and…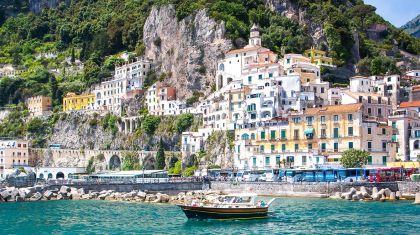 Imagine yourself on a picture-perfect summer escape in an area so distinct and special, it's UNESCO protected!
Photo tours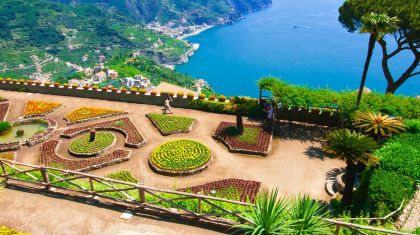 Seductive Costa d'Amalfi is a quintessential Italian vacation spot. Capri, Amalfi and Positano have a tangible luxurious feel but also a genuine…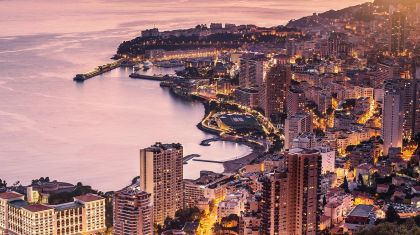 The diminutive principality of Monaco should not miss from any yachting aficionado's bucket list. The favourite playground of the ultrarich impresses…
Exploring the East Mediterranean
Hedonistic Mykonos, iconic Santorini or the new sensation Milos, the island with moon-like dramatic views? Or maybe you want to charter beyond these famous southern Cycladic Greek islands and discover other spectacular Greek gems in the Ionian Islands, the Saronic, Dodecanes or Sporades. With its islands in the thousands, seductive white washed villages and endless opportunities for custom-made itineraries, Greece seems to have been created from the imagination of sea lovers.
You'll find spots ideal for kitesurfing – consistent winds, readable waves. You'll be able to explore thrilling wrecks and deep imposing reefs, the islands of Naxos and Paros are a good start. Hiking, rock climbing, you name it, it's here. Go for a luxury sailing or motor yacht charter and get ready for sensational discoveries.
Turkey's dramatic and diverse shoreline seems endless. Alacati, the ultimate gourmet delight; Bodrum, with its world class diving and heliskiing hotspot; Istanbul with its unparalleled Byzantine architecture, rich history and irresistible vibe, peaceful Fethiye and Gocek, glamourous Marmaris… the list can go on and on… There is so much to see and do, and chartering a luxury yacht is the most propitious way to make the most of your Turkish vacation.
Looking for a peaceful hideaway with family and kids? Or maybe you are more into water sports and partying with friends? Possibly you need a stress-free time in a cool setting? An Adriatic luxury yacht charter, with its diverse, fascinating destinations, will guarantee your desires are met. Croatia with hundreds of picture-perfect islands and medieval cities, Pula and Dubrovnik just to name a couple. Unspoiled islands far from the busy resorts. Sun-kissed vineyards and select wineries. Idyllic olive groves and bays of breathtaking beauty.
To sum it up, consider that two of the most romantic places on earth are in the East Mediterranean. If you are planning a European romantic escape on a yacht, your itinerary should definitely include Venice in Italy or Santorini in Greece.
Get in touch with our competent charter broker and let us know your ideas and expectations of a luxury yacht charter vacation and just make it happen!
You might also find the resources below useful for preparing a pampered yacht charter vacation in East Mediterranean
Itineraries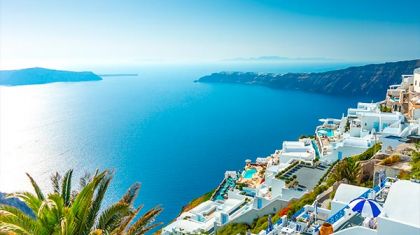 Athens - Kea - Tinos - Mykonos - Delos - Paros - Ios - Santorini - Milos - Sifnos - Seriphos - Kythnos - Athens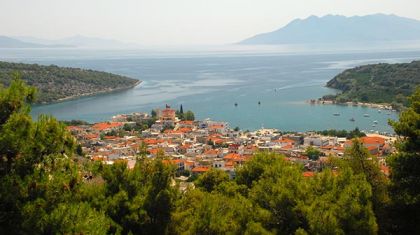 Athens - Epidavros - Poros - Spetses - Hydra - Ermioni - Aegina - Athens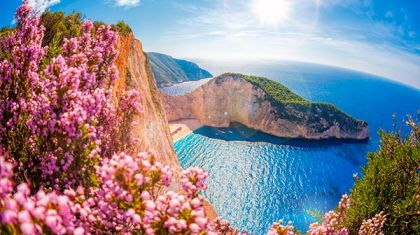 Athens - Galaxidi - Ithaki - Meganisi - Lefkada - Kefalonia - Zakynthos - Nafpaktos - Epidavros - Athens
Photo tours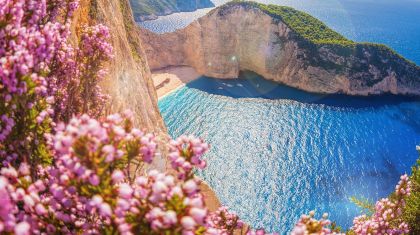 Seductive Costa d'Amalfi is a quintessential Italian vacation spot. Capri, Amalfi and Positano have a tangible luxurious feel but also a genuine…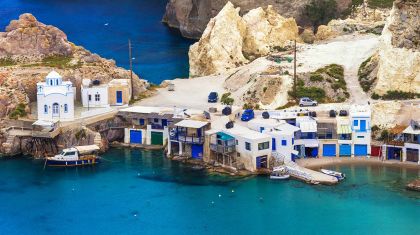 The Cyclades are Greece's most iconic region. From picturesque whitewashed villages and blue-domed churches to azure waters and sophisticated…