The Cyclades are Greece's most iconic islands. From picturesque whitewashed villages and blue-domed churches to azure waters and sophisticated nightlife, chartering a yacht here is pure bliss. We curated these photos to whet your appetite and inspire your next yacht charter to this sensational part of the world.
Amorgos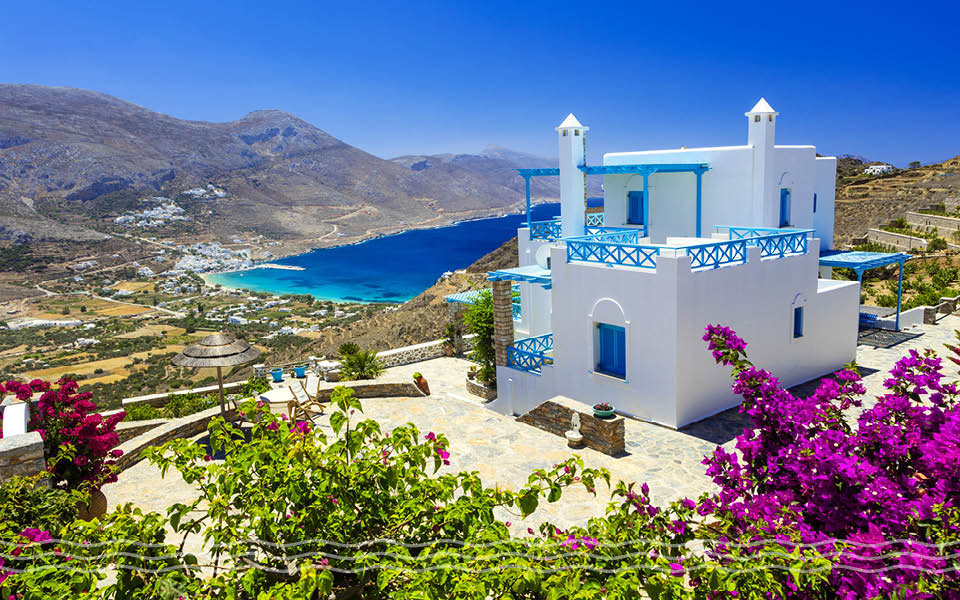 Why Amorgos? No mass tourism, Agia Anna Beach where Luc Besson's The Big Blue was filmed, perfect places to swim and dive.
Don't miss: The authentic Greek island cuisine! Sample local fish and sweets – including orange sea slugs, purple fousta shellfish and lemon liqueur.
Milos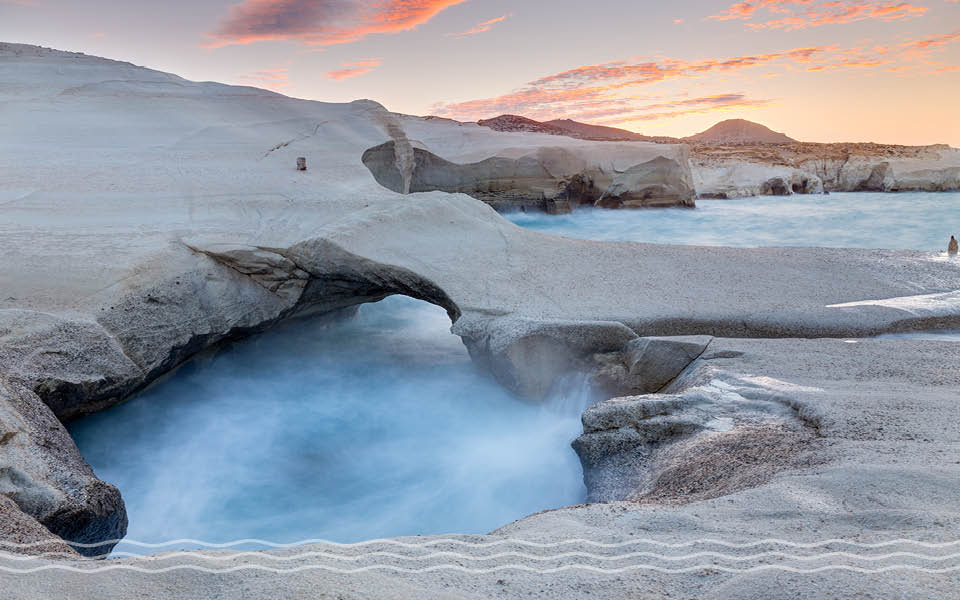 Why Milos? Otherworldly volcanic rock formations, premier beaches, and many grottoes and caves.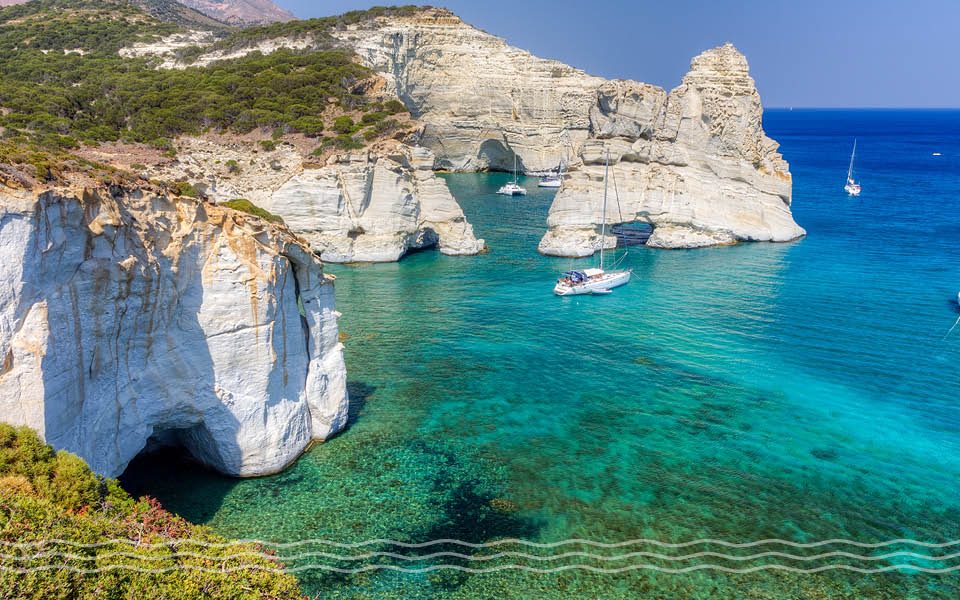 Don't miss! Sarakiniko, a remarkable inlet of white stone sculpted from volcanic rocks, as well as the rock formations and sea caves at Kleftiko shoreline.
Santorini
Why Santorini? Idyllic Greek scenery, cinematic views, ancient ruins, a thrilling hike up an active volcano.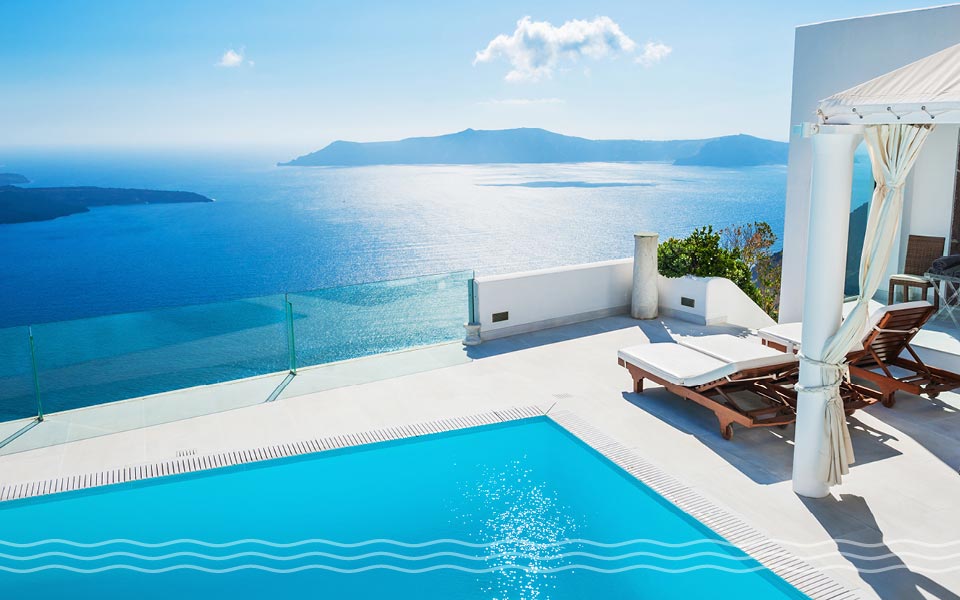 Don't miss: Watching the sunset from the capital of Fira, with its gorgeous view over the caldera.
Ios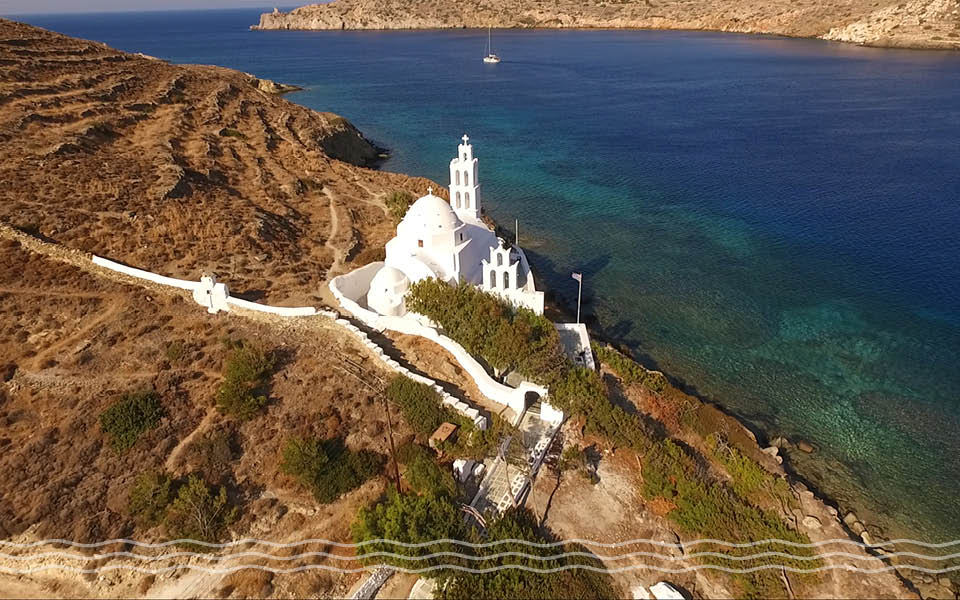 Why Ios? Numerous whitewashed churches, vibrant nightlife, more than 40 fabulous beaches.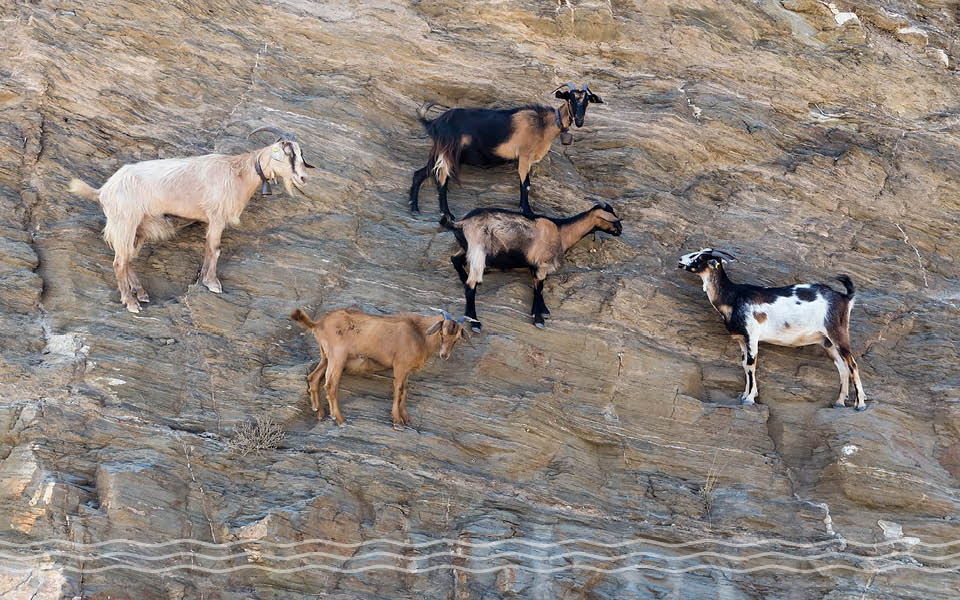 Don't miss: The archeological site of Skarkos, a well-preserved Bronze Age settlement, near Hora.
Paros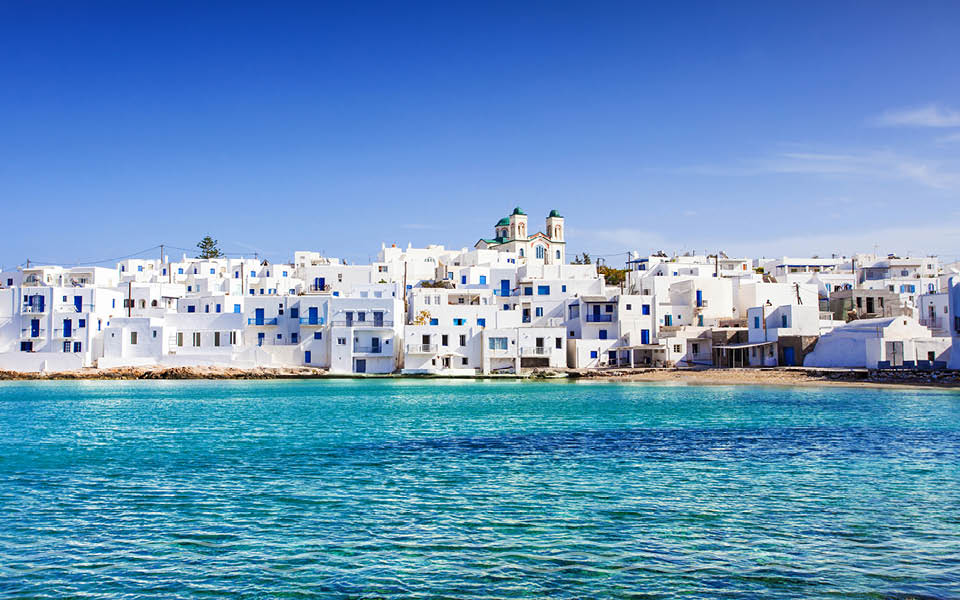 Why Paros? Great for families, a 13th century Venetian castle, beautiful traditional villages, amazing hiking trails.
Don't miss: Try your hand at kitesurfing and windsurfing on the eastern side, particularly Golden Beach and New Golden Beach.
Mykonos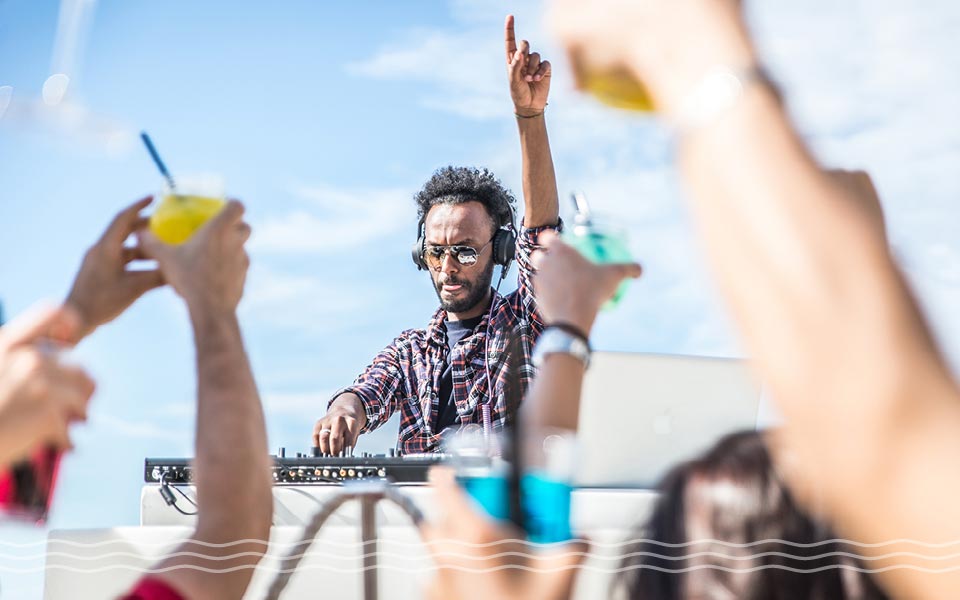 Why Mykonos? Party atmosphere, gorgeous beaches, 'Little Venice', top-notch restaurants, shops and bars.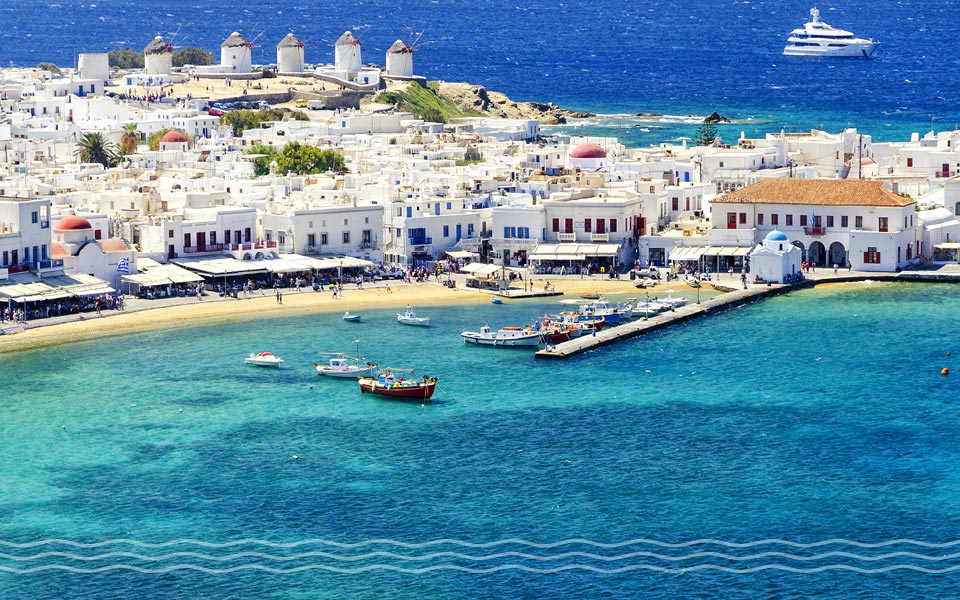 Don't miss: Charter to nearby Delos, a UNESCO-protected island.
Syros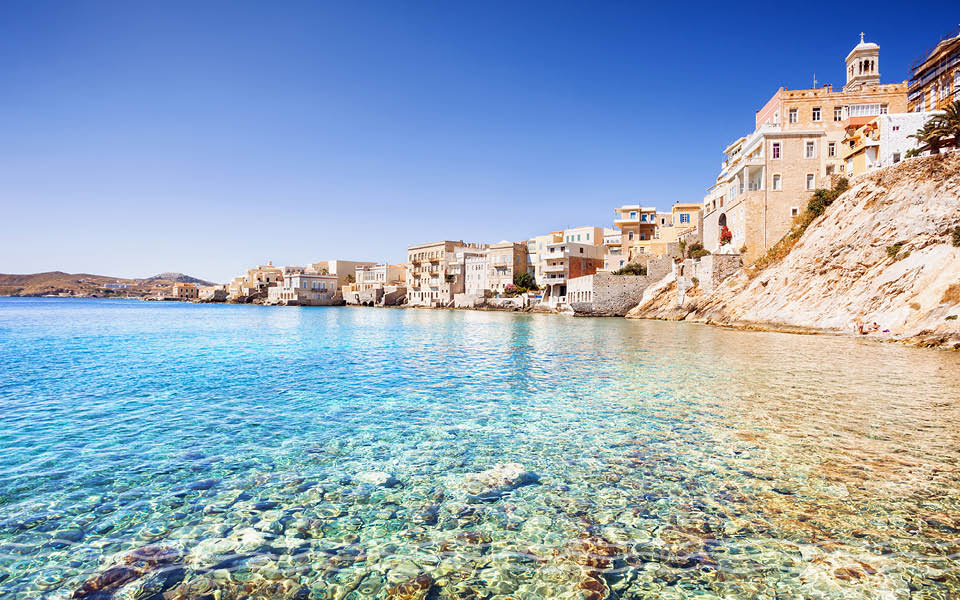 Why Syros? Waterside tavernas, beautiful 19th century architecture, Apollon Theatre, fabulous diving with caves and wrecks to explore.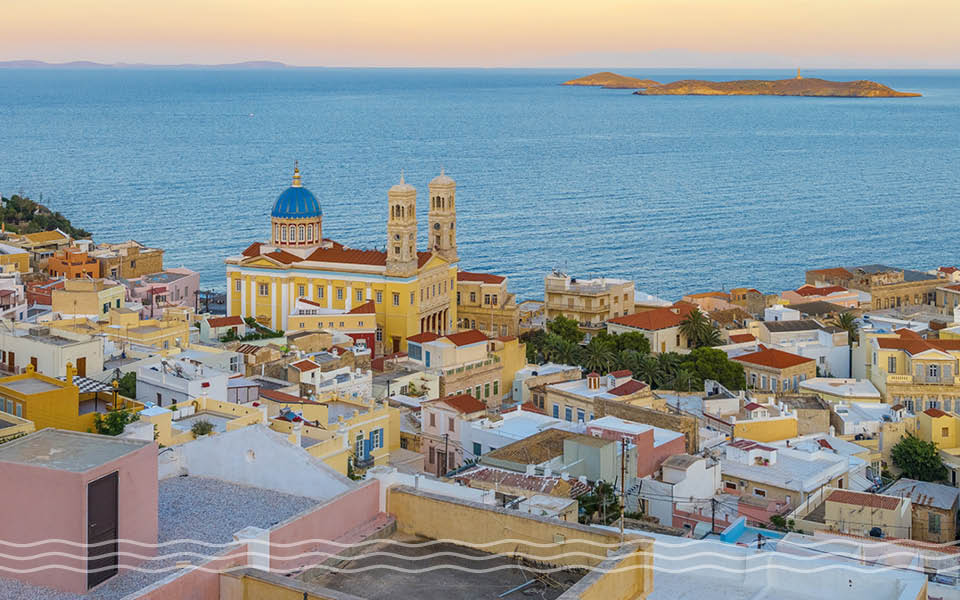 Don't miss: Miaouli Square (Plateia Miaouli) in Ermoupolis, an elegant open space with marble sidewalks, cafes and a bustling blend of locals and tourists.