Why charter in Croatia?
While its popularity has spiked in recent years, Croatia remains a relatively untouched jewel in the Adriatic, with dramatic cliffs rising from cobalt waters, hidden coves, lush islands and a mesmerising coastline.
The country is a haven for nature lovers, with eight national parks and eleven nature parks. Aside from its astounding natural beauty, Croatia has a historic and cultural richness unlike anywhere else. Modern, cosmopolitan cities are scattered with countless historic monuments and UNESCO World Heritage Sites.
The crystal-clear water of the Adriatic offers endless opportunities for snorkelling, diving and water sports. Because of Croatia's long seafaring history, underwater wrecks dating back thousands of years are hidden beneath the glittering surface of the water. One of the most beautiful wrecks to explore lies off Rovinj, known as Baron Gautsch.
Croatia's popularity has spiked in recent years due to it being used as a filming location in the fantasy series, Game of Thrones. Dubrovnik was the main filming location for King's Landing, the capital city in the series. Fans of the show can visit several sites in the old city where Game of Thrones was filmed, including Pile, St. Dominika street and Minčeta Tower. Other filming locations in Croatia include Trsteno Arboretum, Diocletian's Palace in Split and Klis Fortress.
Main attractions
Rovinj
Rovinj is an Istrian fishing village with buckets full of charm. Explore the 22 islands of its archipelago and the Limska fjord. Explore the many bays and beaches for swimming or water sports, some of which can only be reached by sea.

Brijuni Islands
Just a short sail from Pula, discover this collection of 14 islands and islets in Istria. Former Yugoslav president Tito used to spend his summers here, and after his death the archipelago was designated a national park. The largest island, Veliki Brijun, experiences plenty of day visitors but once the last ferry leaves, a peaceful hush falls over it. The island is a green wonderland and its coastline is dotted with secret coves. Other drawcards to the island include dinosaur footprints, Roman ruins, an 18-hole golf course and even a safari park!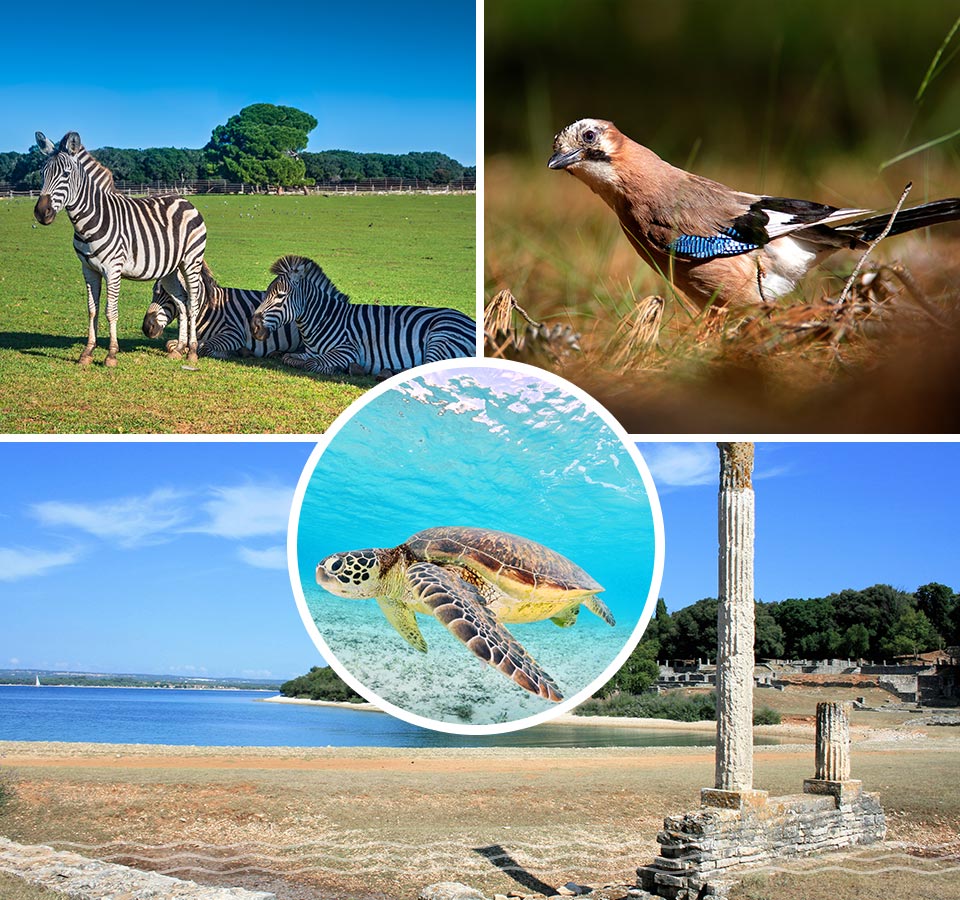 Zadar
With a Roman Forum, medieval churches and excellent museums, Zadar is bursting with hidden gems to discover. Its two unique attractions are the Sea Organ and the Sun Salutation, incredible artistic installations designed by architect Nikola Bašić. Venture a bit further out to sea to explore Silba, a pristine car-free island, and Olib, a pretty oasis.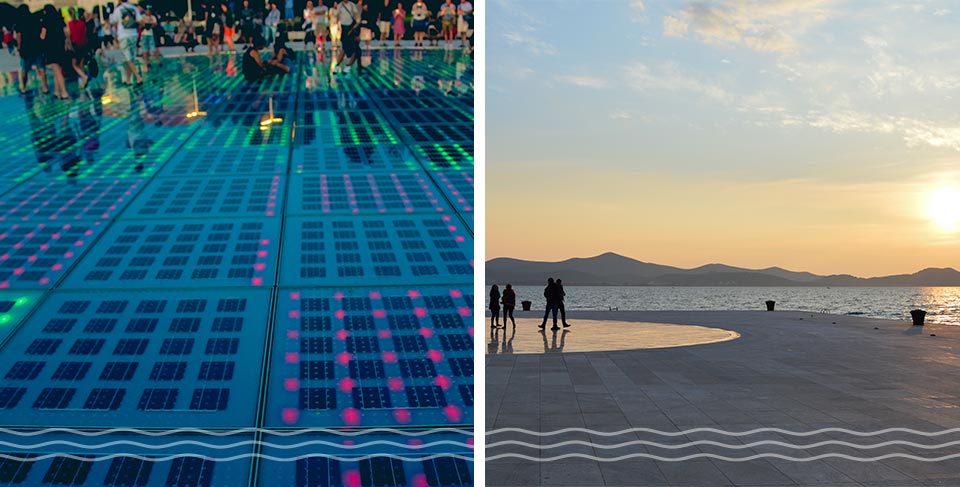 Šibenik
The historic city of Šibenik is home to two UNESCO World Heritage Sites; the Cathedral of St. James, an impressive stone building in the old town, and St. Nicholas Fortress. Another fortress, St. Michael's Fortress, is now a sophisticated concert venue. The city is a gateway to the Kornati Islands, the largest archipelago in the Adriatic. Tie up in the marina at the nearby island of Žut, which offers a rustic escape from civilisation. Enjoy local wines and olives on Kaprije. There is some fantastic scuba diving in the deep blue waters off the island of Krapanj.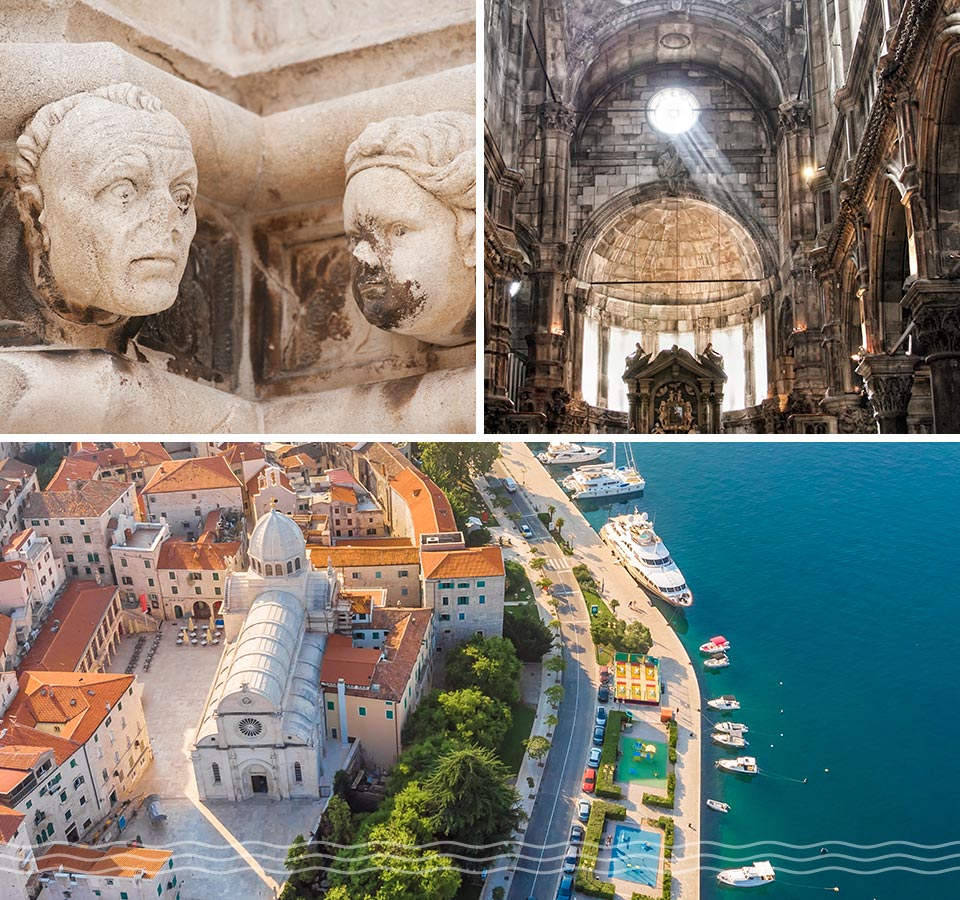 Split
Roman ruins, inviting cafes and a sprawling palace, Croatia's second city has been charming the yachting elite for quite some time now. Home to most of the largest marinas in Croatia, Split has a cosmopolitan feel combined with fascinating history. Diocletian's Palace forms the heart of this modern city, wander inside its atmospheric old walls where you'll find plenty of bars, restaurants and shops. Visit the Game of Thrones filming location, Klis Fortress, in a dramatic mountainous setting. From Split it's easy to reach Korčula, Hvar and Brac, some of the most desirable islands on the Dalmatian Coast. For a less crowded option, go for Solta, known for its olive groves and orchards. Tie up in the sheltered harbour of Stomorska and visit the interior of the island to sample olive oil and wine at various family-run establishments.
Lastovo
The remote, untouched island chain of Lastovo has a population of less than 1000, and attracts just a few tourists in the summer, mostly private yacht tenders. With lush forests, dramatic cliffs, deep blue bays and isolated coves, Lastovo is a protected Nature Park. Snorkelling or diving is a must, as the waters are packed with fish and orange coral, and you might even spot dolphins, turtles, or Mediterranean monk seals. For those who prefer land-based activities, the main island features extensive hiking trails that wander through lush forests and pretty villages.
Mljet
Mljet is a green paradise. About half of the island is a national park containing two lakes, a 12th century Benedictine monastery, and plentiful flora and fauna. Get back to nature in Mljet; take hiking paths through the forest, cycle around the lake, spot wildlife, go snorkelling or diving, and jump off the cliffs at Odysseus Cave.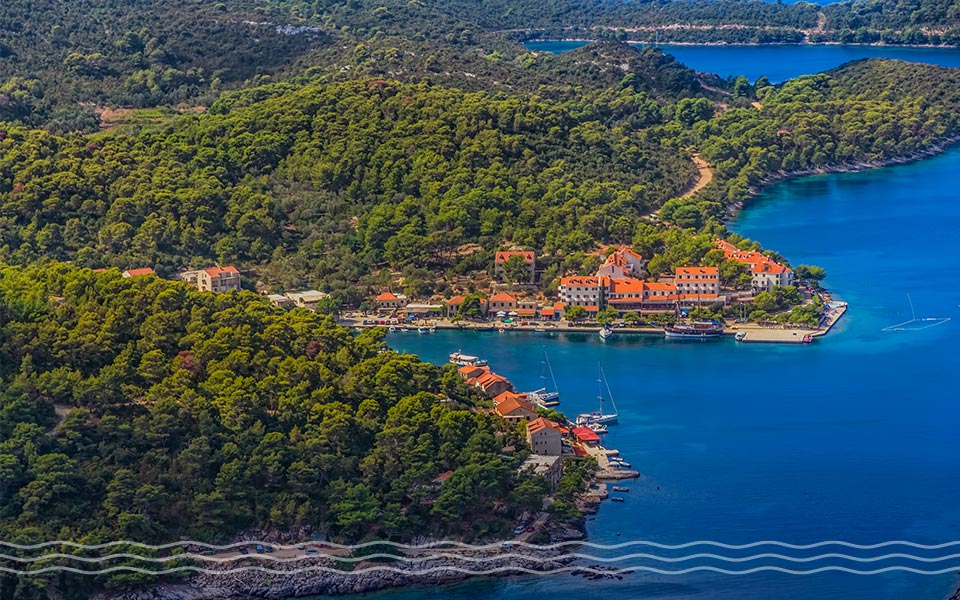 Dubrovnik
This iconic walled city is a UNESCO World Heritage Site and features high up on the bucket lists of most travellers. Unfortunately, this means that it can become overcrowded – your captain will know when large cruise ships are docked there and will plan around that. Wander the city's medieval streets and take the cable car to the top of Srđ mountain for stunning views of the city and surrounds. Take a tender to Lokrum, a wooded, uninhabited island with a Benedictine Monastery and curious inhabitants – namely wild rabbits and peacocks!
Top Photo Ops
Roman theatre, Pula
This well-preserved, 1st century amphitheatre overlooks the harbour of the old town and is a majestic structure.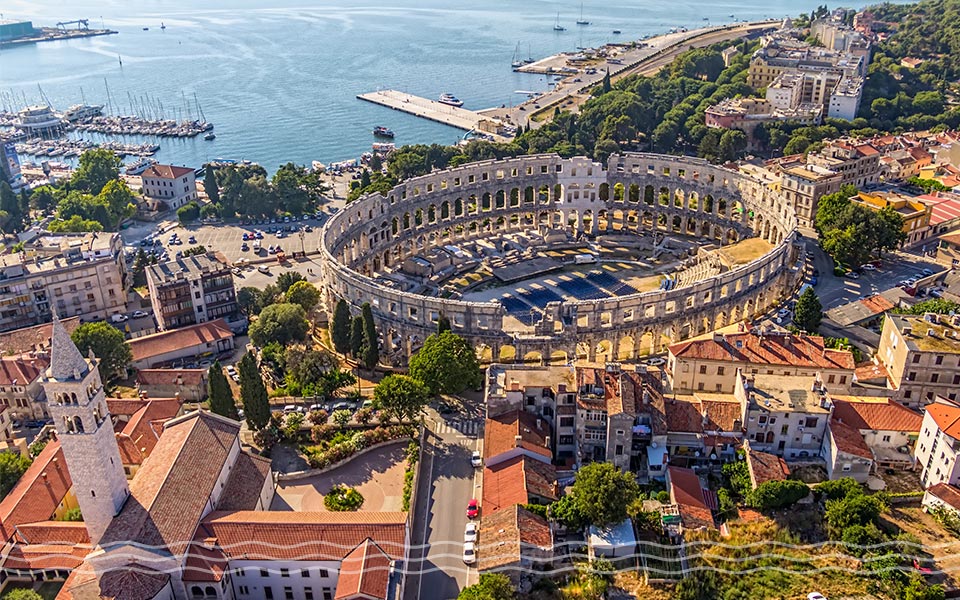 Teraca Vidilica, Split
For breathtaking views of Split's old town and harbour, climb up Marjan Hill to Teraca Vidilica.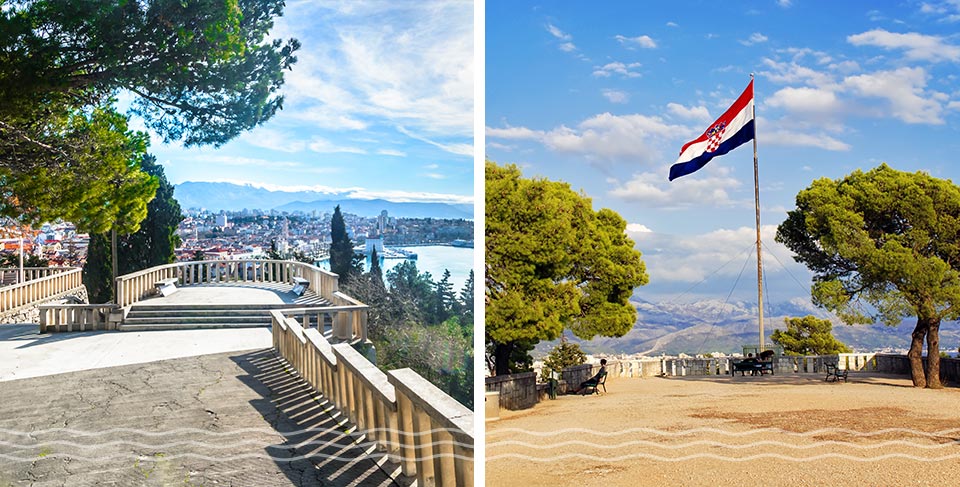 Fort Lovrijenac, Dubrovnik
From the deck of your private charter, you'll have the perfect view of this dramatic fortress perched on the western wall of the city.
Rector's Palace, Dubrovnik
Pretty much every inch of Dubrovnik is worth a photograph, including this 15th century palace built in a Gothic-Renaissance style.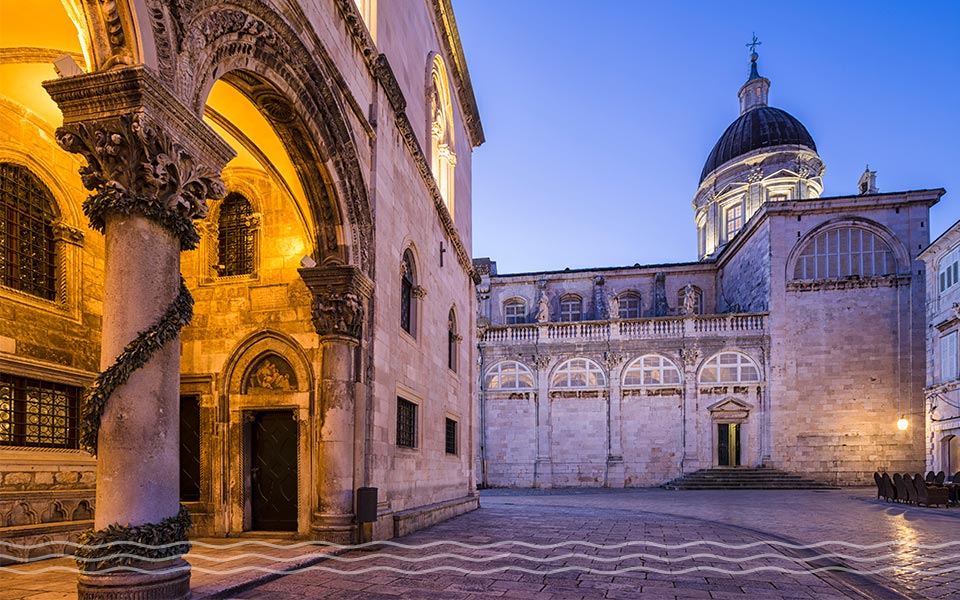 St Michael's Fortress, Šibenik
This grand medieval fortress has an excellent position atop a steep hill, overlooking the city, the Krk River and Adriatic islands.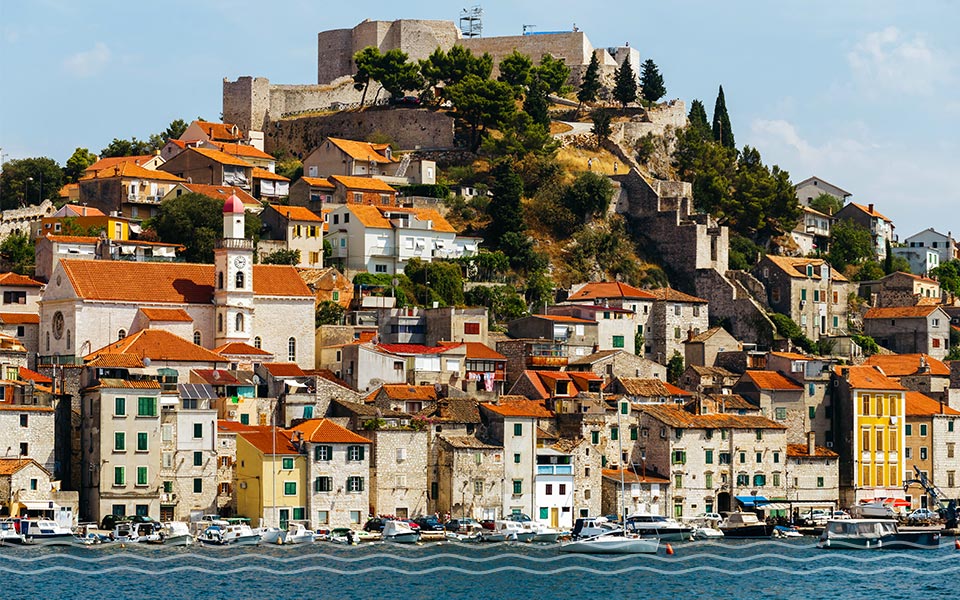 Plitvice Lakes National Park
Perhaps the most famous National Park in Croatia is Plitvice, famous for sprawling lakes and turquoise waterfalls.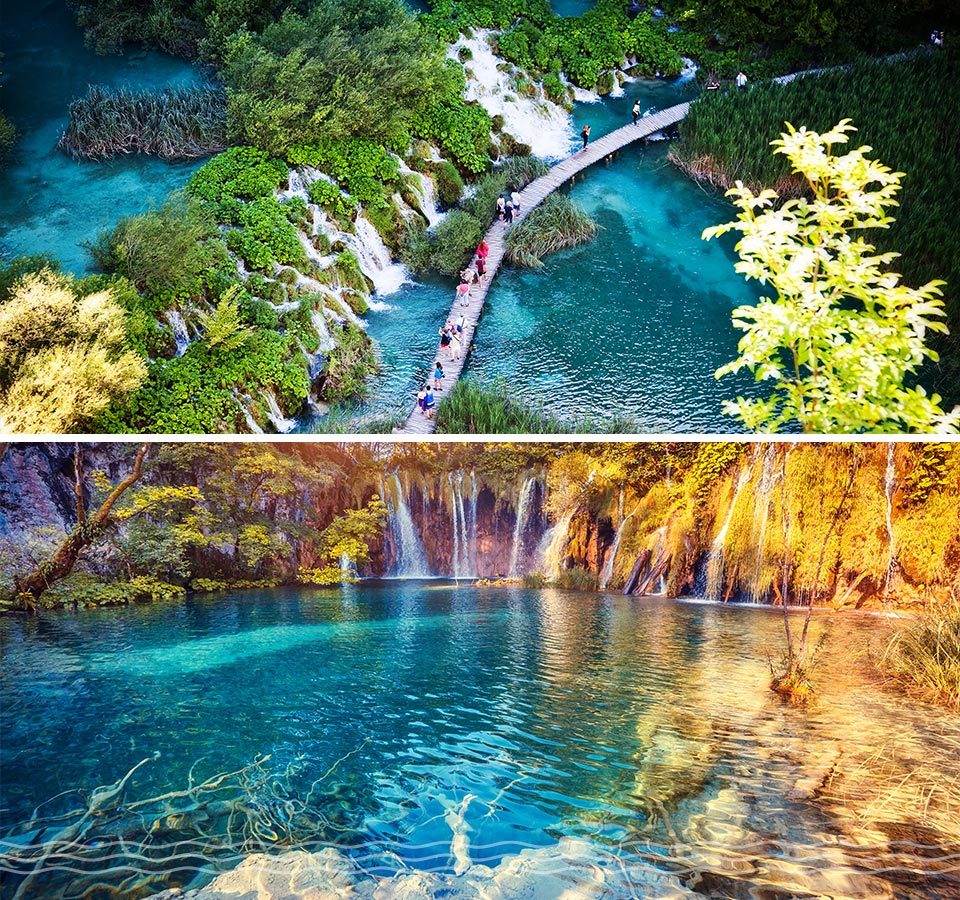 Fortica, Hvar
The incredible views looking down on Hvar and the Pakleni islands are worth the walk up to this medieval fortress.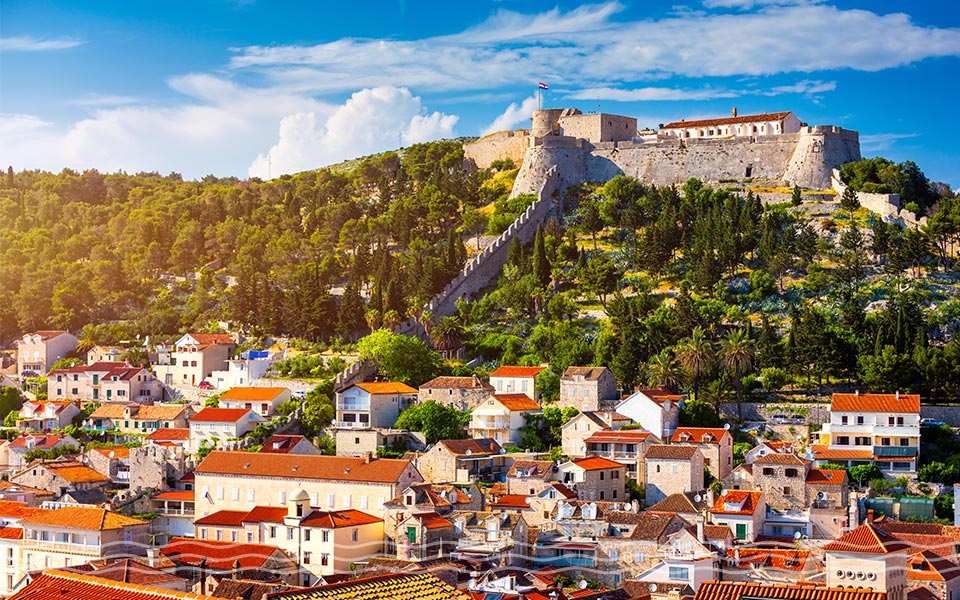 Castle Trakošćan
Castle? Tick. Forest? Tick. Lake? Tick. This fairy-tale castle is located in northern Croatia, and dates back to the 13th century. If you're flying into Croatia's capital city Zagreb, it's just a one-hour drive away. Get your hands on a drone to capture the beautiful scene in its entirety.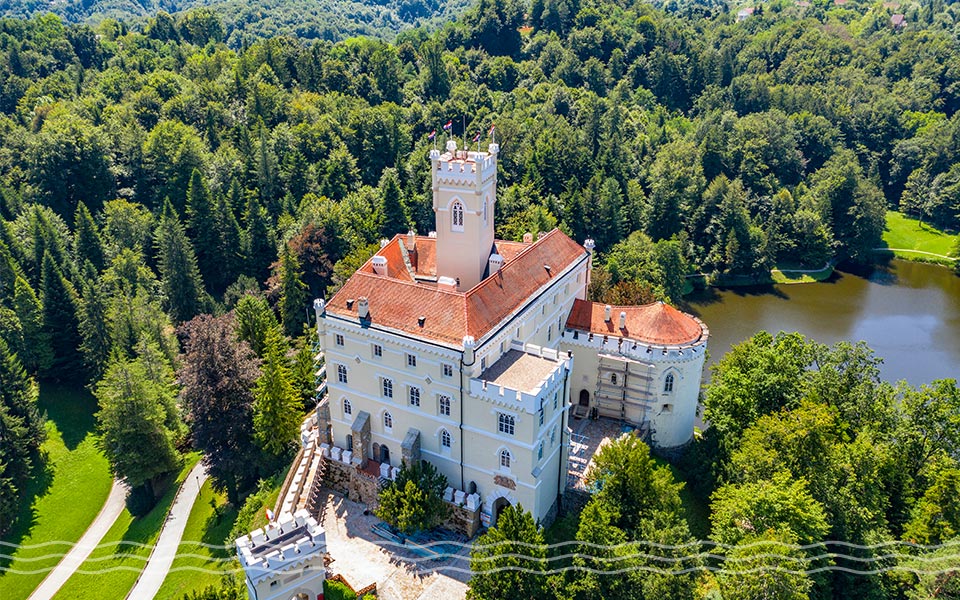 Blue Cave
Located 5km from the island of Vis, this natural wonder with its luminous blue light makes for some remarkable photos.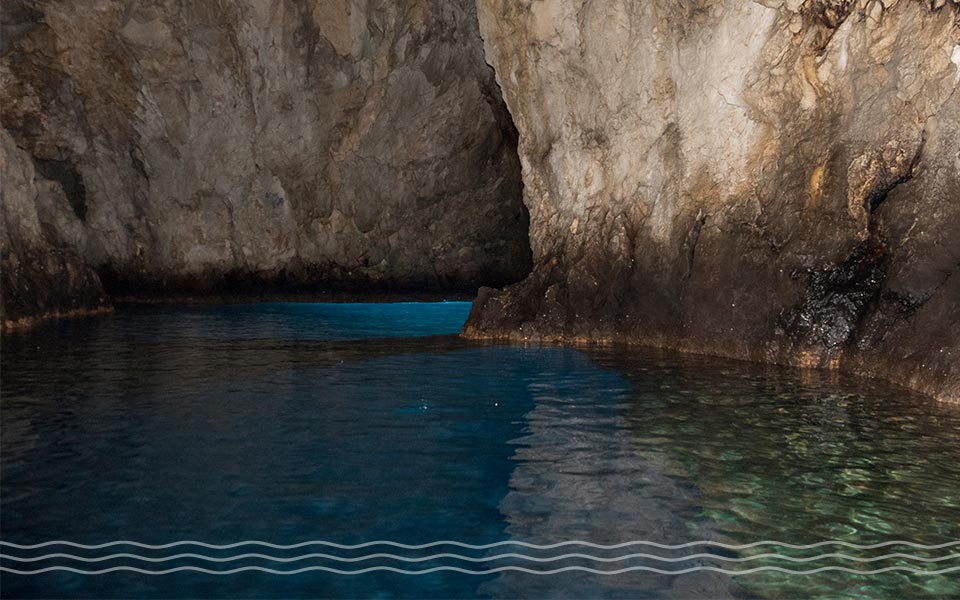 What to eat
The main thread running through the cuisine of Croatia is fresh fish and Mediterranean flavours. Every region has its specialties, and there is an endless list of interesting dishes to sample.
In the north, the food has an Italian influence, while in the south the focus is on fresh fish and fantastic local-cured ham and cheeses – one to try is paški sir, sheep's cheese from the island of Pag.
Black risotto is a staple all along Croatia's coastline. Known locally as crni rižot, it is made with cuttlefish or squid.
Istrian oxen are a delicacy in Croatia. Known as Boškarin, it can be served as carpaccio, with pasta or gnocchi, as salami or steak, or in a Boškarin tail soup.
Buzara is popular along the coastline and consists of mussels in a wine broth with garlic and breadcrumbs.
Dalmatian Brodetto is a simple fish stew served with polenta. For those with a more refined palate, gourmet versions are available too made with higher-calibre seafood and pizza pane instead of polenta.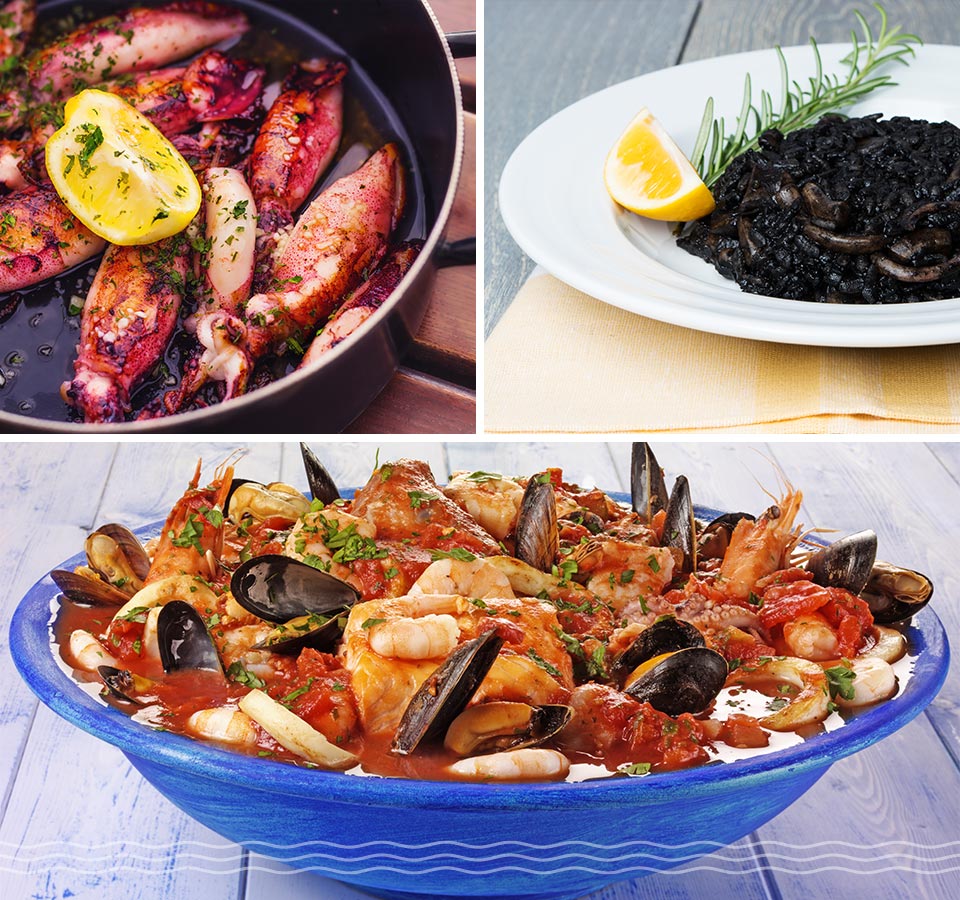 What to buy
Food and drink
To take home a taste of Croatia, why not stock up on some delicious cheese? Some popular varieties include paška skuta, dinarski, and of course, paški sir. Croatia has the perfect climate for making wine and olive oil, so you will want to stock up on both. One of the most popular red wines in the country is Plavac Mali, the primary red wine grape grown along the Dalmatian coast. However, the quality can vary quite drastically. Experts recommend trying the Miloš Stagnum 2007, Stina Plavac Mali Majstor 2013, or Krajančić Plavac Mali 2015. For those who prefer white, pošip grows all around Dalmatia and delivers a crisp wine with a subtle almond note. Other popular Croatian wines include babić and malvazija. As for olive oil, Istria and Dalmatia have a long tradition in olive oil production. Highly regarded olive oils include Bembo Lupić, Nonno Bruno Uljara, Ol Istra Ascolana.
Pag lace
Pag Island has a long tradition of lace-making. Visit the Lace Gallery in Pag town to see Benedictine nuns making the delicate lace. You can buy some to take home with you in many shops around the town.
Ties
It is widely believed that Croatians were responsible for the origins of the necktie in the 17th century. Visit Croata stores throughout the country to buy beautiful neckties made from fine silk.
When to Charter
The yacht charter season in Croatia runs from about May to October. The sea can be a bit chilly but warms up by early July and is at its warmest in late August, and the weather is perfect. September is perhaps the best month to charter, as the weather is great, the sea is still warm, and the summer crowds will have subsided.