Why charter in Sardinia and Corsica?
Sail the Mediterranean's best beaches in breathtaking Sardinia and Corsica. These two gorgeous islands are rimmed by clear turquoise waters and snow-white sandy beaches.
Whether it's your first or fifth visit, each time you are sure to discover something new.
French Corsica draws the yachting beaux monde to its tantalising shores offering world-class marinas, unrivalled beaches, charming fishing villages, and unforgettable cuisine.
Italian Sardinia will charm and entice you with its breathtaking mountain scenery, secluded coves and vibrant nightlife. Tranquil sailing grounds set the scene for the perfect yacht charter adventure at sea.
Main attractions
Costa Smeralda (Emerald Coast)
Named for its brilliant green-blue waters, Costa Smeralda in Sardinia is the playground of charterers and sailors. It is a hugely popular Mediterranean destination, but never fear, you'll have plenty of privacy aboard your own luxury yacht charter.
Many beautiful coves can be found on Gallura's coastline in the north-east of Sardinia. One of the best and most difficult to reach is Spiaggia del Principe, a curve of pale sand fringed with clear blue water. This celebrity hideaway was named after Prince Karim Aga Khan, the person credited with creating Porto Cervo and the rest of Costa Smeralda.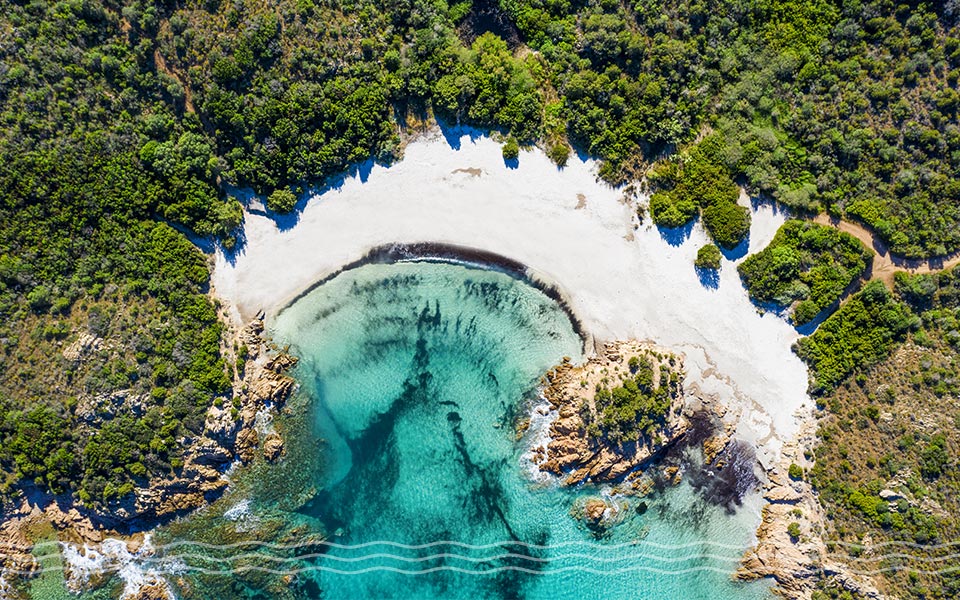 Back to civilisation, you'll be in good company in the glitzy seaside resort of Porto Cervo, its marina peppered with swanky superyachts. If you're craving a bit more action, sail to a deserted cove for some exhilarating water sports!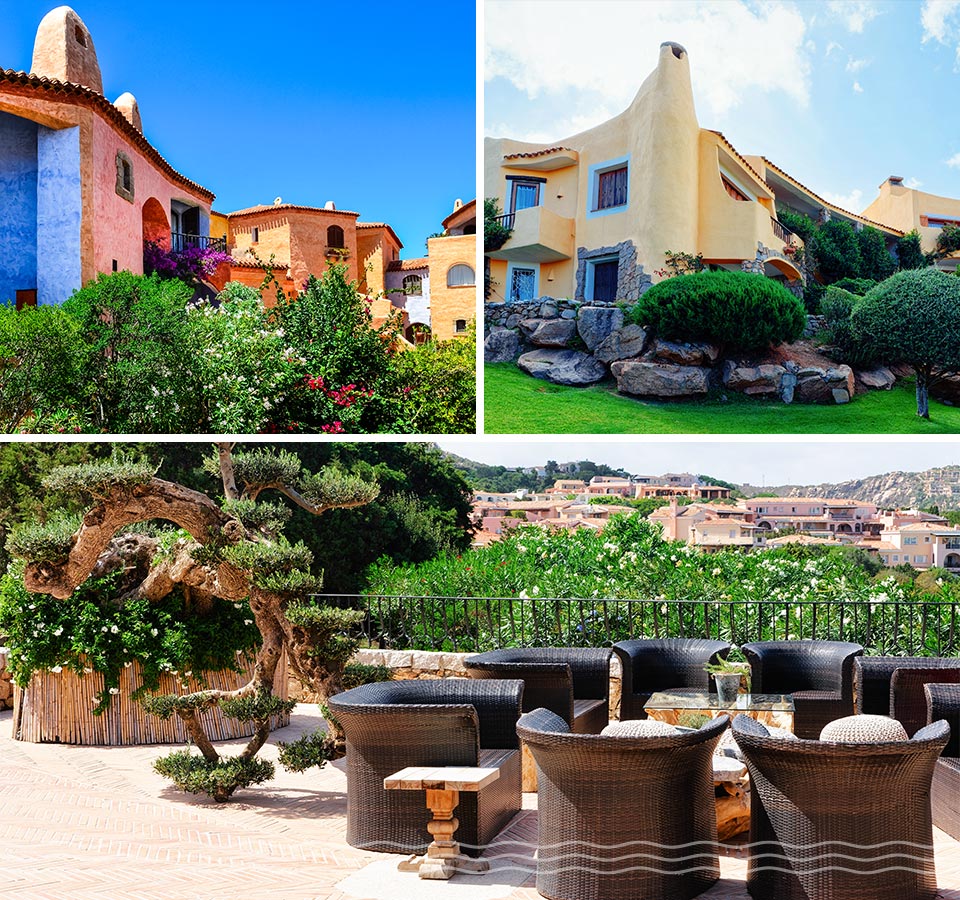 Cagliari
​​​​​​​Sardinia's fascinating capital is steeped in history, spanning Carthaginian, Roman, Byzantine, Spanish and Italian eras. Traces of this past can be found nearly everywhere – in Roman ruins, old churches and museums. There's also a younger, edgier side, seen in the busy cafes and the vibrant Poetto beach. Take a walking tour of the city's storied old town, soaking in all the glorious details, then head to the marina for lunch – there are ample cafes and bars under the porticoes.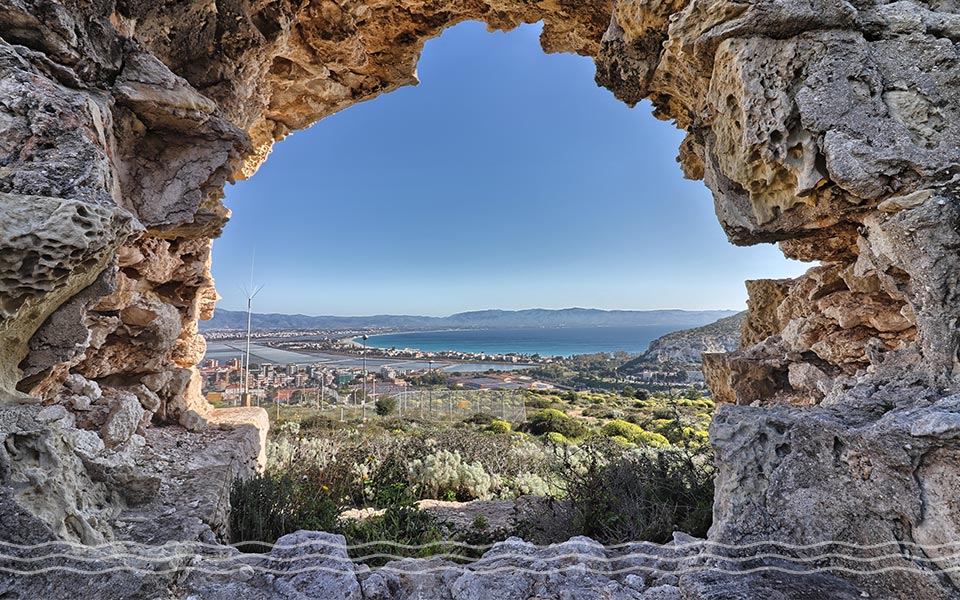 Liscia Ruja
What's a yacht charter in Sardinia without visiting some of its famous beaches? At Liscia Ruja you'll find crystal clear water and a never-ending stretch of white sand against a backdrop of verdant trees providing some much-needed shade.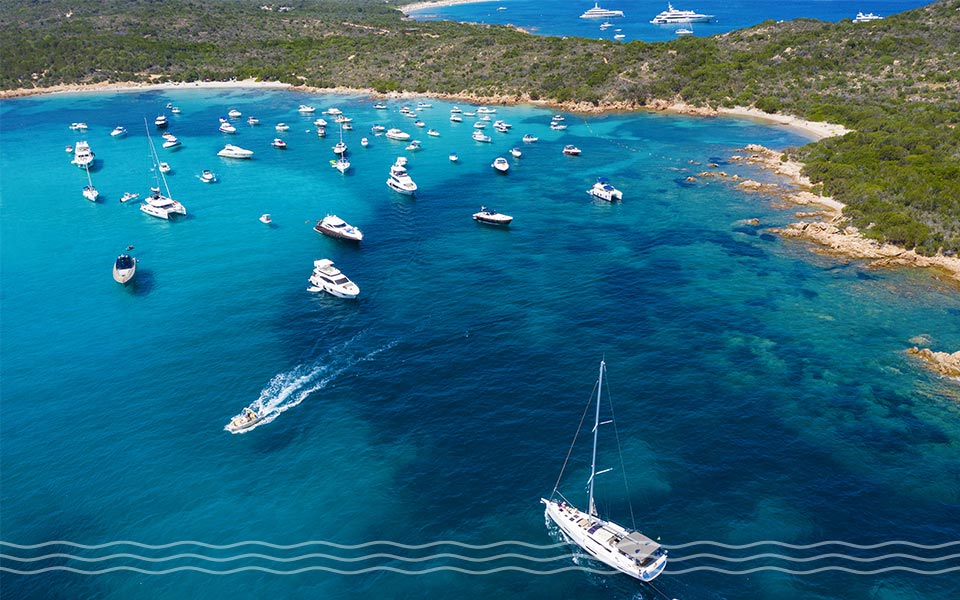 Bonifacio
Approached by sea, Bonifacio appears like something out of a dream, hovering above the sea on the edge of a limestone cliff. A grand medieval citadel set atop a hill looms over Bonifacio's lively harbour. Your footprints might be the first of the day on the golden beaches of Corsica's south coast. Visit the spectacular location where the Red Bull Cliff Diving Series took place in Bonifacio back in 2012, when valiant competitors dove from a platform attached to the stone walls of the St. Francis fortress! Porto Vecchio is within easy access, where you can party the night away.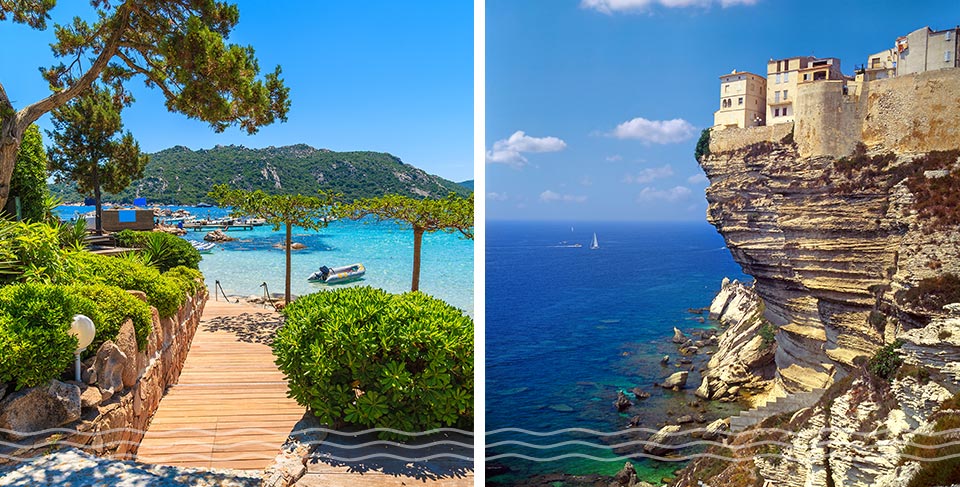 Lavezzi
​​​​​​​The Lavezzi archipelago is located in the Strait of Bonifacio, the area between Corsica and Sardinia. Part of the archipelago is now a nature reserve. This area around these granitic islets allow for some of the best snorkelling and scuba diving in the area. Discover a magical underwater world as you dive deep into the translucent water… sailing among the small islets is a must, you'll find coves for bathing in, walking trails, and deserted inlets where you'll feel like the only people on earth.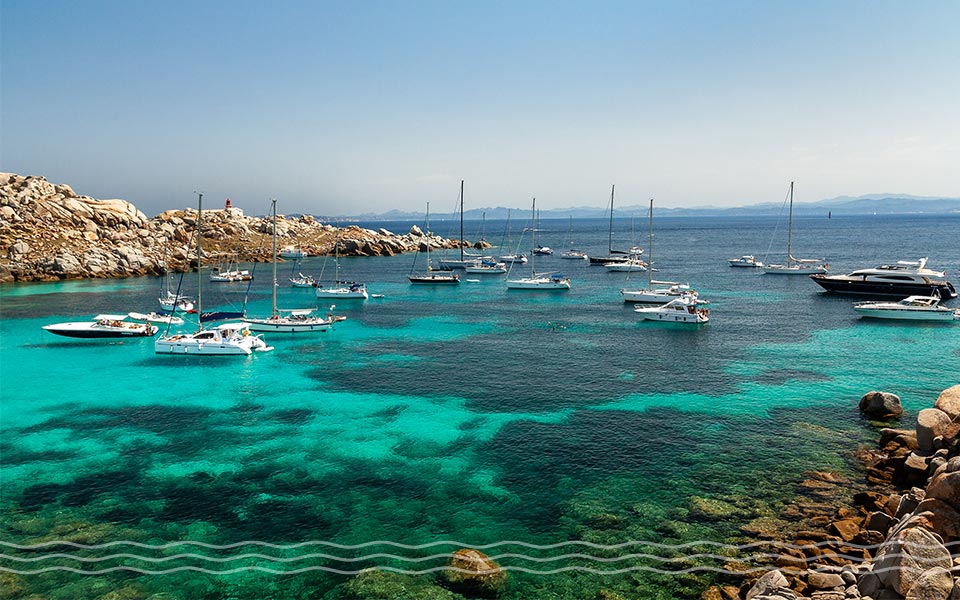 Isola di Mortorio
Mortorio island is an uninhabited island just off Costa Smerelda. Its interior is mainly vegetation, while the coast is home to several beautiful sandy coves and inlets. Mortorio forms part of the National Park, but access is allowed on the larger south-western beach.
La Maddalena
The archipelago of La Maddalena is a veritable gem in the northern part of Sardinia. Previously the preserve of yachties in the know, it is still a relatively discreet locale with unspoilt beaches, emerald lagoons and deserted islands. The area is also a diving and snorkelling hotspot. Kite surfers and windsurfers will be pleased with the reliable winds of Porto Pollo.
Aiguilles de Bavella (Bavella Needles)
If you're looking to quicken your pulse rate and enjoy some of the most beautiful scenery in Corsica, go trekking on the Aiguilles de Bavella, not far from Bonifacio. There are various trail options, each offering breathtaking views with every turn. The red-marked route comes recommended as an easy-going, two-hour walk, with a final scramble to reach the Troue de la Bombe, a giant hole in the rock.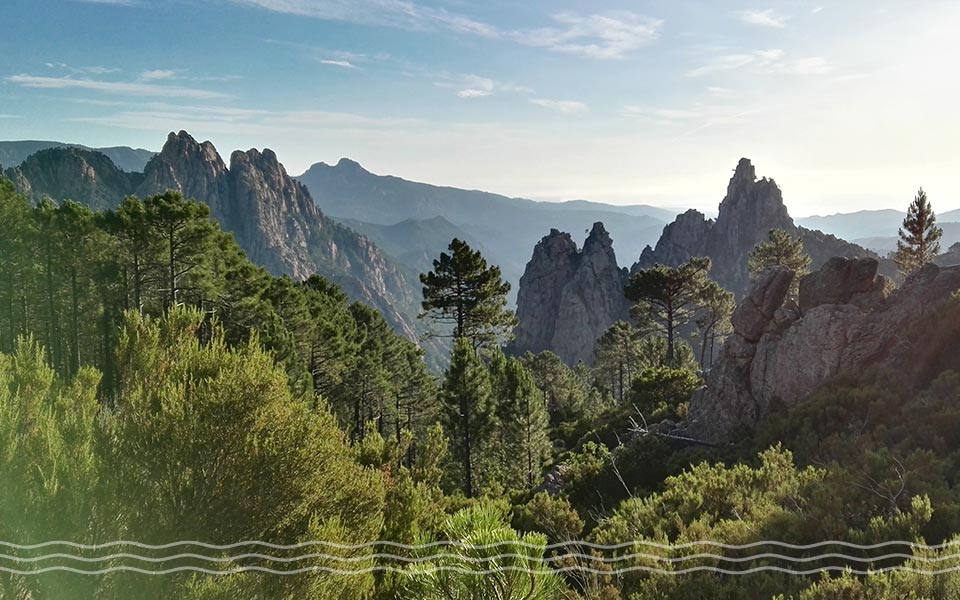 Su Nuraxi
Located in Barumini, Sardinia, you'll find the archaeological site of Su Nuraxi, the best-known example of the Bronze Age defensive complexes known as nuraghi, and a UNESCO World Heritage Site. There are guided tours available, ideal for anyone who wants to learn about the mysterious Nuragic Civilization through one of the most fascinating sites in the world.
Top Photo Ops
Sardinia
Bosa
Get ready to deplete your phone or camera battery taking pictures of this beautiful village with its candy-coated buildings alongside a glittering, palm tree-lined river.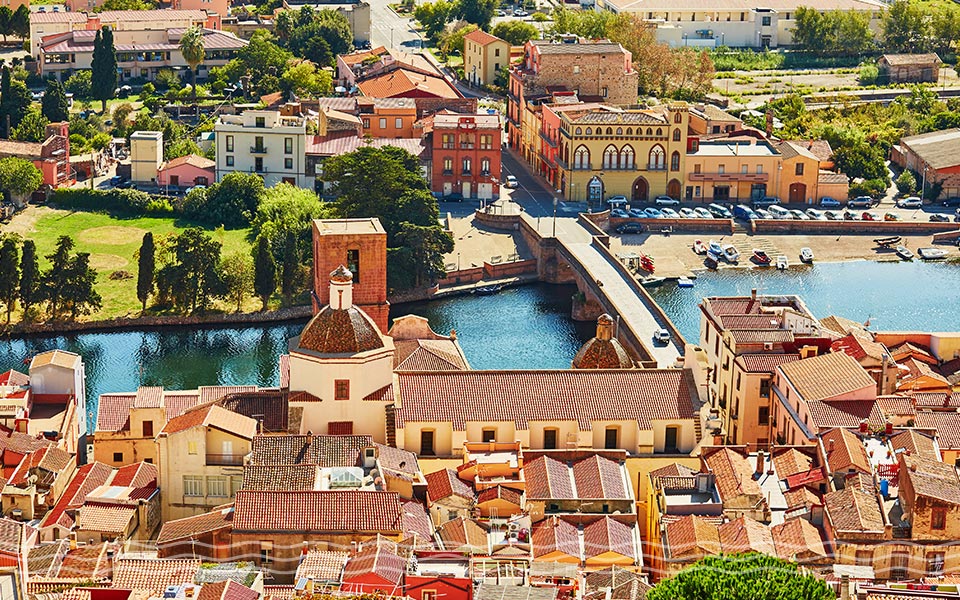 The Regional Park of Molentargius – Saline (Stagno di Molentargius)
This regional park in Cagliari, south Sardinia, is an important nesting ground for pink flamingos. You'll see hundreds of them when you visit the park, plus there are loads of other birds to spot and photograph like Herons, Little Egrets, Great Cormorants and many more.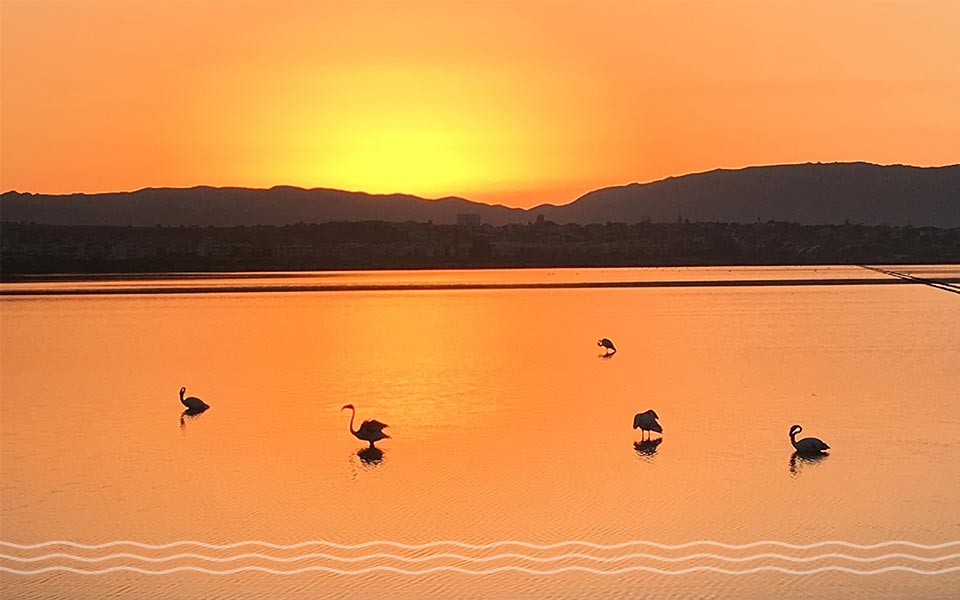 Gorropu Gorge
Gorropu is a gorgeous canyon in Sardinia. The hiking trails are demanding but the views are spectacular – don't forget your camera!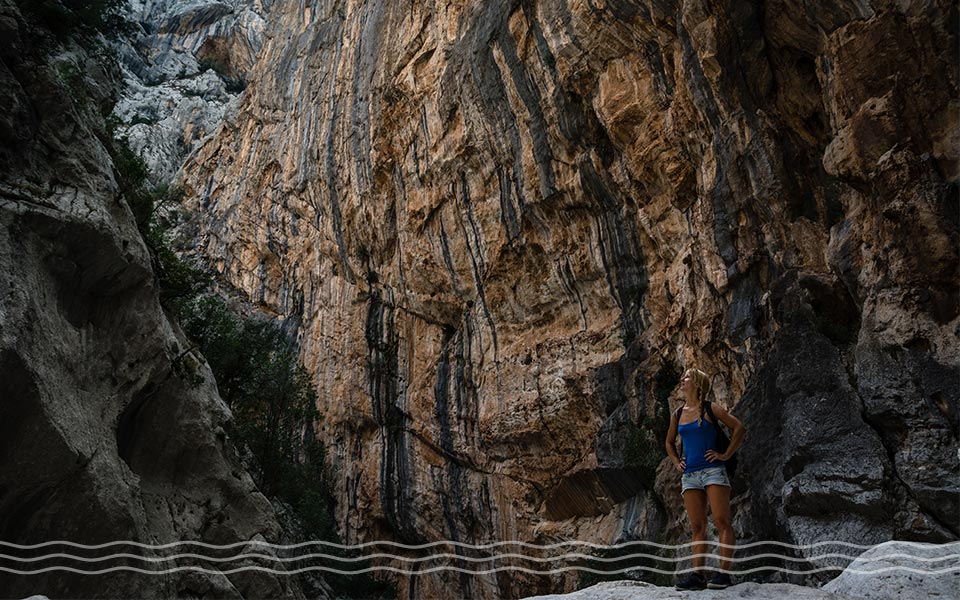 Sella del Diavolo (Devil's saddle)
One of the most striking capes in Sardinia, go to the top for an amazing view of Cagliaria and the beach of Poetto.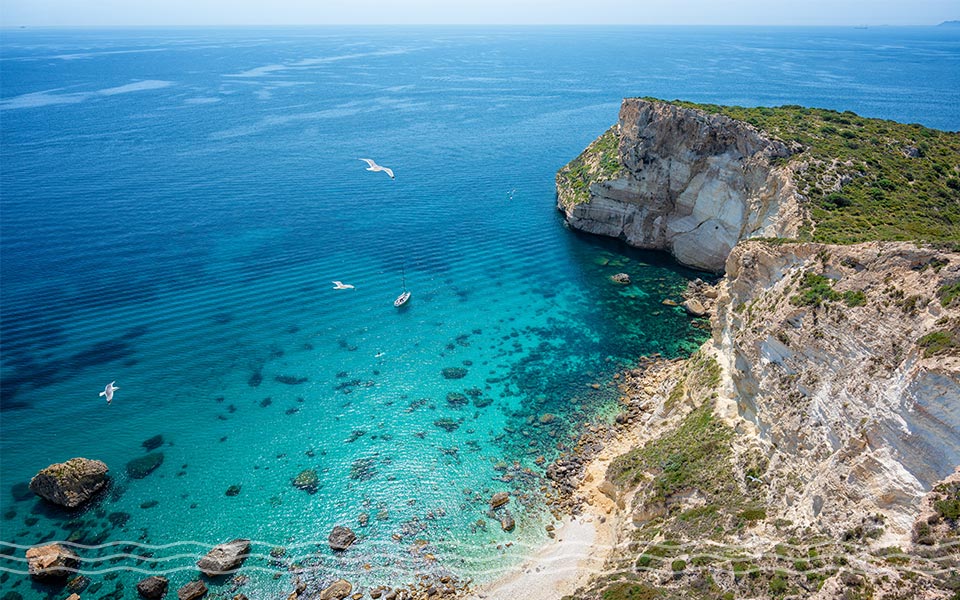 Neptune's Grotto (Grotta di Nettuno)
Located near the town of Alghero, this stalactite cave is one of the largest marine caves in Italy and one of the Mediterranean's most amazing discoveries. Get a few snaps of this otherworldly cave and you're sure to rack up those Instagram likes.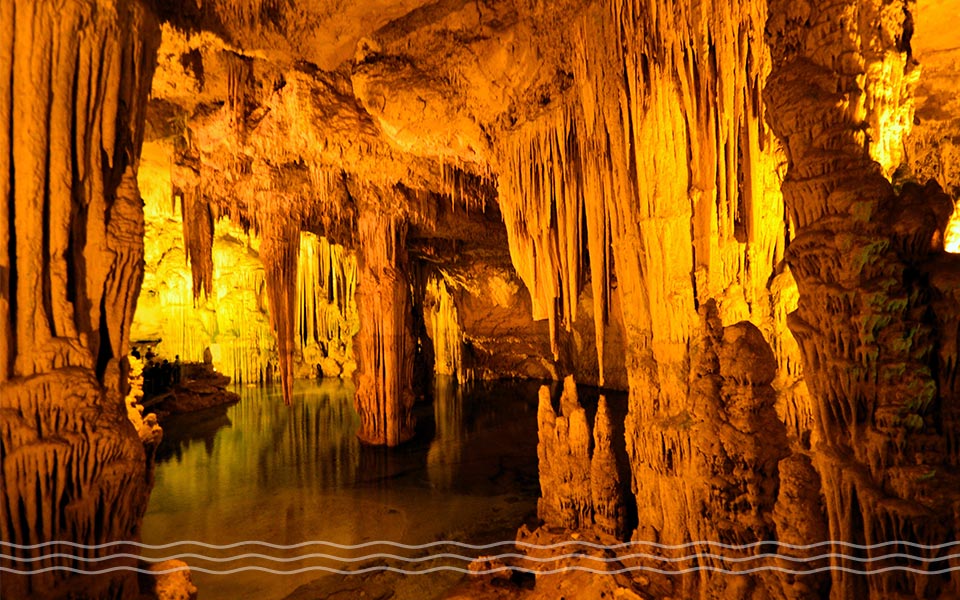 Corsica
Calanques de Piana
These dramatic red rock formations along the coast of western Corsica near Porto are one of the most instagrammable sights on the island!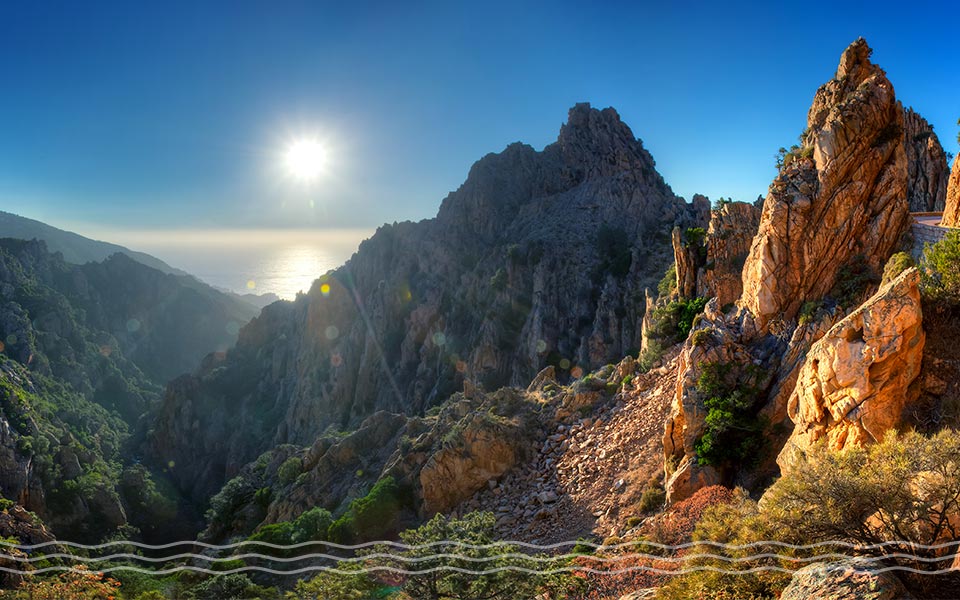 Plage de Saleccia
This beach, near St-Florent, is a long, undeveloped strip of snow-white sand alongside crystal clear waves, the perfect Mediterranean scene if ever there was one.
King of Aragon Staircase
This staircase is carved into the side of a mountain. Descending the stairway, you will encounter jaw dropping views of the cliffs of Bonifacio against a backdrop of azure water.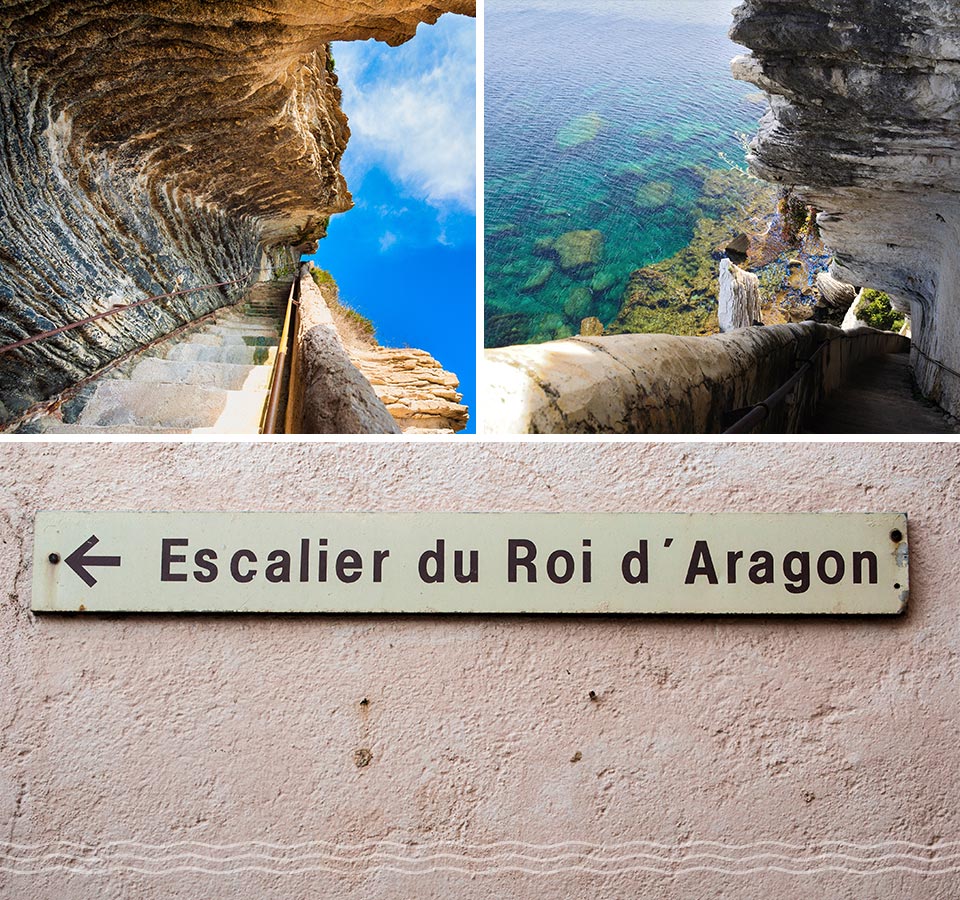 Bastia
The colourful old streets of Bastia make for some stunning photos.
Cape Capo Testa
Take a scenic walk to the Capo Testa lighthouse on the northernmost point of Sardinia. Along the way you'll enjoy brilliant views of beautiful rock formations, craggy coves and the vast expanse of the Mediterranean.
What to eat
Sardinia is, simply put, a gastronomist's dream destination.
Famous for serving up the finest lobster in the world, Sardinia's specialties include simple yet divine seafood, and su porcheddu, roasted suckling pig. Other things you might want to try include:
Fregola, a typical Sardinian pasta made of semolina rolled into small balls.
Zuppa gallurese, a typical dish of Gallura, the northern region of Sardinia. The meal is a mix of sliced bread, cheese and lamb broth.
Bottarga, a delicacy of salted, cured fish roe, which comes from Cabras on the west of the island.
The cuisine of Corsica has both French and Italian influences, while retaining an individual flavour found nowhere else on earth. Fruits and vegetables, cured meats and cheeses are plentiful. The chestnut is the star of many Corsican dishes, and a variety of saltwater fish are on offer in coastal regions. Here are some culinary delights you simply can't miss while chartering in Corsica:
Brocciu, an incredibly popular cheese in Corsica. White and tender, it tastes similar to ricotta and is used in myriad dishes like soups and lasagnes.
Civet de sanglier, a thick stew of wild boar, vegetables, chestnuts and red wine.
Veau aux olives, a slow-cooked stew combining veal with olives, herbs and wine.
With its 2000-year-old wine-growing heritage, Corsica is home to many vineyards in the most gorgeous settings. The island has more than 30 common grape varieties, resulting in wines that are arguably among the best in the Mediterranean. Some winemakers to visit include Clos d'Alzeto, Domaine de Torraccia and Enclos des Anges.
What to buy
While in Sardinia and Corsica, you'll want to load up on lovely fresh produce. Sardinian cheeses (namely pecorino) and delicious Corsican wines come to mind… aside from that, each island boasts special and unique items that you won't really find anywhere else.
Baskets
In Sardinia, basket weaving is a special tradition in Sardinia, akin to an art form. Castelsardo, a town on Sardinia's northern coast, is where most of the baskets are produced.
Ceramics
Pottery fans will appreciate the beautiful ceramics that are handmade in Sardinia. The biggest ceramics centres include Oristano and Assemini.
Cork
What about a special keepsake made of cork? Plenty of cork is produced in Calangianus. The cork is used for just about anything, and some artisans use it to create beautifully designed items like frames, jars and even earrings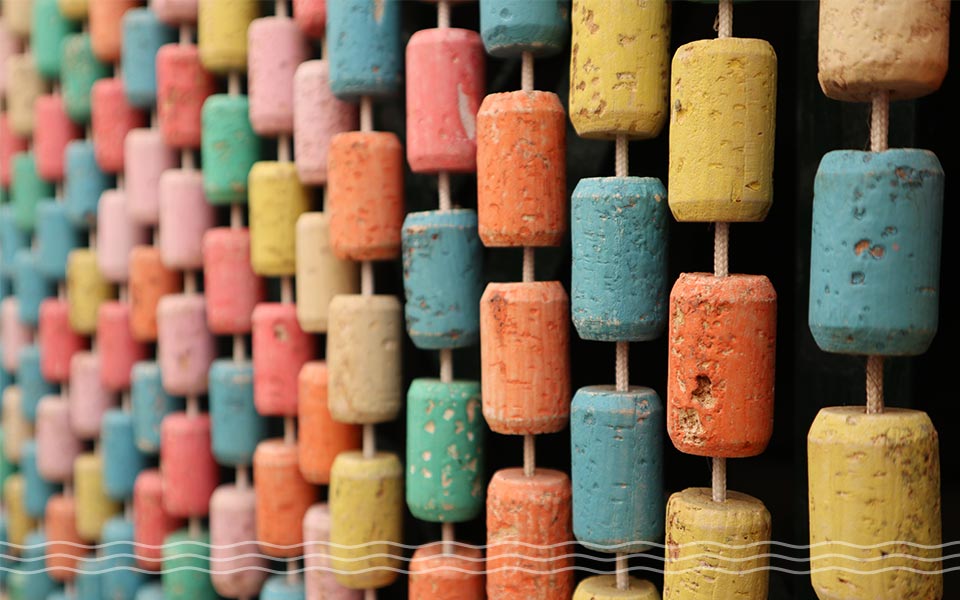 Jewellery
We know that all that glitters isn't gold, but this doesn't ring true for Sardinia, known as the "land of metal" for its plentiful silver and gold! Sardinian craftspeople use a special technique called filigree to create one-of-a-kind items like brooches, rings, earrings and necklaces.
Corsica
Jewellery
To buy jewellery made of Oeil de Sainte Lucie (the Eye of Saint Lucia, the operculous of a shell found on beaches in the Mediterranean Sea), visit a boutique store called Les Pierres de Corse in Ajaccio. The store also sells natural Corsican stones.
Artisan products
For locally made artisanal products, visit Casa di l'Artigiani in Pigna. Here you'll find traditionally made knives, leather items and an array of locally produced culinary delights like olive oils, jams and canistrelli biscuits. Be sure to grab a jar of delicious chestnut jam!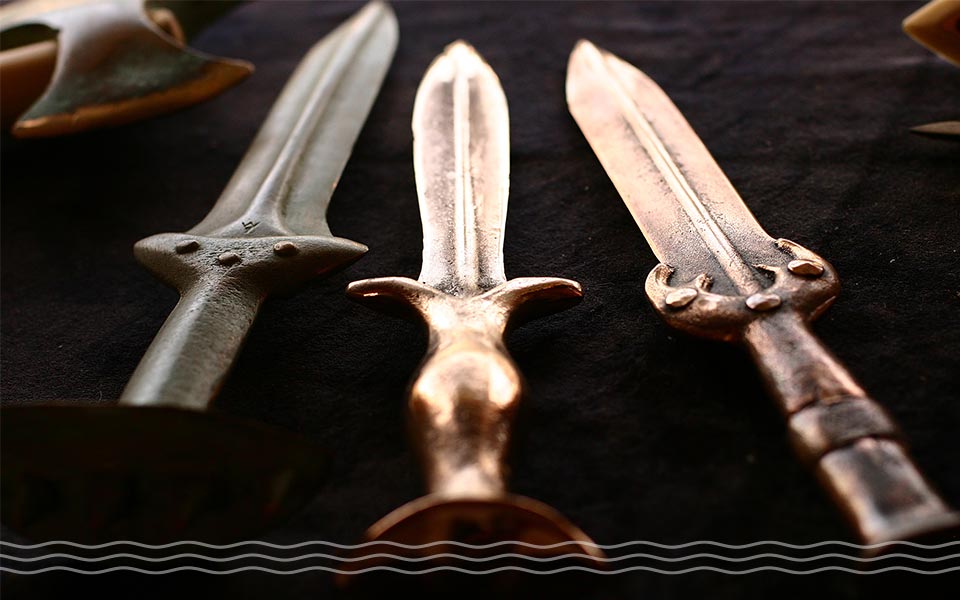 When to go
During peak season (mid-July to late August) the cruising area between Corsica and Sardinia becomes over-crowded and booking ahead is essential to guarantee marina space. The shoulder season (May and June, September and October) offers more relaxing cruising with less crowds.
Experience Sardinia at its best in May or September and October, without the summer crowds, and with perfect conditions for hiking and other adventure activities. Good visibility makes for some excellent diving.
Similarly, Corsica is best experienced just outside of the peak season. Visit in May and June for lovely mild temperatures and warm water. In September, the Mediterranean is still lovely and warm, and the summer crowds have mostly dissipated.