Your Low Season Yacht Charter in Greece
Fancy a short spring or autumn break? A four day 'Best of Greece' luxury yachting break epitomises the ultimate in pampered, premier travel…
When I dream of Greece, I dream of the irresistible pull of sapphire seas, clear azure skies, pristine golden beaches, and the ultimate glamorous lifestyle. And just when you think it can't get any better than this, it does.
A luxury yachting vacation to Greece takes this up a notch. Picture it: first-class sailing conditions, perfect weather, awe-inspiring views, thousands of beautiful islands, crystal-clear waters… and guaranteed privacy.
Your luxury yacht – a floating five-star experience – will provide an opulent but refined way to access this pleasure-lover's playground, and unearth a treasure trove of hidden gems.
Merge Greece with a uber-luxurious yachting vacation, a break where every whim is catered to, each elegant detail considered, and exclusivity guaranteed… and you have the formula for a break that will not only destress you, but open your eyes to a select part of Greece you never knew existed.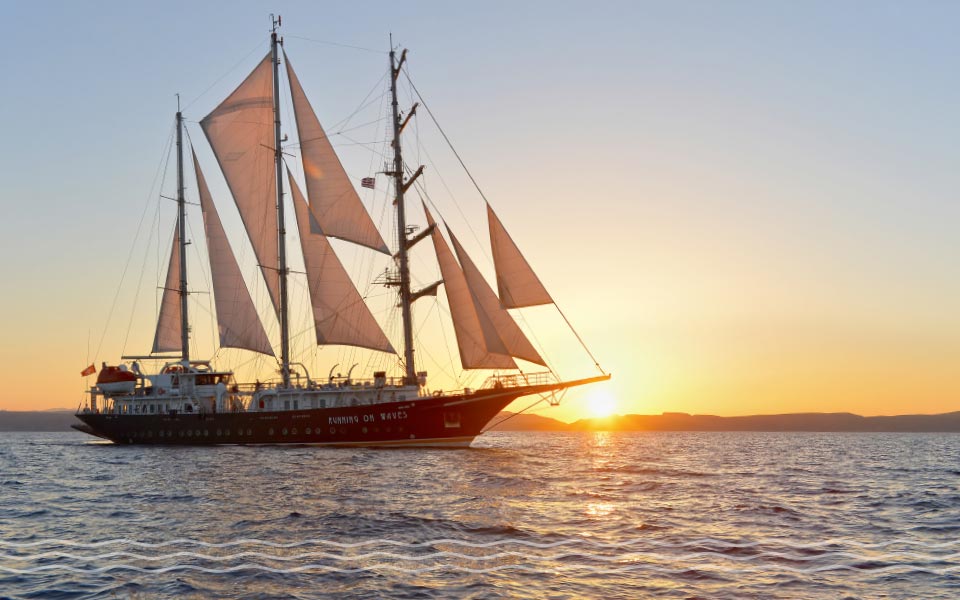 Whether you're chartering a yacht for the first time or a frequent traveller, this experience — available only to a select few — will leave you with breathtaking memories that very few have dreamed about.
As one of the partners at Abberley Luxury Yachts & Services, and a frequent visitor to this slice of paradise, I would like to recommend my favourite short itinerary, just for you, as well as the best time to visit. This not only offers a delectable taster portion of Greece for first-timers but reveals hidden corners for the returning visitor, untouched by mass tourism.
I hope this will whet your appetite for uncountable visits in months and years to come.
Remember, the Abberley team can create just the right itinerary to suit your needs. Our collective yachting expertise and destination knowledge is on hand to help and advise on the best trip for you and your party. Whether it's just two days, or two weeks or more, a bespoke itinerary from the experts will ensure you make the most of your trip, and are guaranteed the ultimate in luxury and exclusivity.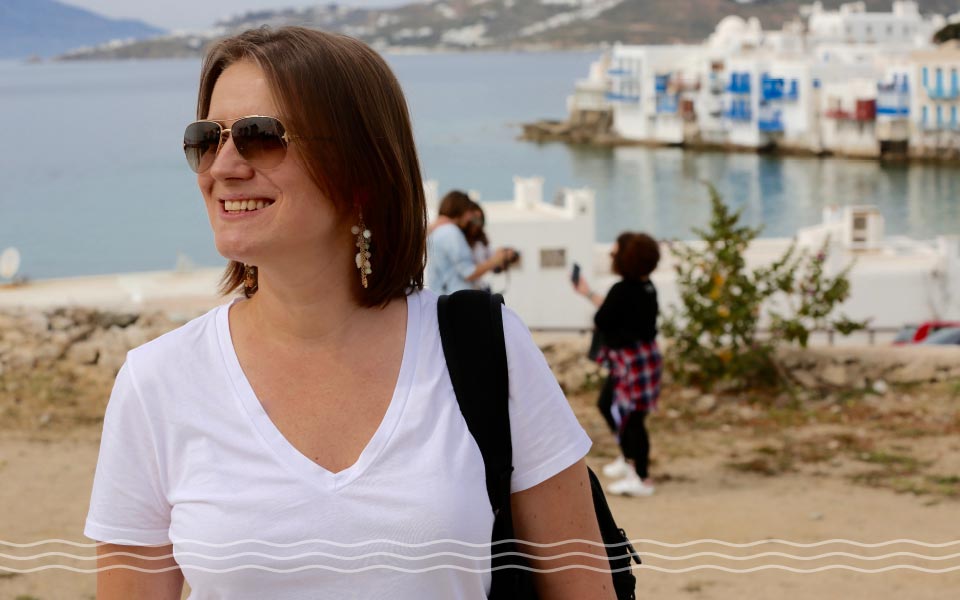 Did you know that while Greece has been voted one of the world's Top Summer Destinations for 2017, it is, in fact, spring and autumn that are the most idyllic times to visit? In spring, the islands are sprinkled with multi-coloured floral blossoms and the air fills with their intoxicating fragrance. In early Autumn, the sea is still warm and the stronger winds of summer have blown themselves out; the high-season bustle has mostly dissipated, and you can enjoy the island charms without the tourist crush.
Of course summer is still a drawcard but bear in mind that strong winds can make the islands a little less accessible by yacht, which, as we know, is the best way to experience them.
So now we know when to visit, which of the islands and parts of the mainland to choose? Just how to cherry pick from the 6,000 islands (only 227 inhabited!) on offer? There is no shortage of secret inlets, private beaches and tantalising nooks and crannies — only accessible by yacht. Not to mention the natural, cultural, foodie and nightlife offerings. But how to know which suits you best?
Take a look at Abberley's sample four-day itinerary. Including the world-renowned party islands of Mykonos and Santorini or the off-the-beaten-track gems of Nafplio and Milos – two of the best-kept local secrets and much loved by Athens' elite — there is a little something here to suit all tastes.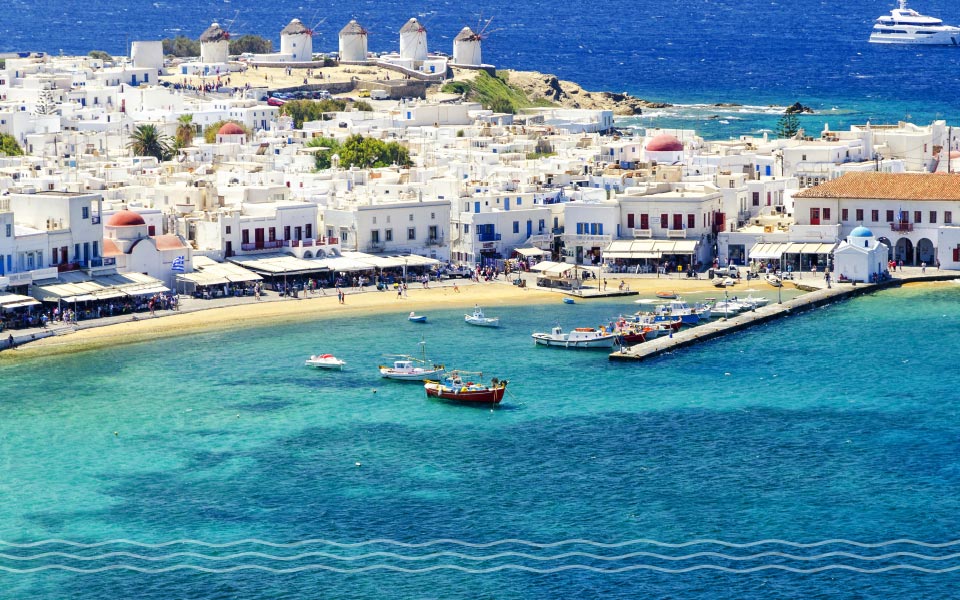 Nafplio
The first capital of post-Turkish Greece in the 19th century and now an eye-wateringly picturesque town
just two-and-a-half hours away from Athens International Airport, Nafplio is the ideal spot to kickstart your luxury yacht-charter getaway.
Highlights? Climb the 999 steps to the imposing Palamidi Fortress, perched atop a 220m-high rocky outcrop, to enjoy some incomparable 'instamoments'. Then explore its pretty, narrow, cobbled streets before going for a relaxed stroll in search of some tantalising traditional fare — ouzo and authenthic meze anyone? — at the Omorfo Tavernaki.
Return visitors, you are sure to be seduced by its many surprising charms, while first-timers can expect to be dazzled like never before. Nafplio is considered by many to be one of the most exquisite towns in Greece — for good reason — and it more than earns its place on this four-day taster itinerary.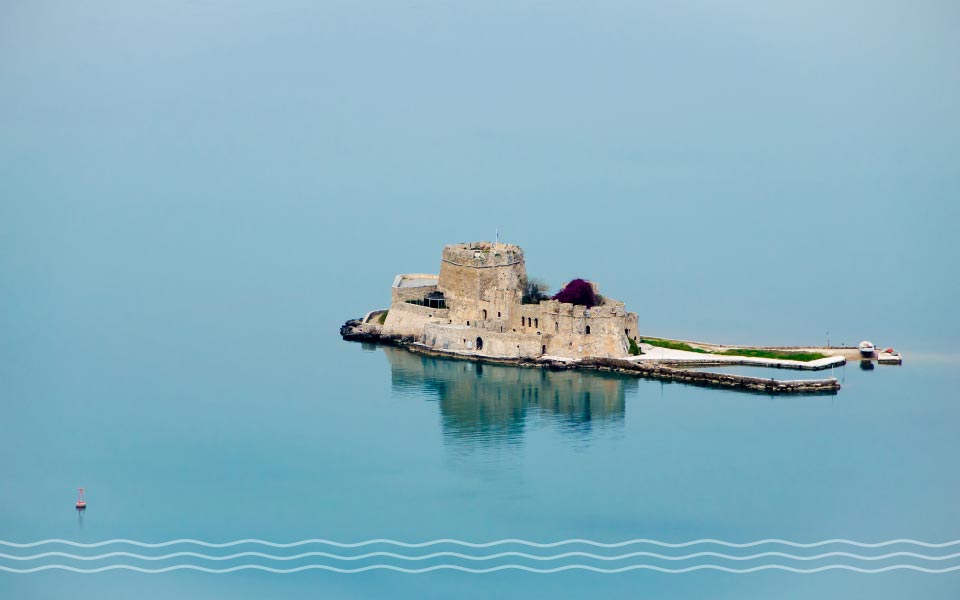 Milos
Wake up early in Kleftiko and greet the tender morning sun with a satisified stretch before taking a dip in the warm, crystal-clear sea.
Then explore this fascinating volcanic island — best known for its caves, hot sulphurous springs, towering white cliffs and secret coves — by tender, SUP or kayak.
You'll feel like a pirate of old as you catch stolen glimpses of Milos's hidden natural delights. Revel in the exclusive privilege of seeing this unique island in its mysterious glory, accessible only by sea.
Then cruise to Klima, one of Milos's striking fishing villages, with its clutches of pretty white-washed houses, slapped with splashes of bright colour, tumbling down into the water. Each seafronting house has its own boat house underneath and for centuries owners painted their doors and windows in different multi-coloured shades to distinguish one another's properties.
Another interesting gem: the renowned Afroditi of Milo — an ancient Greek statue and one of the most famous artefacts from antiquity (now displayed in the Louvre) — was found here by a local fisherman in the 19th century.
When it's time to chill, anchor off Sarakiniko and dive into the impossibly blue sea lapping the white pumice rocks. Enjoy a cooling dip in the inlet before exploring the entrance to the catacombs. Then take a short drive to Pollonia beach and feast on a delectable lunch at Gialos, an authentic tavern serving freshly made taramasalata, grilled calamari, fish and prawns.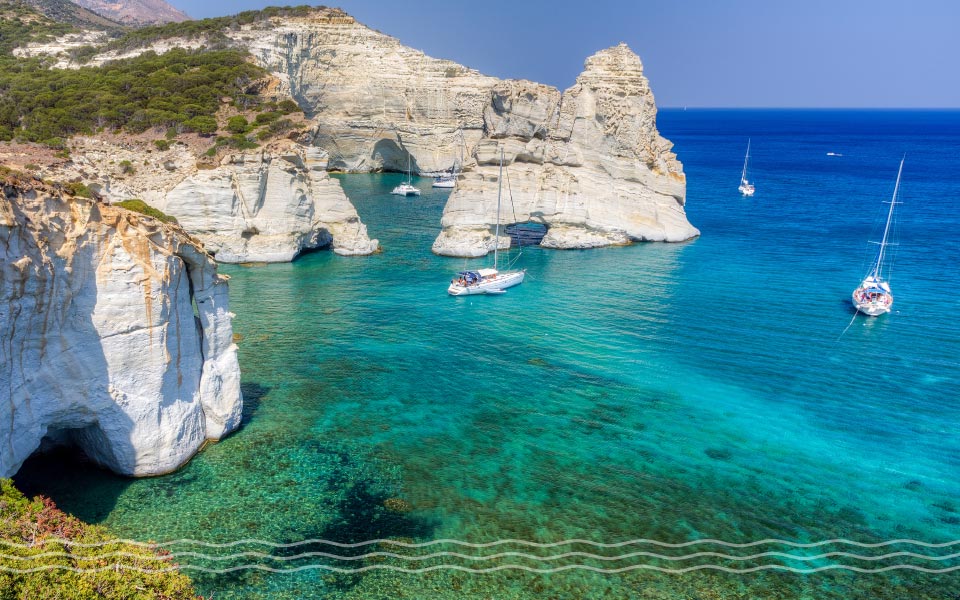 Santorini
Eye-wateringly beautiful Santorini is one of the most popular of the Greek islands and chances are you may be a return visitor, unable to resists its seductive pull.
But there is so much more to unearth and discover with repeat visits. First timer? Well, you're in for a treat.
If you haven't witnessed a Santorini sunset then you haven't lived — it is said those on this celebrated Cycladic isle are among the best in the world. Seems like reason enough to me to add it to your luxury yachting itinerary.
Its unique lighting and unusual geography come together to create a dazzling jewel in the Aegean. Not surprising then that Santorini's considered one of the world's "honeymoon capitals" — attracting the top photographers and scores of newlyweds in search of the perfect backdrop, and was recently voted one of the most beautiful islands in the world.
Head over to the volcano in the centre of the Caldera in the morning to see how this once circular volcanic island erupted — and collapsed in the middle. The history is truly fascinating: the Santorini Caldera formed when the crater sank into the sea in 1645 BC, effectively destroying the Minoan civilization.
Then take the tender over to the picturesque Thyrassia islet, with the lovely clear waters off Korfos and its many colourful tavernas. This is Greece as it was 50 years ago — step back in time and appreciate the contrast with bustling Santorini.
There's no shortage of things to do on this much-loved island. Indulge your taste buds with a light lunch and siesta onboard your luxury yacht before heading over to the main island. Catch the cable car to the top of Thira (or Fira), 300m above the port, or, if you fancy something a bit more rustic, straddle a donkey for half the journey, then complete the rest on foot. Take care in the heat though, it's not for the faint-hearted!
Sip a cold drink while you take in the awe-inspiring view over the Caldera, before making your way to the picturesque settlement of Oia. The blue domes of this pretty yachting town are included in the Unesco Heritage List — for good reason.
Explore its narrow cobbled streets before indulging in some retail therapy at its impressive selection of upmarket stores and boutiques. Then take the steps down to Ammoudi for a front-row seat to one of the most stunning sunsets you'll ever see, before savouring an authentic evening meal in Katina tavern.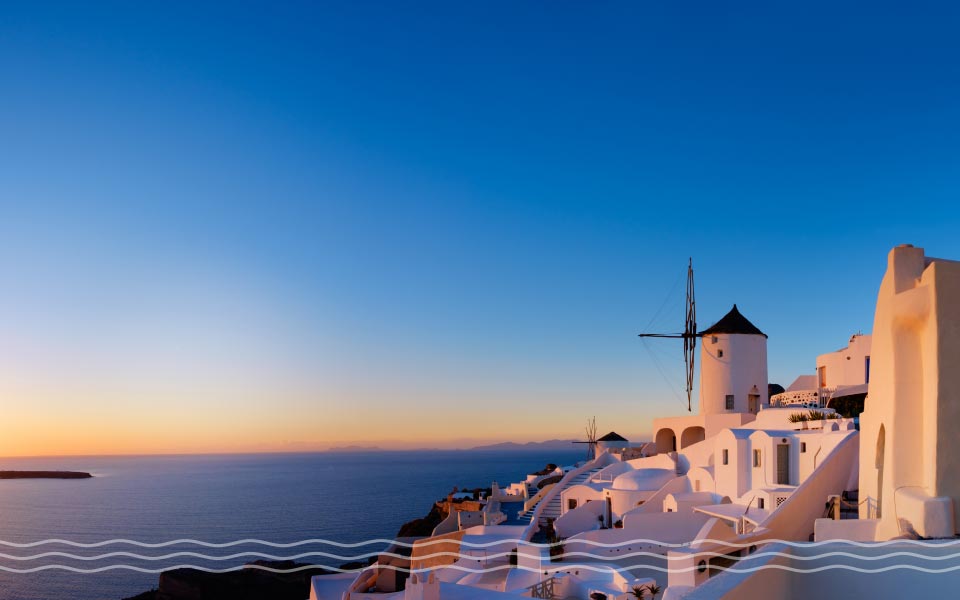 Mykonos
Myknonos is also synonymous with the sublime Greek island experience, but if you think you know it, dig a little deeper.
The celebrated island of the travel brochures reveals itself, bit by bit, to the in-the-know discerning traveller.
Mykonos combines an authentic down-to-earth charm with luxury and glamour. Characterised by its white houses and signature windmills, with its azure water and endless sunshine, it's truly one of the world's sailing hotspots.
Known as Greece's party island, Mykonos boasts some excellent nightlife, and its bars and clubs draw partygoers from around the world. You may have stories of your own to share. And if not, well, there are memories waiting to be made.
It's not all just about a good party though. There's a huge selection of outdoor and cultural activities to choose from when you've had your fill of carousing or just prefer your holidays quieter.
Spend the early morning exploring the archaeological site of Delos, a fascinating hub of ancient Mediterranean life, and let an expert guide help you uncover the secrets of antiquity. For lovers of culture and history, there are seven museums on the island to keep you occupied!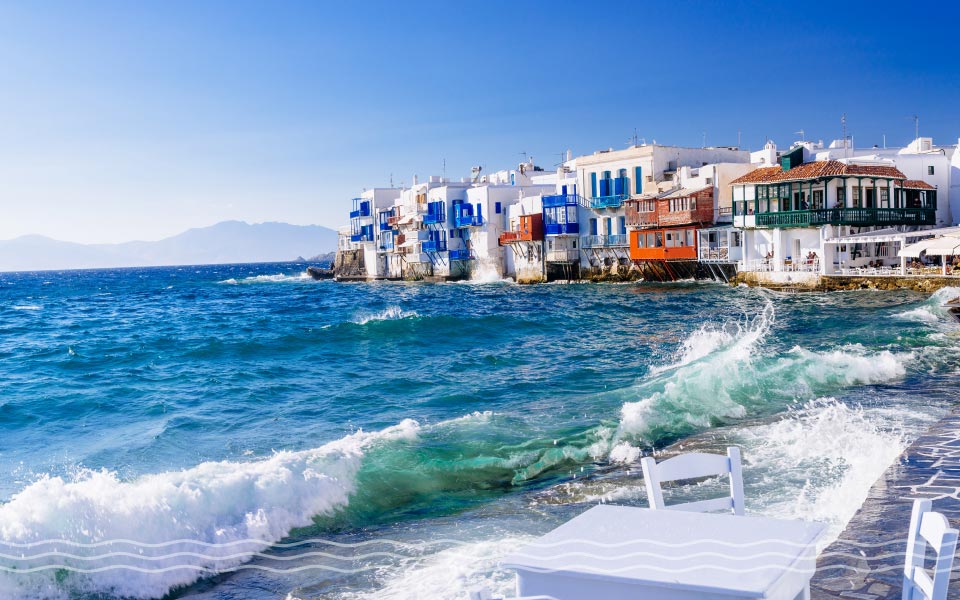 And when you simply feel like chilling, stroll the picturesque streets of the old town, where you can shop, eat and play, Mykonos-style. Pull up a chair at the famous Nammos Beach and sample sublime local cuisine, accompanied by some exhilarating Greek 'table dancing'. This much-loved tradition involves the dancer taking a corner of the table in his mouth and dancing around with it, to the sound of Greek music and rhythmic clapping — sometimes with a wine bottle and glass balancing on top!
If you want to take the festivities up a notch or two, think massive beach and dance clubs, and some of the world's best DJs. Escape the comfort of your yacht for a few hours and tap into Mykonos's unique beat.
Of course, a sophisticated traveller with selective tastes, the Abberley team will ensure that the itinerary suits your specific needs and tastes, and that you get to experience the best on offer at the ideal time – all in the lap of luxury with careful consideration of your desire for privacy and exclusivity.