You just can't go wrong with a luxury yacht charter to the gorgeous Ionian Islands. The sapphire waters of the Ionian Sea are peppered with several stunning islands, where you'll find some of the most exceptional architecture in Greece, with Italian, French and British influences. The Ionian Islands are also celebrated for fine cuisine, verdant forests, kinetic cities and dazzling nightlife.
Lefkada
Why Lefkada? The perfect balance of modern and traditional. Remote beaches, invigorating blue waters, pine tree forests, and cascading waterfalls.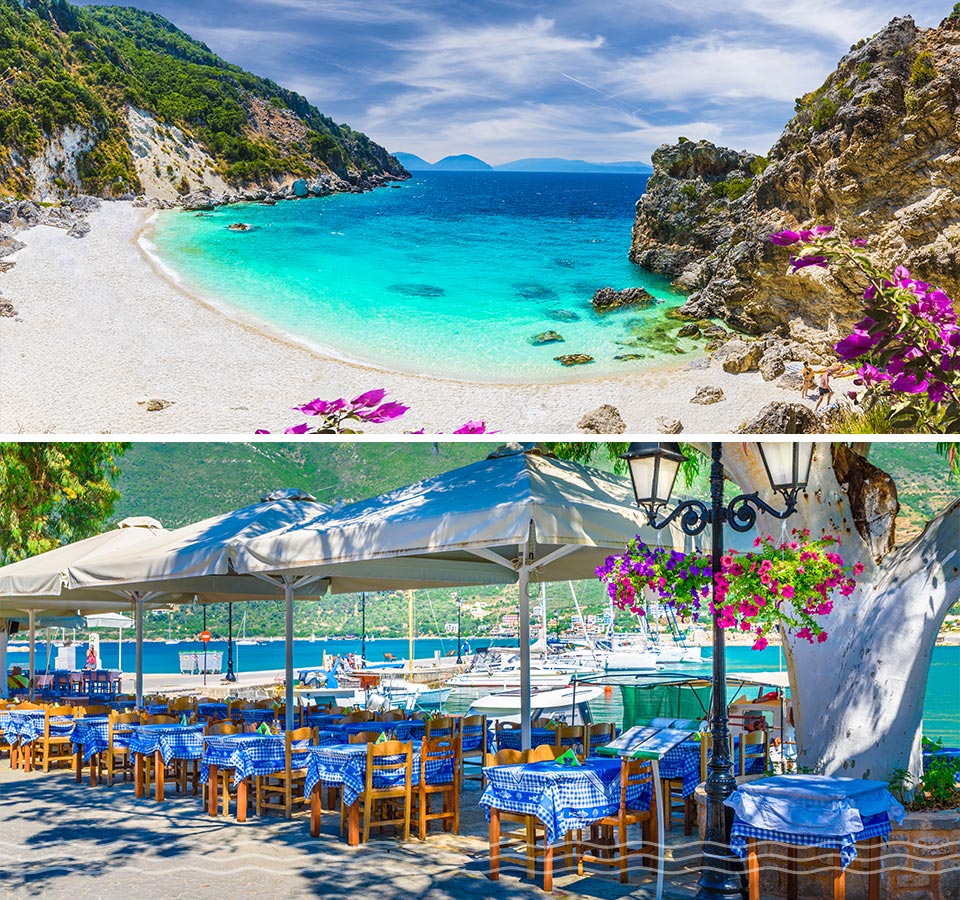 Don't miss: Skorpios (or Scorpios), the island once owned by Aristotle Onnasis, where he married Jackie Kennedy in 1968. Admire the lush landscape from the deck of your yacht or have an impromptu swim nearby, as the island remains private property. The island is currently owned by …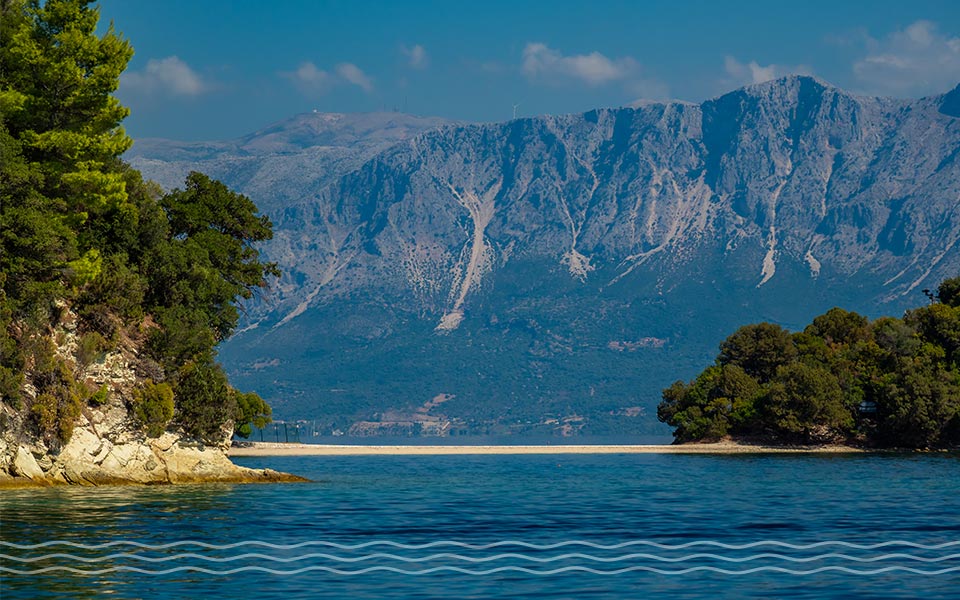 Zakynthos
Why Zakynthos? Amazing snorkelling, swimming in caves, the iconic Navagio Beach (also known as Shipwreck Beach), and unrivalled nightlife.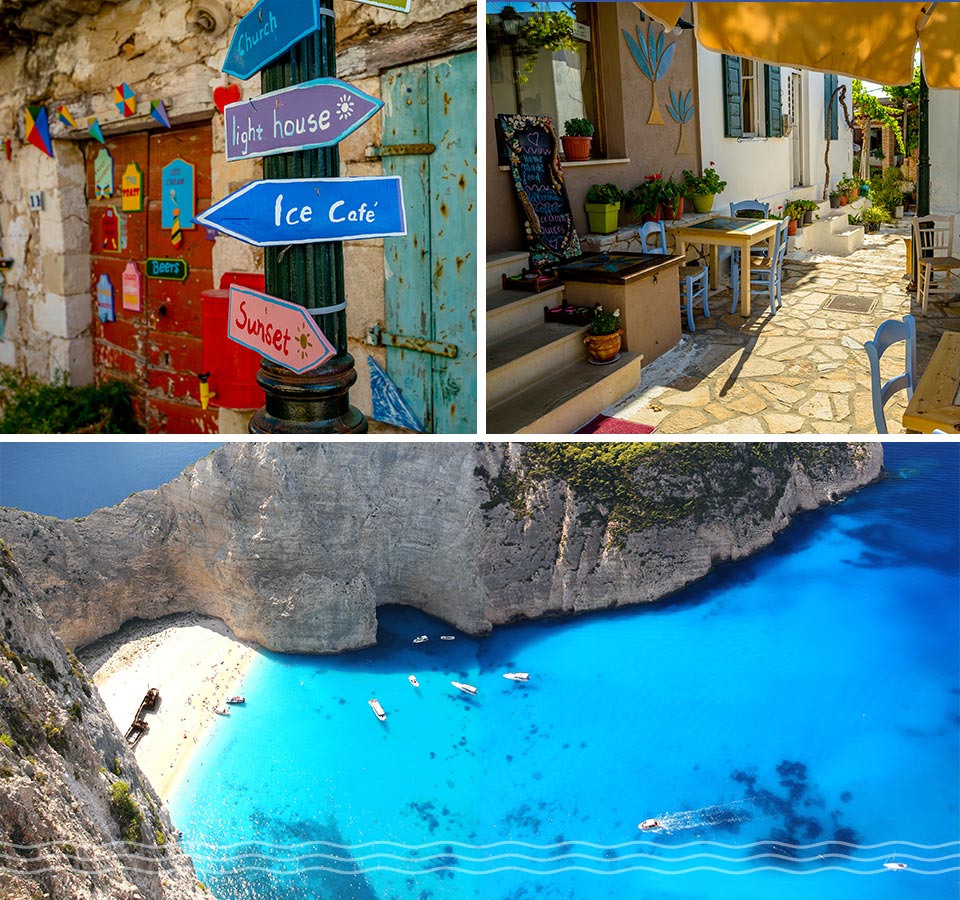 Don't miss: Turtle spotting at the National Marine Park of Zakynthos in Laganas Bay. The beach here is a nesting ground for the protected loggerhead sea turtle.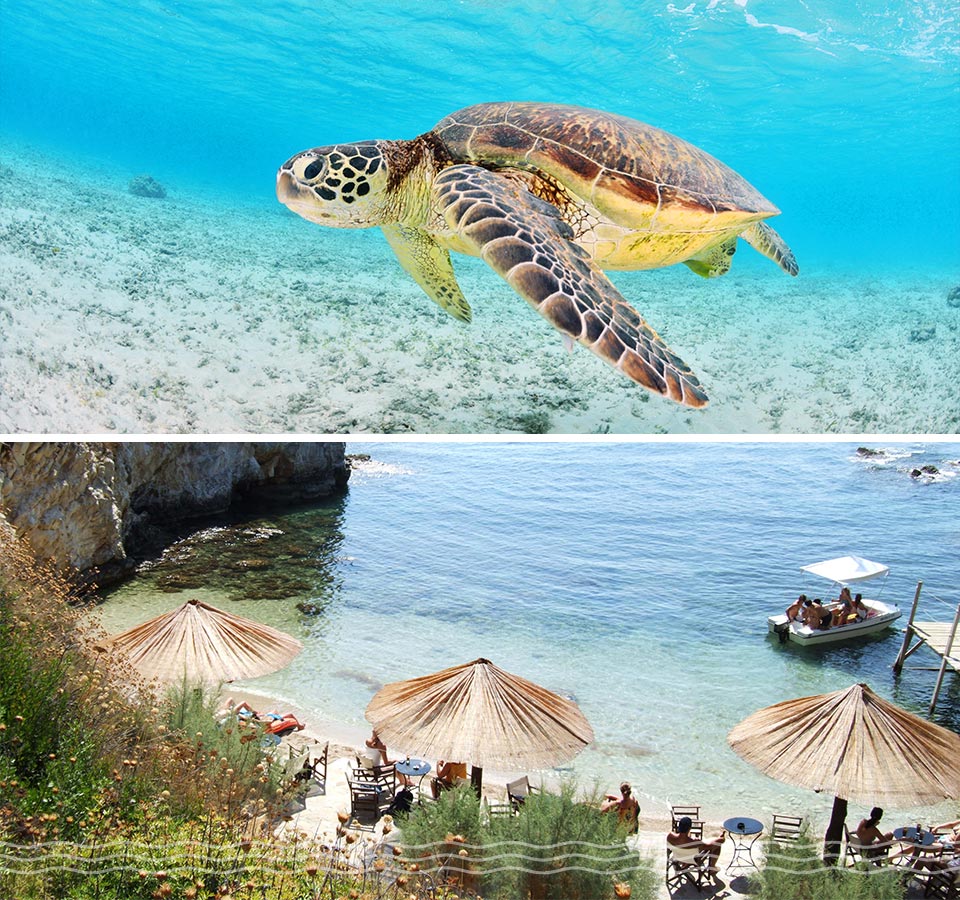 Corfu
Why Corfu? Iconic architecture, fine dining, quaint anchorages and pristine beaches.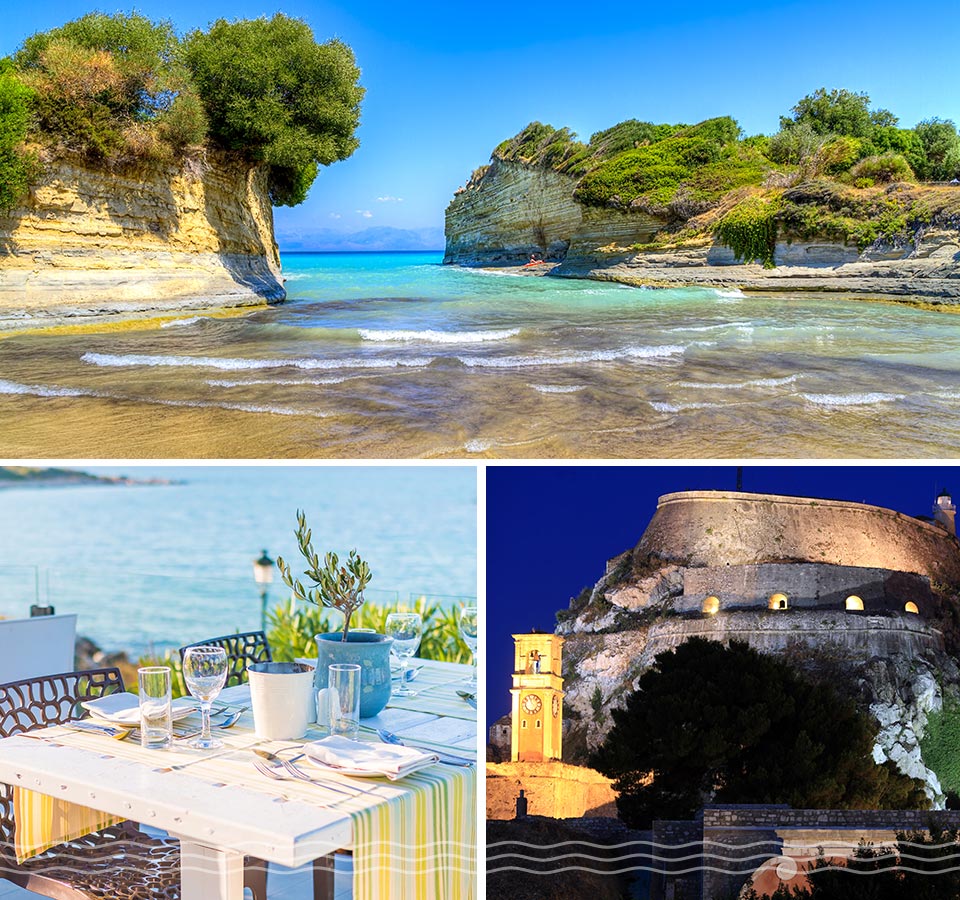 Don't miss: Historic Corfu Town with its romantic town squares, swinging tavernas, and majestic architecture. The famous Liston arcade, for example, is a relic of the Napoleonic period and a lovely spot to sit and people-watch.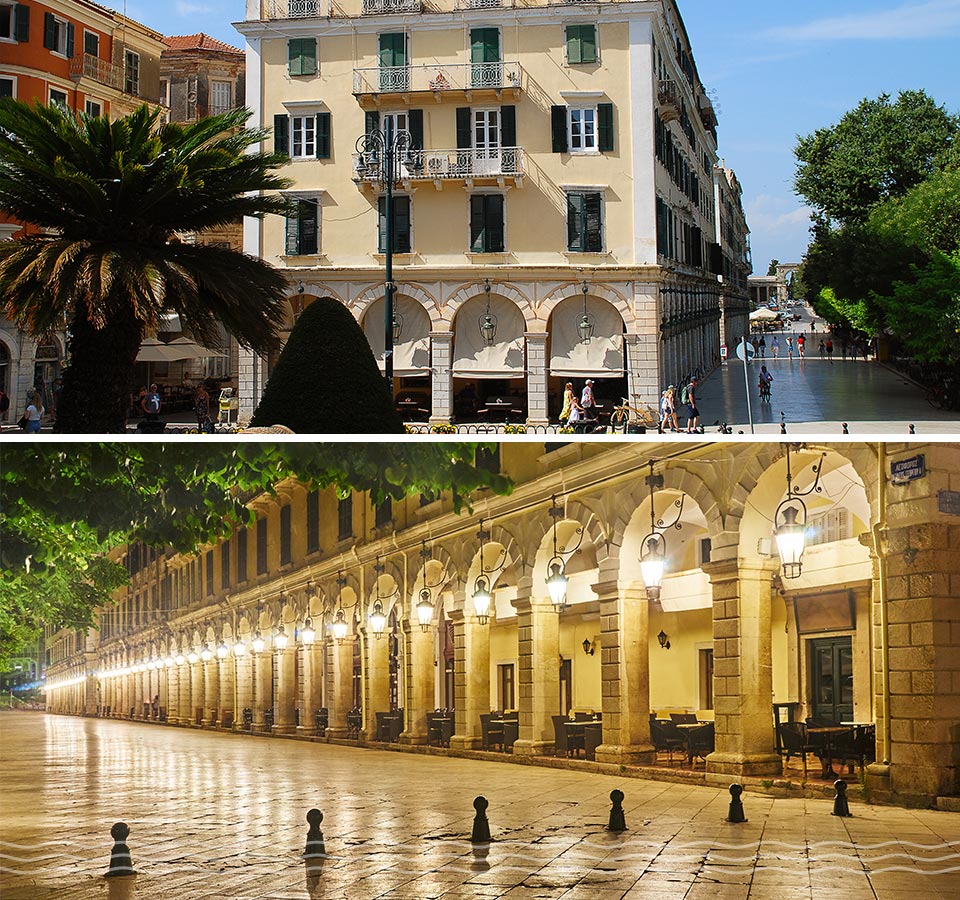 Kefalonia (or Cephalonia)
Why Kefalonia? Towering mountains, verdant forests, secluded beaches, Melissani Cave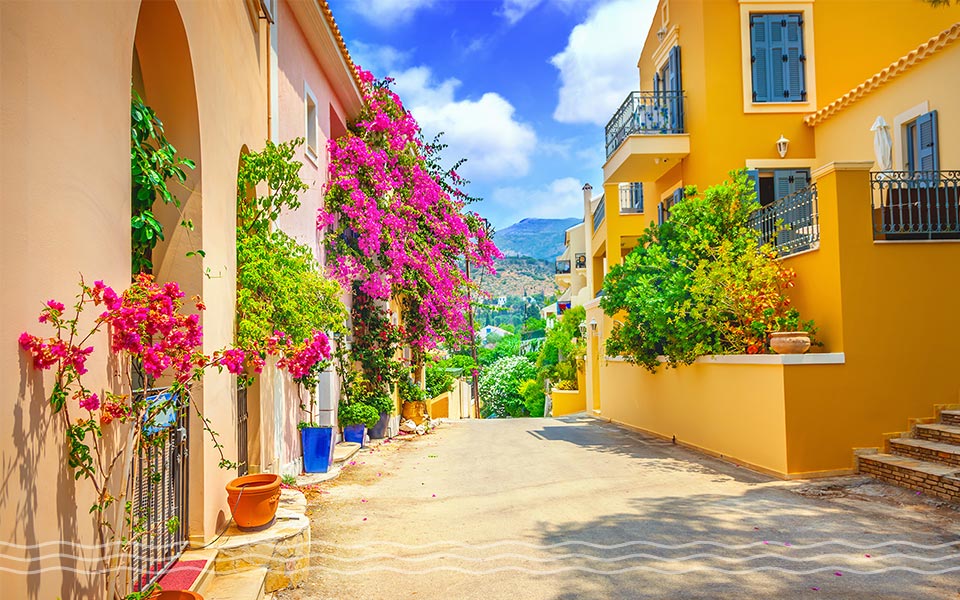 Don't miss: Fiskardo, Kefalonia – The town of Fiskardo is steeped in history, being the only town to survive the islands devastating earthquake, the streets have many stories to tell.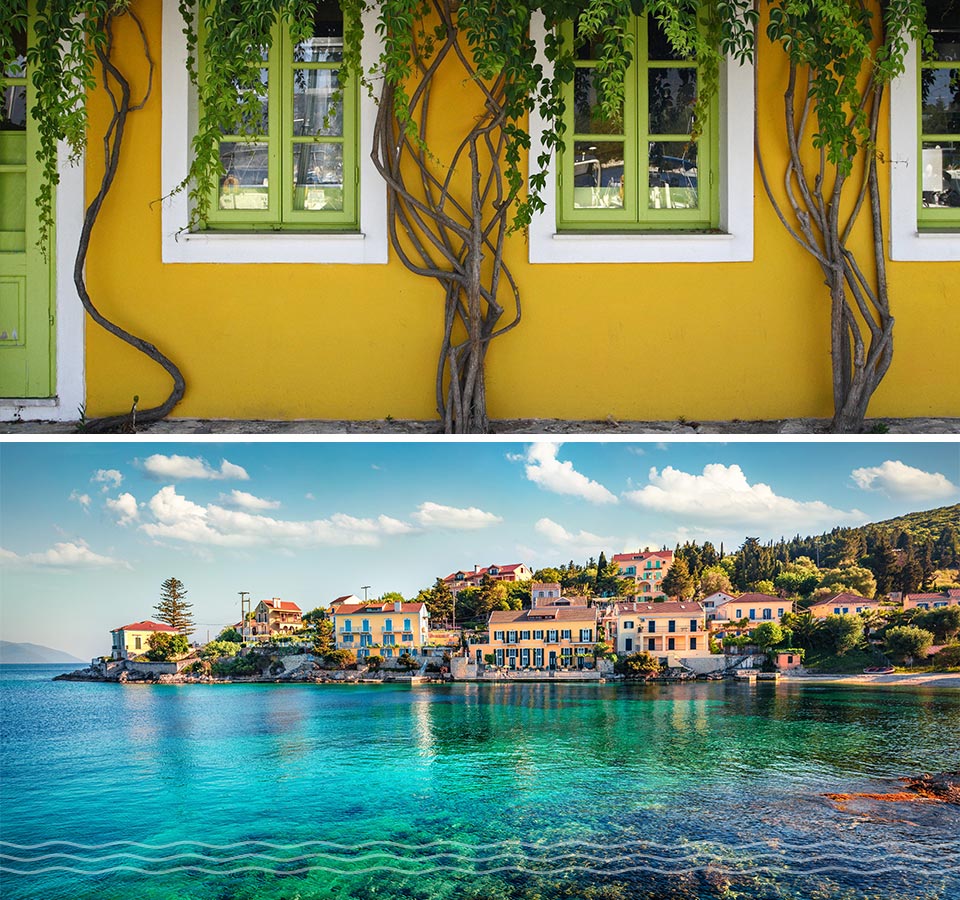 Don't miss: Melisanni Lake Cave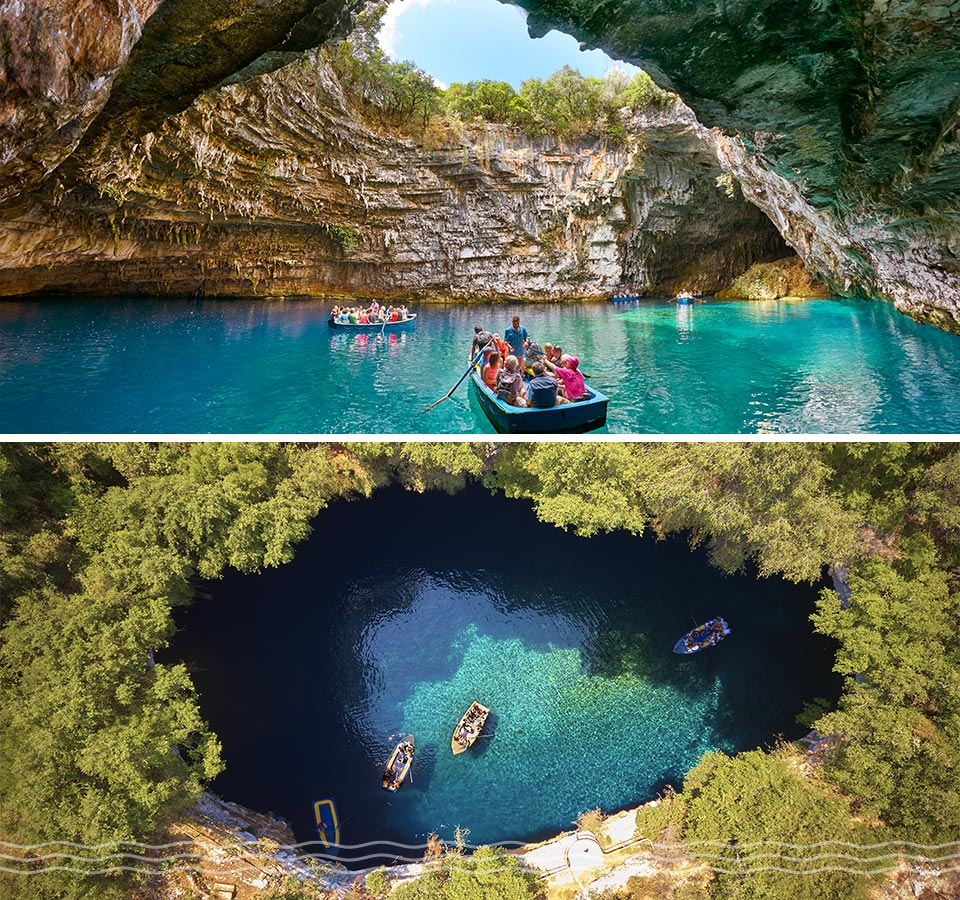 Ithaki (or Ithaca)
Why Ithaki? The birthplace of Odysseus, traditional villages, secluded bays, chic cafes and mellow bars, designer shops.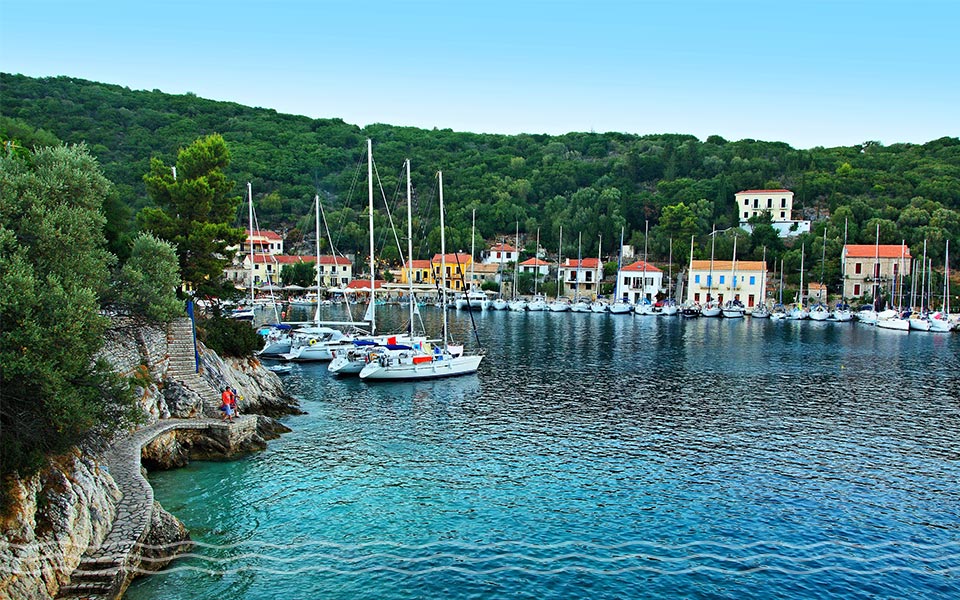 Don't miss: Port Vathy, a charming natural harbour connected to a vibrant village with plenty to do and see.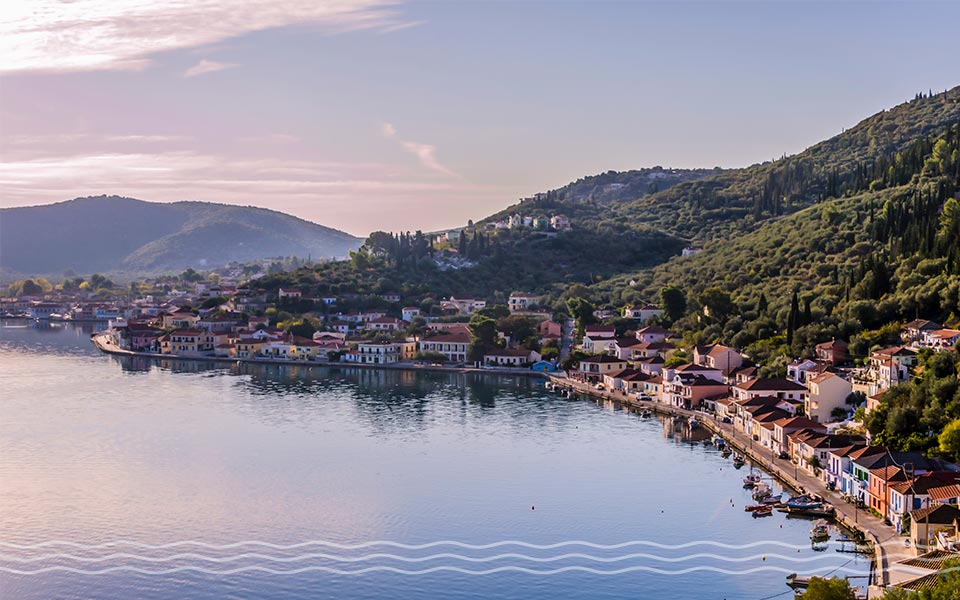 Katakolon
Why Katakolon? It's the entry point to Ancient Olympia, where the Olympic Games started in 776BC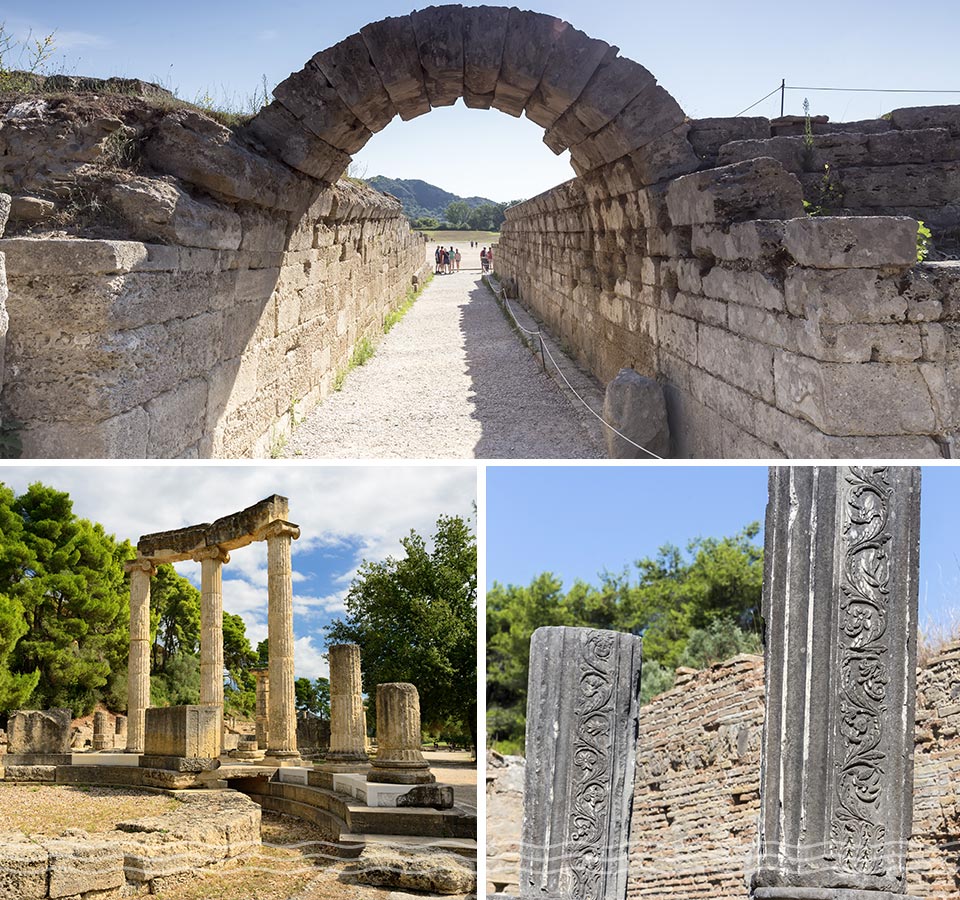 Don't miss: See the remains of the original stadium, the Bouleuterion and the Temple of Zeus. Snap up some memorabilia form the onsite shop, including copies of artworks and delicate gold jewellery.
Mitikas (Mytikias)
Why Mitikas? Quiet and tranquil, picturesque scenery, bays and beaches ideal for diving, kayaking on the Evinos, stunning hiking trails.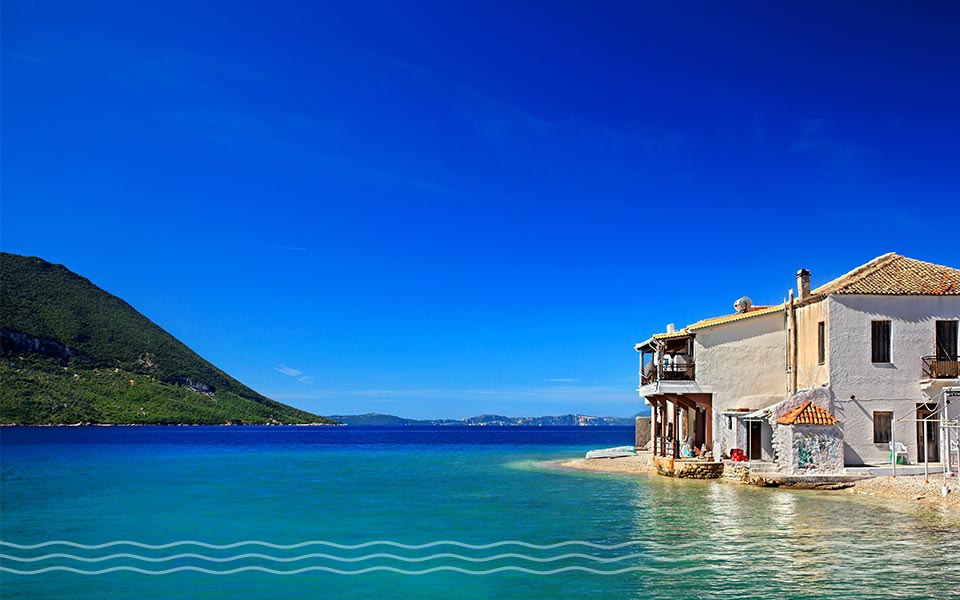 Don't miss: the chapel of St. Eleousa, with impressive views of the deep blue waters and lush green islets of the Ionian.
Paxos
Why Paxos (and Antipaxos)? Exotic white-sand beaches, olive groves and vineyards, picturesque bays, beautiful villages, cliffs and sea caves.
Don't miss: The imposing and spectacular Tripitos Arch that can be viewed from the deck of your charter yacht as you sail around the coast of Paxos.