Have you always dreamed of exploring Vietnam, but wondered how you could do it and still indulge your appreciation for excellence and comfort?
Look no further. Southeast Asia, and Vietnam in particular, is no longer the sole domain of budget-conscious backpackers. There is a way to enjoy an authentic travel experience, uncover the lesser-known gems of this remarkable country and be touched by the warmth of its inhabitants, all while ensconced in the comfort of a five-star floating hotel...
Take a luxury cruise on the Mekong River and enjoy the best in style and pampering. Think unspoilt traditions, esoteric cultures, spiritual experiences, striking temples and artefacts and awe-inspiring floating markets – not to mention beautiful sunsets and landscapes, authentic interaction with indigenous communities, adrenaline-packed activities, and deeper insights into local cultures and history from knowledgeable guides.
The cherry on top? After a day of inspiring exploration, you get to wander back to your 5-star accommodation to reflect on the day's events before being treated to your gourmet dinner prepared by a Michelin Star chef.
You will also be happy to know that many luxury cruise companies promote responsible travel and play a positive role in wildlife-conservation initiatives.
Yet another reason to choose a luxury cruise in Southeast Asia is the rainy season from May to November. The monsoon (the seasonal wind of the region) creates the high-water conditions that allow yachts to cruise deeper into Vietnam's flooded emerald forests.
Don't fret though – there is only about an hour of daily rainfall so you'll barely notice it!
But let us not try and convince you. Only you know what type of trip meets your specific standards. Why not mix and match and create your own bespoke bucket list from the suggestions below?
Enjoy our list of activities hand-picked for the most discerning traveller.
7 THINGS NOT TO MISS IN VIETNAM:
1. Its history may be deeply rooted in Communism, but Saigon (previously Ho Chi Minh City) is now a thriving modern city, where ancient history meets colonial charm. Start with a shift back in time by visiting the Chinese enclave of Cholon, and marvel at Thien Hau Pagoda. Then lap up the French colonial heritage: the Hotel de Ville, the Gustave Eiffel-created General Post Office and the adjacent Notre Dame Cathedral, completed in 1883.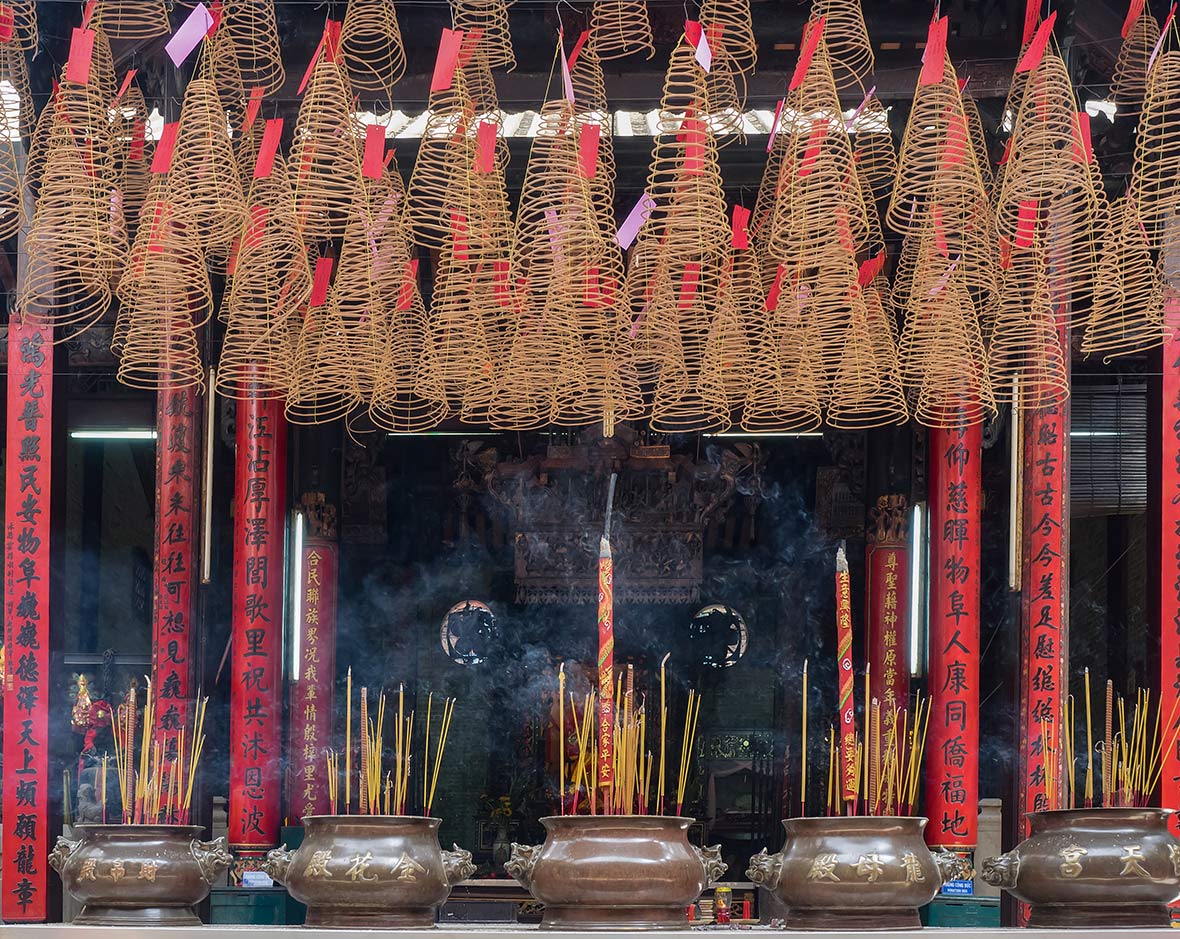 2. Take in panoramic views of Ho Chi Minh City while enjoying a signature long drink at the Chill Skybar — located on the 26th floor of the AB Tower, in the heart of the city. This fashionable hotspot is also an excellent choice for fine dining. If you'd prefer something less formal, unwind at one of the local cafes and savour the flavourful local coffee. For food, make a reservation at Pizza 4P's, famous both for its classical Neapolitan pizzas and the original Asian-fusion pizza recipes based on fresh local ingredients.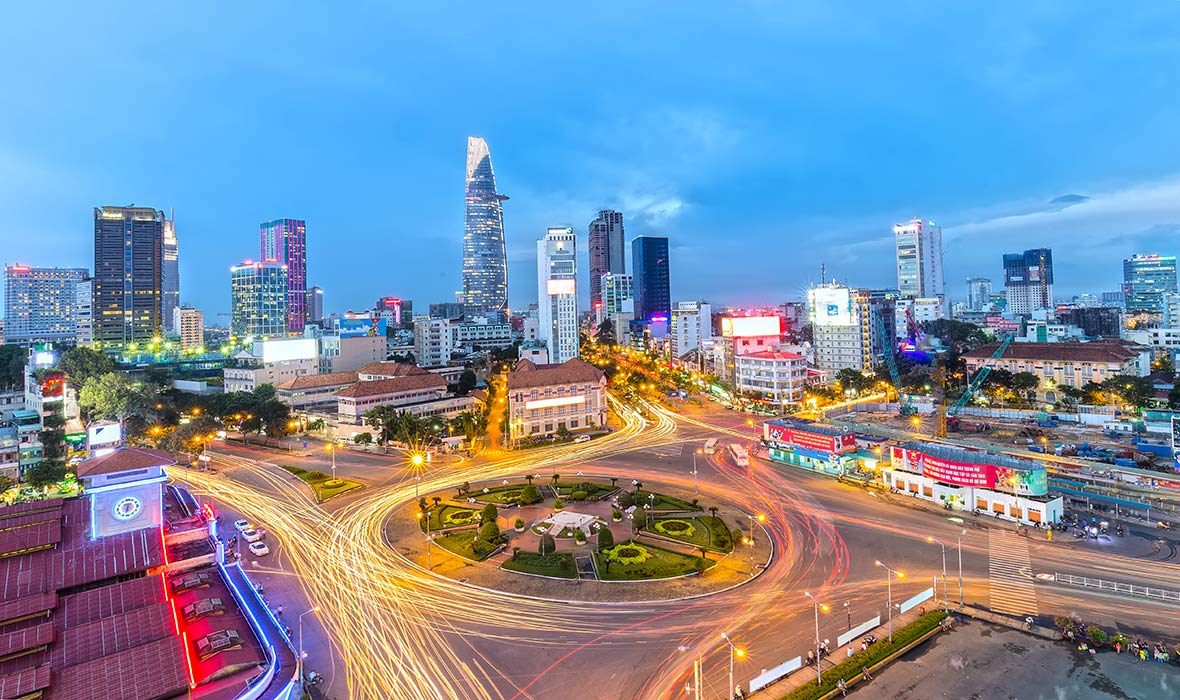 3. Allow yourself to be dazzled by the vast Ben Thanh Market — there truly is something here for everybody. The market, within walking distance of the War Remnants Museum, is bigger and busier than anything you may be used to back home in the US or Europe. If you visit the market for more than just the experience itself, and you actually want to buy a souvenir, clothes, tea, coffee or something from the food stalls, don't forget to haggle. Some travellers say you can find bargains of up to 40 percent of the marked price.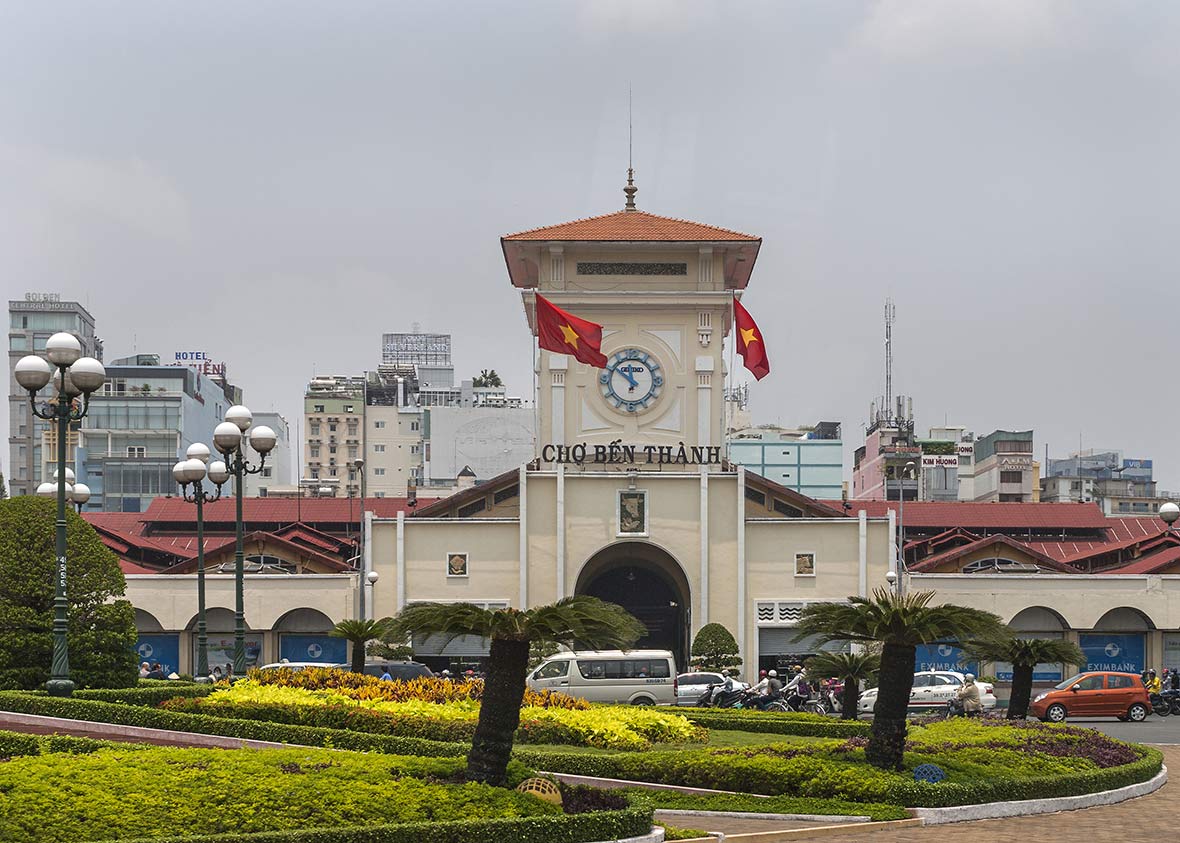 4. Take a speedboat ride to see the Cu Chi Tunnels. The network of underground tunnels was used as living quarters and supply routes for the Viet Cong during the Vietnam War. The 75-mile (121 km)-long complex has now been turned into a war-memorial park. You can crawl around in the safer parts of the tunnel system, see the different types of booby traps, and visit the underground conference rooms where campaigns such as the Tết Offensive were planned. There are two different tunnel display sites: Ben Dinh and Ben Duoc. You can sample simple meals, similar to the food Viet Cong fighters would have eaten at that time. Above the ground, there's a shooting range where you can fire a number of assault rifles.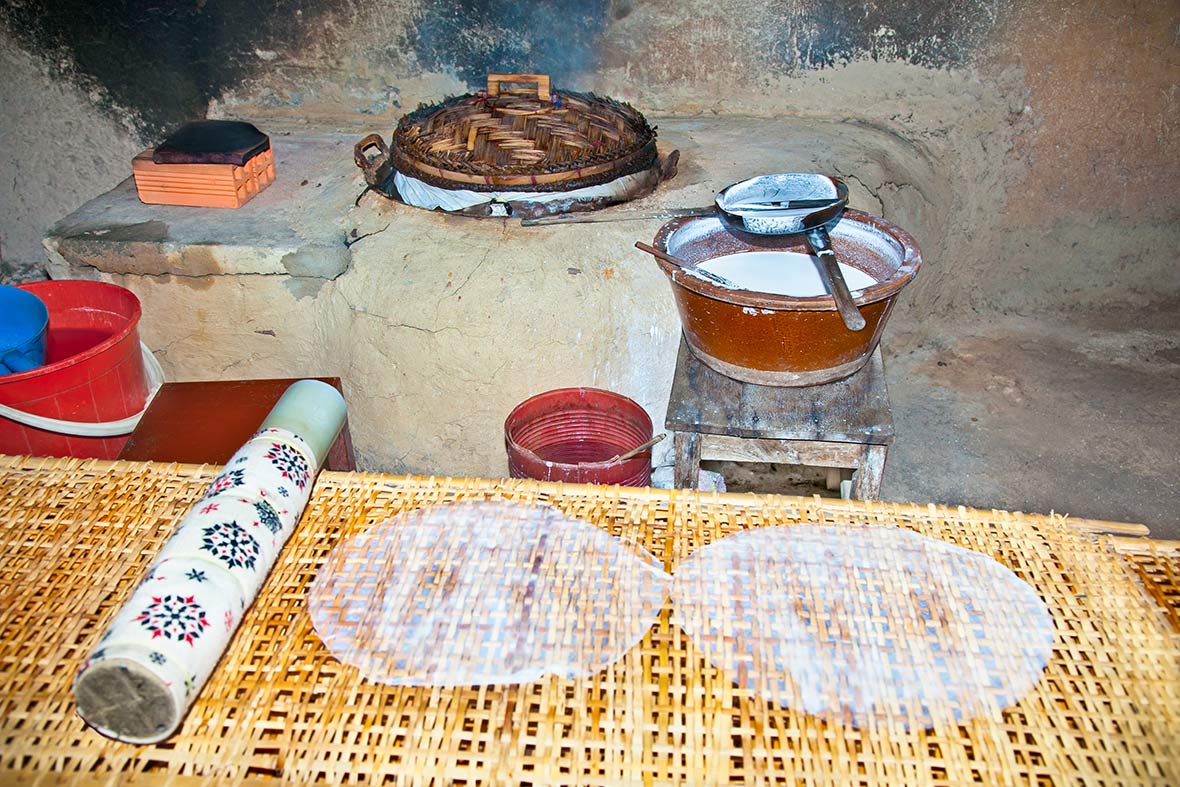 5. Stroll through Hanoi's Old Quarter and be seduced by its irresistible colonial charm. In Hanoi, you'll also find a diverse choice of contemporary Vietnamese art galleries, fashion boutiques and cafes. Opt for a cyclo for a less strenuous tour. Don't miss the photogenic One Pillar Pagoda, Hanoi's oldest temple Bach Ma Temple, and Confucius' Temple of Literature. Fancy a bit of speed? Book a vintage motorcycle ride through the city.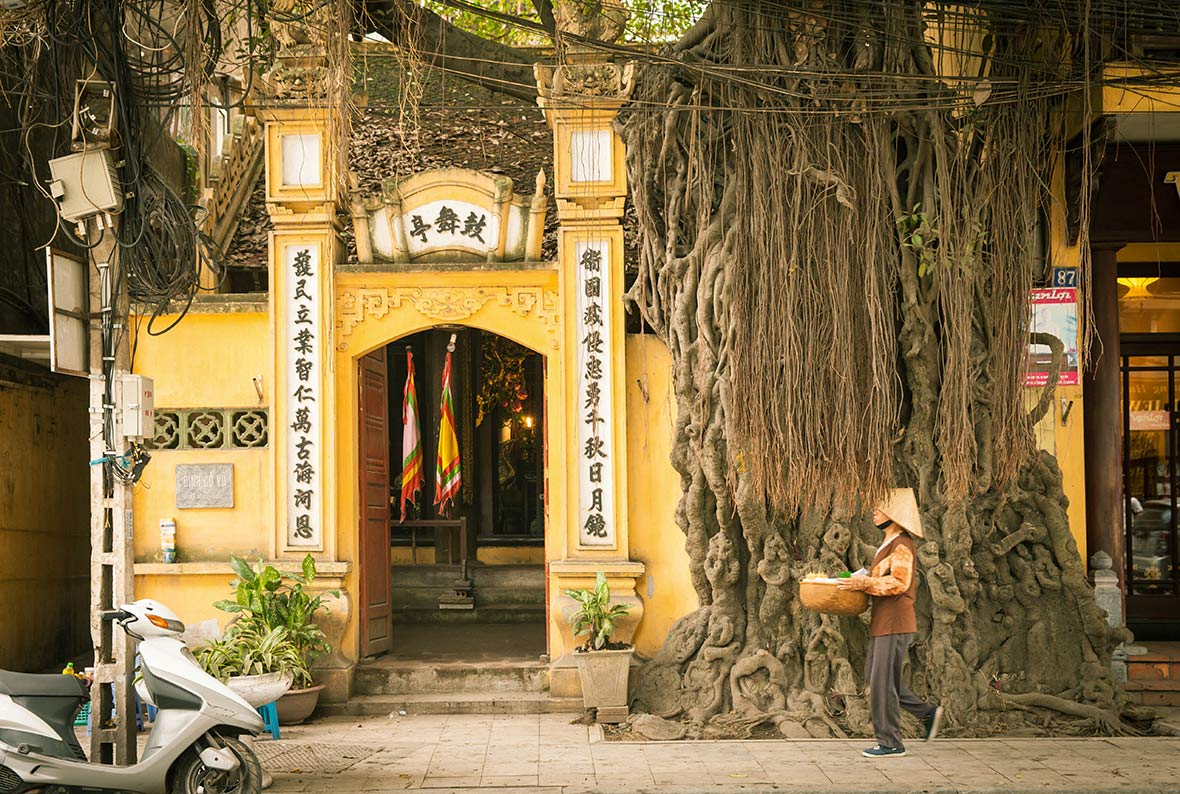 6. Don't miss the unique experience of the Mekong River at sunset. Capture it on camera or just feast your eyes on its magnificent views.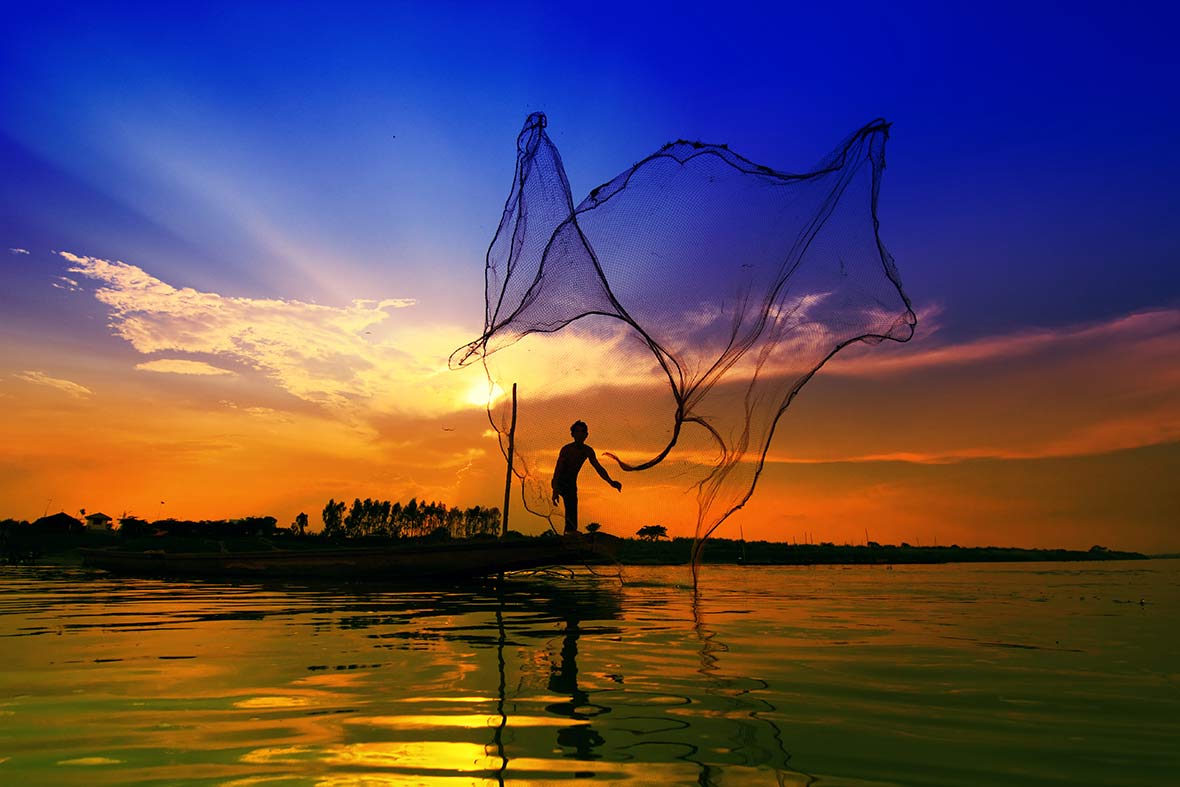 7. Buying some exotic fruit from a floating market is a great way to connect with the local culture. Observe the way of life of the communities that rely on the Mekong River to eat, work and live.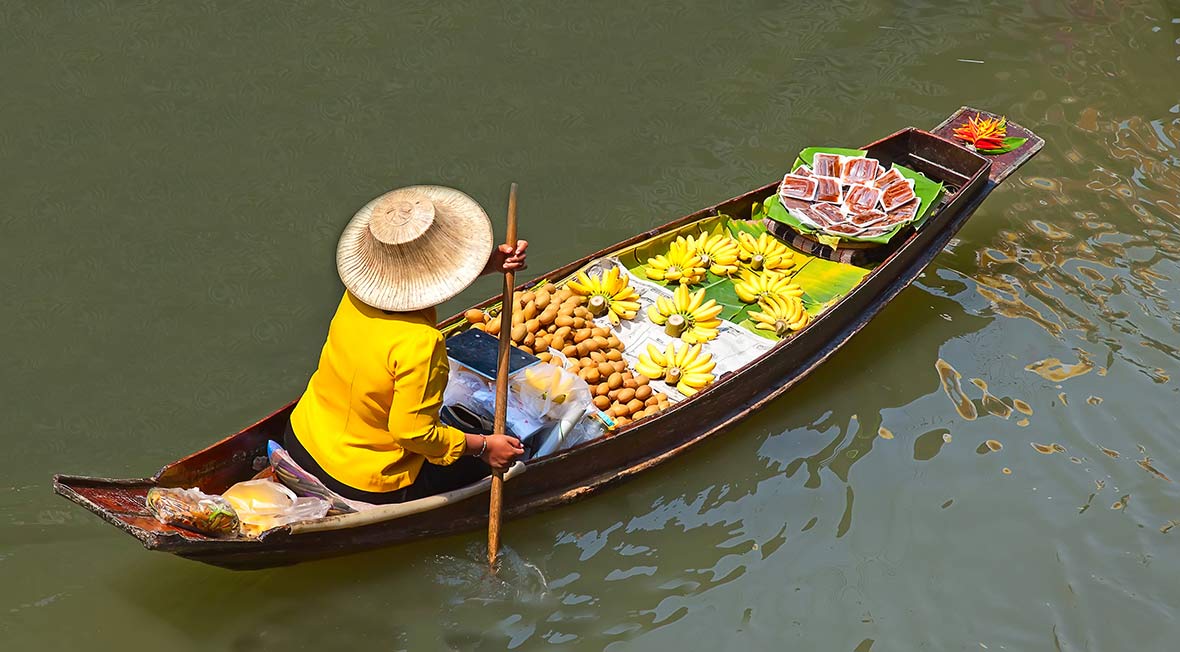 There's so much to see and experience in Vietnam, from historical attractions and natural wonders to fascinating cultures and exquisite cuisine – and it can all be enjoyed from a luxury yacht. Now isn't that an experience in itself? Which of our top 7 Vietnam highlights appeals to you the most?
Leave a comment on Facebook with your favourite places in Vietnam. What other places in Asia are on your bucket list?