Planning a holiday is a finicky business. Coordinating dates and times, selecting options that suit everyone involved, planning itineraries and deciding on destinations – it's all astonishingly time consuming. Some of us just don't have the time to sit down, do all the research and figure out all the tiny details. That's where a broker comes in.
There's a difference, however, between a yacht broker and a yacht charter broker. A yacht broker is involved in sales, while a yacht charter broker, as you'd imagine, handles the chartering of yachts. He or she is your go-to when you're feeling the pull of the crystal-clear Mediterranean or the exotic Caribbean once again.
But the job of a yacht charter broker extends far beyond sorting out the financial matters. They'll help you select the perfect yacht for you and your companions and tailor-make your ideal pampered adventure at sea.
Note that it's a completely free service. Brokers operate on a commission that you don't pay in any form. They get volume-booking discounts, which means that they make a profit by giving you the same price you would get by going directly to the owner. In some cases, you might pay even less than you would if you went direct, due to real-time deals or repeat-charter discounts. A good broker will be totally transparent about these deals and discounts.
Other than that, there are several compelling reasons why it's just plain sensible to use a broker when chartering a yacht.
1. Have your pick of the best
You might have a perfect yacht in mind for your next charter, but how can you guarantee that you'll find exactly what you're looking for? Yacht charter brokers do all of the legwork. They research, compare all the yachts available for charter and present you with your options.
On your own, you may only have the time to research and compare a handful of yachts, while brokers devote their time and energy to sifting through all available yachts to find you the perfect luxury vessel. Brokers see hundreds of yachts every year at exclusive shows such as the Monaco Yacht Show, the MYBA Charter Show in Barcelona, the Antigua Charter Yacht Show, the Fort Lauderdale International Boat Show, and the Dubai International Boat Show.
Charter brokers are also completely objective. Some may think that going directly to the owner or managing company is the ideal way to charter a yacht, but this is not the case, mostly because they are unable to be objective about their own yacht. A broker will tell it like is. They are independent of any specific yacht, which means they consider the entire market when presenting your options. It's the broker's goal to make sure you are completely satisfied with your charter, so that you can enjoy a fabulous pampered adventure at sea.
Brokers will ensure that the charter experience is personalised for you and they can arrange for additional extras.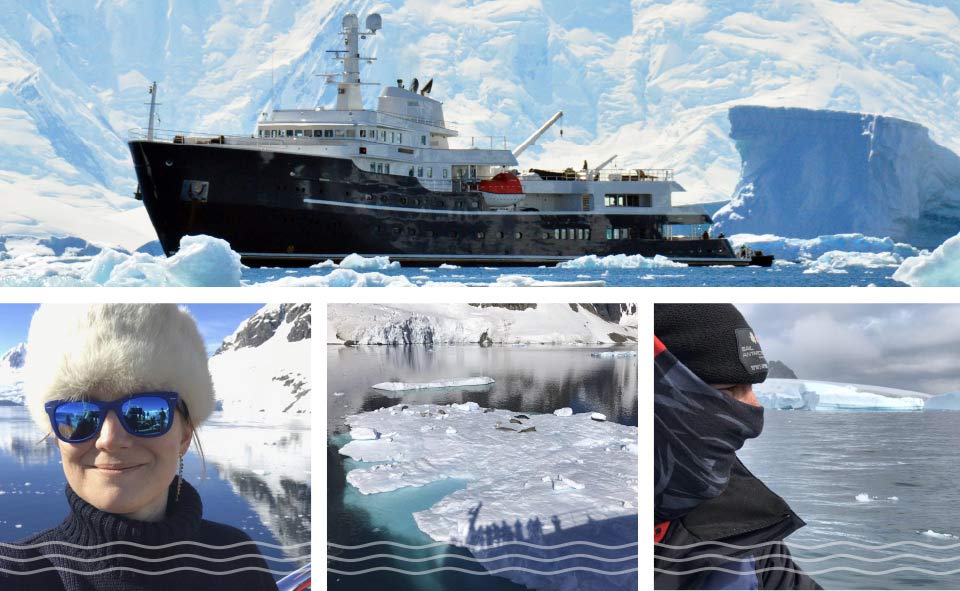 2. Your broker will ensure everything goes smoothly
There are many variables to consider when chartering a yacht, and it's important to be savvy about any legal requirements or regulations. Charter brokers are up to date with marine law, insurance policies and international considerations.
Contracts can be especially tricky to navigate, but your broker will guide you through this process. You can rest assured knowing that all is taken care of. They will conduct extensive research and ask all the key questions on your behalf. If you choose a broker who you like and trust, the run-up to your next pampered adventure becomes a total breeze.
3. Your broker will act as a buffer
Brokers hold all money and protect the client's interests throughout the process. If any problems occur, the broker works as a buffer and works to protect your interests. This can come in handy if you're chartering in a foreign country, where you may not know the local laws or speak the local language.
4. Brokers offer expert guidance
Charter brokers have seen it all. Having worked with hundreds of owners and clients, they know the business inside and out. Their job is to provide useful advice based on their experience, and insider knowledge of the industry and the charter market.
Even if not all brokers are sailors themselves, they will be clued-up about the conditions of the yachts they represent. They should also be familiar with the yacht managers and able to advise you on many destinations.
5. Enjoy a fully customised experience
A broker will help you to handpick all aspects of the experience. For example, you'll specify your accommodation needs, what amenities you want, preferences regarding indoor and outdoor spaces, what diving equipment or water toys you'd like, what style of yacht you prefer, and so on.
Of course, you'll be able to inform your world-class private chef as to your preferred style of cuisine as well as any dietary requirements or allergies of members of your party. Your chef will cater to your every desire, from silver service to alfresco dining, or a sundeck barbeque that the kids will love.
No yacht charter should ever be the same and your crew will happily go along with any ideas you have – whether it's a themed party night or a relaxing picnic on a secluded beach. From hors d'oeuvres to boozy nightcaps, expect only the best quality while on board, and be sure to mention if you'd like to sample the local delicacies of your destinations.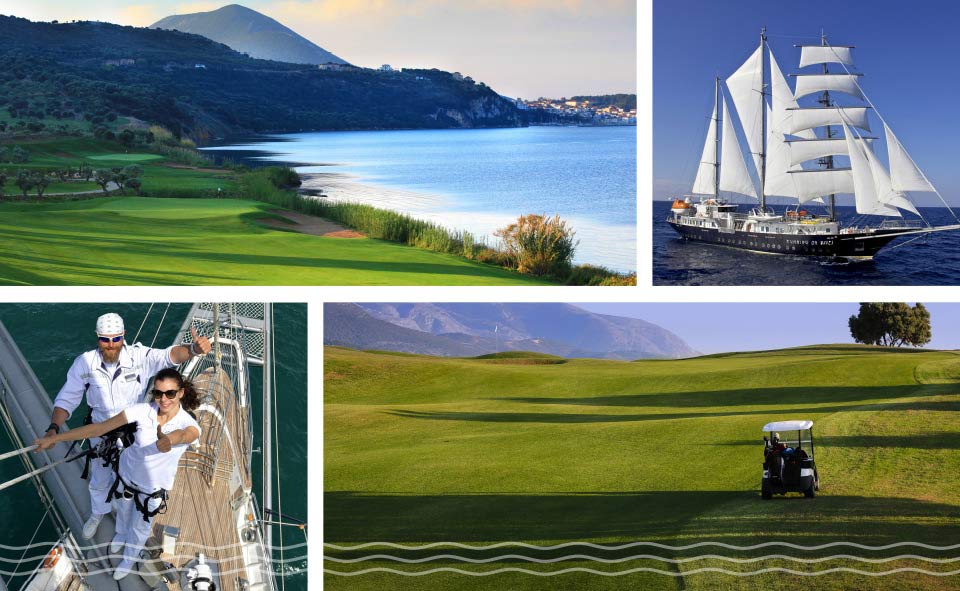 6. Choose the right crew
When you've got the yacht and the contract sorted out, you can discuss with your broker what you expect and want from the crew. Your broker will ensure that they select a yacht with a crew that fits your needs and personality. Because of their wealth of experience, they know the critical questions to ask the manager, and they will even interview the crew to ensure that they meet your requirements.
Perhaps you'd like to have a childminder or masseuse on board, or would like your crew to speak your language (literally). A broker will make that happen, so it's all smooth sailing from here.
7. Organise schedules, sample itineraries, helping you choose destination
Brokers have expert knowledge of charter destinations, so they can advise you on the best places to go. Some places are always worth returning to, like the Western Mediterranean or the Caribbean, and your broker will make sure your experience is different than the last - surprising, exciting, and perfectly suited to your needs.
Or say you want to go somewhere off the beaten track. Life is short, and there are many exotic locations to explore – like the polar ice caps or the remote tropical islands of the Pacific. A broker will select the perfect expedition yacht to suit your destination, so that you can really appreciate the beauty of the natural world as it should be seen.
A broker will help you select a location that isn't overrun with tourists. A place off-the-beaten-track, that assures you of your privacy. It's important that the whole family has a fantastic experience, and your broker will keep the kids in mind as they advise you on where to go. The Sporades, for example, are a great family destination due to the marine park in Alonissos. With its amazing variety of marine life it will keep the kids enthralled.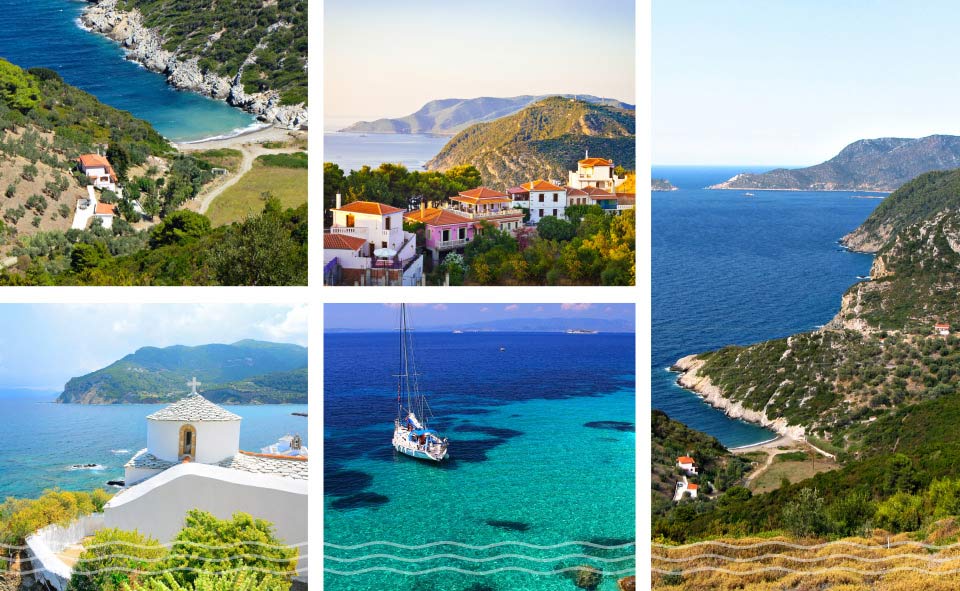 Your broker will provide you with sample itineraries and schedules, so that everything is planned to a tee. You can relax and enjoy the scenery, and have the time to visit all those hidden gems. Once you set sail, you can focus on creating wonderful memories with family and friends.
In short, going through a charter broker is highly recommended. With their wealth of knowledge and experience, they are able to help tailor-make your perfect holiday at sea.
7+1. A good broker 'gets you' - your principles, values and ethics
Your broker will also consider your personal set of values, for example they can select a yacht for you that shares your commitment to protecting the environment and giving back to local communities.
There is a way to visit places off the beaten track and know that you're not doing anything to harm the untouched environment or the people that call it home. Unobtrusive and discreet, this kind of travel ensures that you are contributing to the upliftment of others.
A great example of this is Aqua Expeditions, a company which is committed to the preservation and conservation of the natural environment, through both ongoing projects and sustainable travel on the Amazon and Mekong rivers. Some of their projects include repopulation projects for threatened species such as Peru's Taricaya turtle, as well as supporting the Manatee Rescue Center which rescues and rehabilitates orphaned Amazon Manatees. Aqua Expeditions has developed several ecotourism practices that focus on fuel efficiency, engine emissions and the use of eco-friendly products. At a time when the world is facing the consequences of pollution and misuse of resources, it's really encouraging to see a charter company go above and beyond to minimise any harmful effects on the environment. They also try to give back to the communities that they visit; they employ local guides on their tours and support local artisans.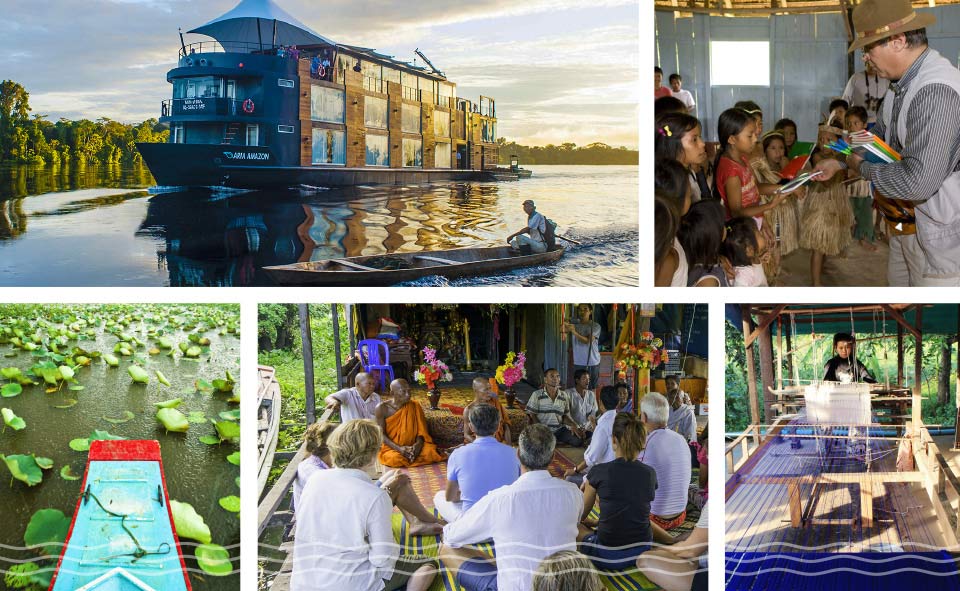 If you're feeling inspired for your next luxury yacht charter vacation, contact us here. Our brokers are here to help you plan the holiday you deserve - a private, enriching adventure at sea.