Have you always dreamed of uncovering the delights of Cambodia but had some doubts about Asia's ability to meet your exacting standards in comfort and quality? We get it.
You deserve only the best in luxury and pampering. And it's possible. Southeast Asia, and the allure of Cambodia, is not just the preserve of budget-conscious backpackers. There is a way to enjoy an authentic travel experience, discover the best of this intriguing country and delight in its seductive exoticism, all while feeling like you've never quite left the comfort of your Four Seasons suite.
Take a luxury cruise on the Mekong River and you'll experience all of this in style: think unspoiled traditions, esoteric cultures, religious experiences, impressive temples and artefacts, mind-blowing floating markets, unforgettable sunsets, authentic interaction with indigenous communities, thrilling adrenaline-packed activities, and deeper insights into local cultures and history from knowledgeable guides. To top it all off, you will have the peace of mind of knowing that you get to return to your floating 5-star hotel in the evening, kick back and process your wanderings in style, and enjoy a gourmet dinner prepared by a Michelin Star chef.
Did you know, too, that many luxury cruise companies promote responsible travel and are actively involved in wildlife-conservation initiatives? It feels good to do something positive. Another benefit to opting for floating comfort in Southeast Asia is the rainy season from May to November. The monsoon (the seasonal wind of this region) creates the high-water conditions that allow yachts to cruise deeper into Cambodia's Tonle Sap Lake (as well as Vietnam's flooded emerald forests) and along otherwise inaccessible and fascinating tributaries.
There is only about an hour of rainfall per day, though, so you'll barely notice it! But let us not try and convince you. Only you know what type of trip meets your specific standards. Why not mix and match and create your own bespoke must-see list from the suggestions below? We've compiled a list guaranteed to satisfy the most discerning traveller.
7 THINGS NOT TO MISS IN CAMBODIA:
1. The UNESCO World Heritage Site of Angkor Wat tops the must-see list in Cambodia. Take a helicopter ride to discover the world's largest religious complex in style. You'll be awed by the breathtaking aerial view during the flight over this fascinating archaeological park with its jungle-covered stone ruins. You will fly high above the symbolic heart of the Khmer Empire but also be able to see the ruins up close. Complete your experience with a traditional Khmer dinner and the thrilling apsara dance performance.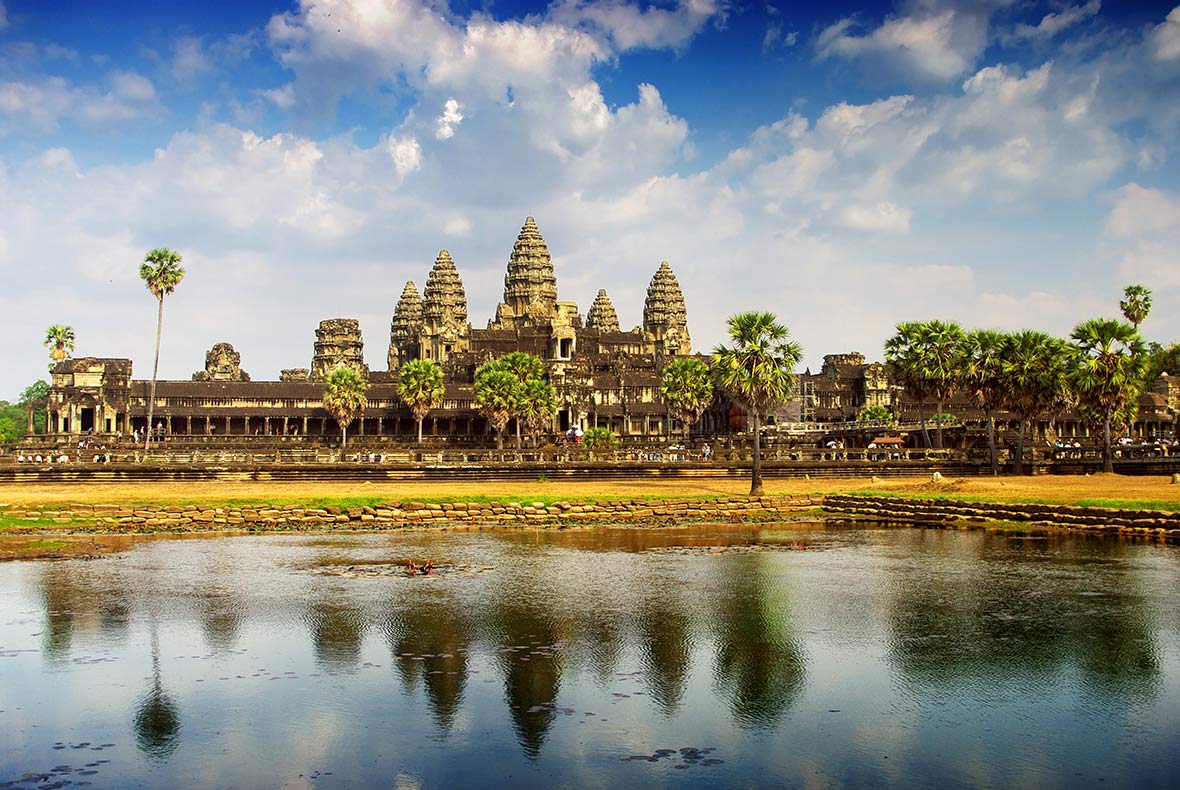 2. If you fancy some exercise with your sightseeing, or want to break free from the crowds and see the Angkor Temples from a different perspective, you can take a mountain-bike ride around Angkor Wat. Most itineraries include Tha Prom, The Elephant Terrace and the Bayon.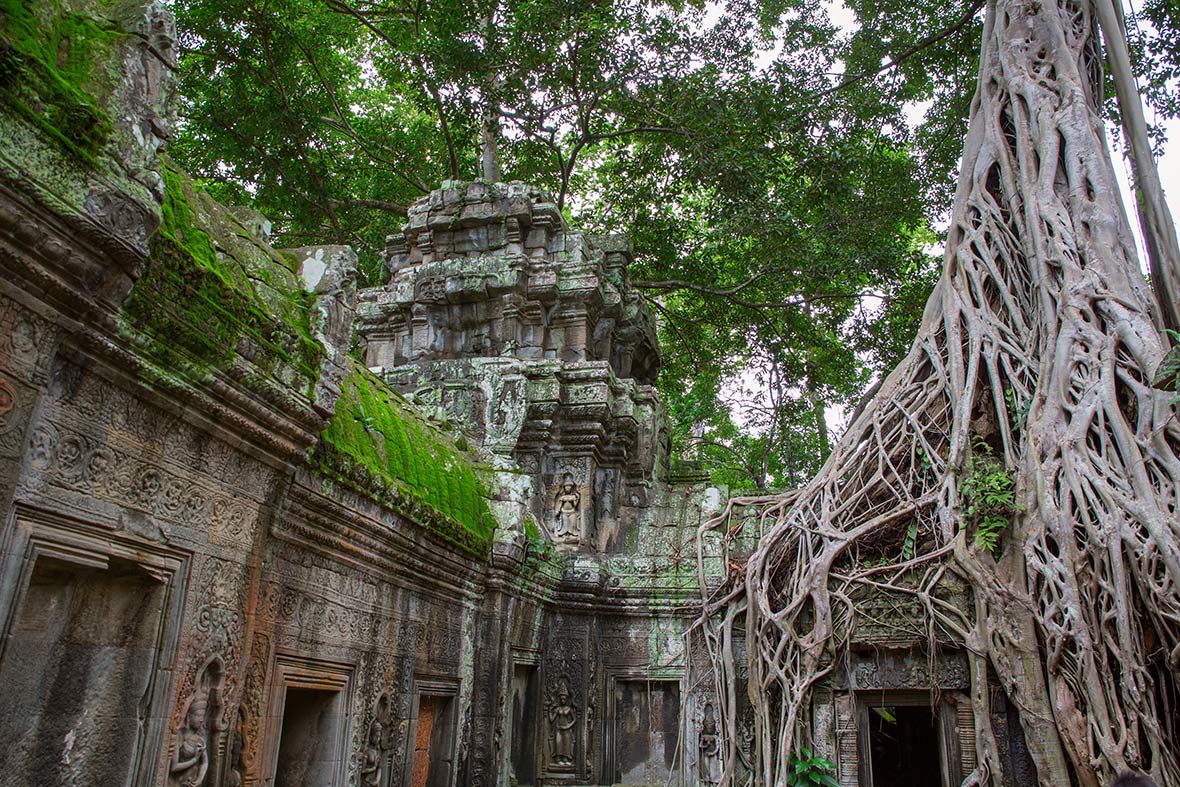 3. For even more of an adrenaline rush, opt for the Zip line through the forest canopy in the Angkor complex. You will feel free as a bird, while enjoying spectacular views.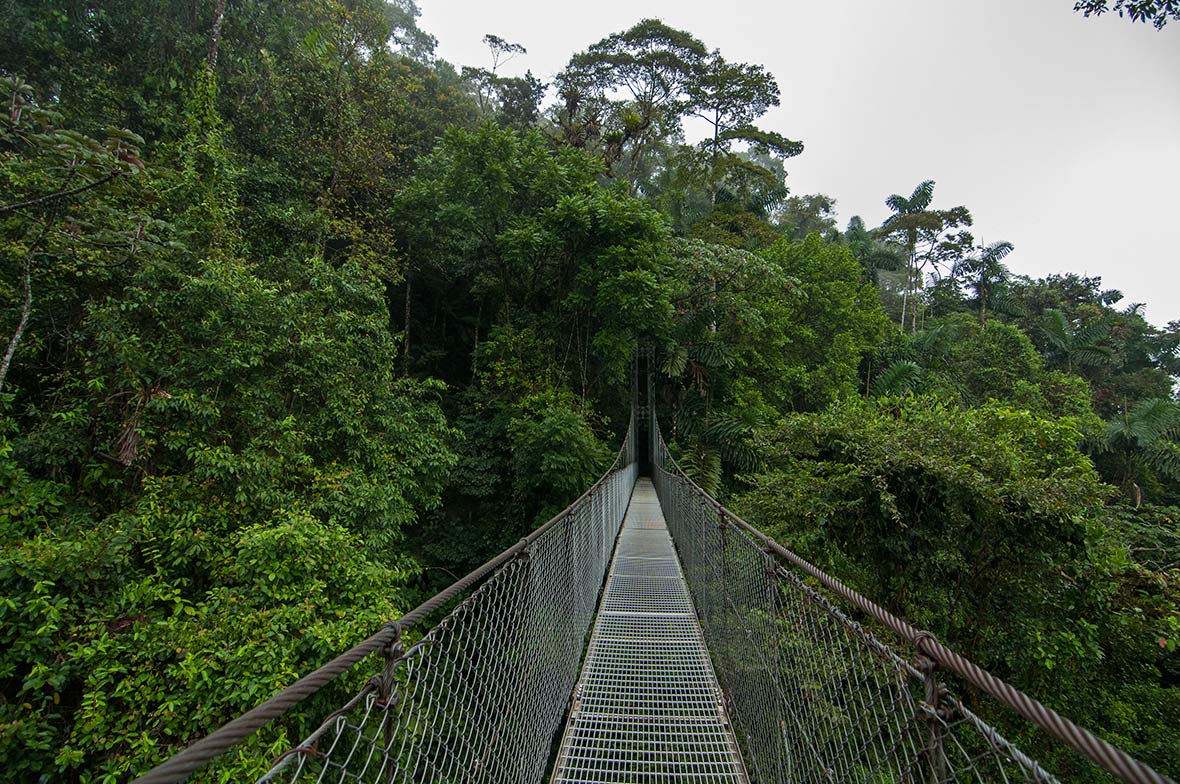 4. Discover fascinating Siem Reap. The city evolved from a sleepy cluster of fishing and farming villages into a thriving cultural centre and commercial hub after the French explorer Henri Mouhot stumbled upon Angkor Wat in 1861. Hanuman is the recommended choice if you want to go shopping. Don't miss the exhilarating Cambodian Circus, Phare. The performers, with their incredible skills and artistic storytelling, will blow you away.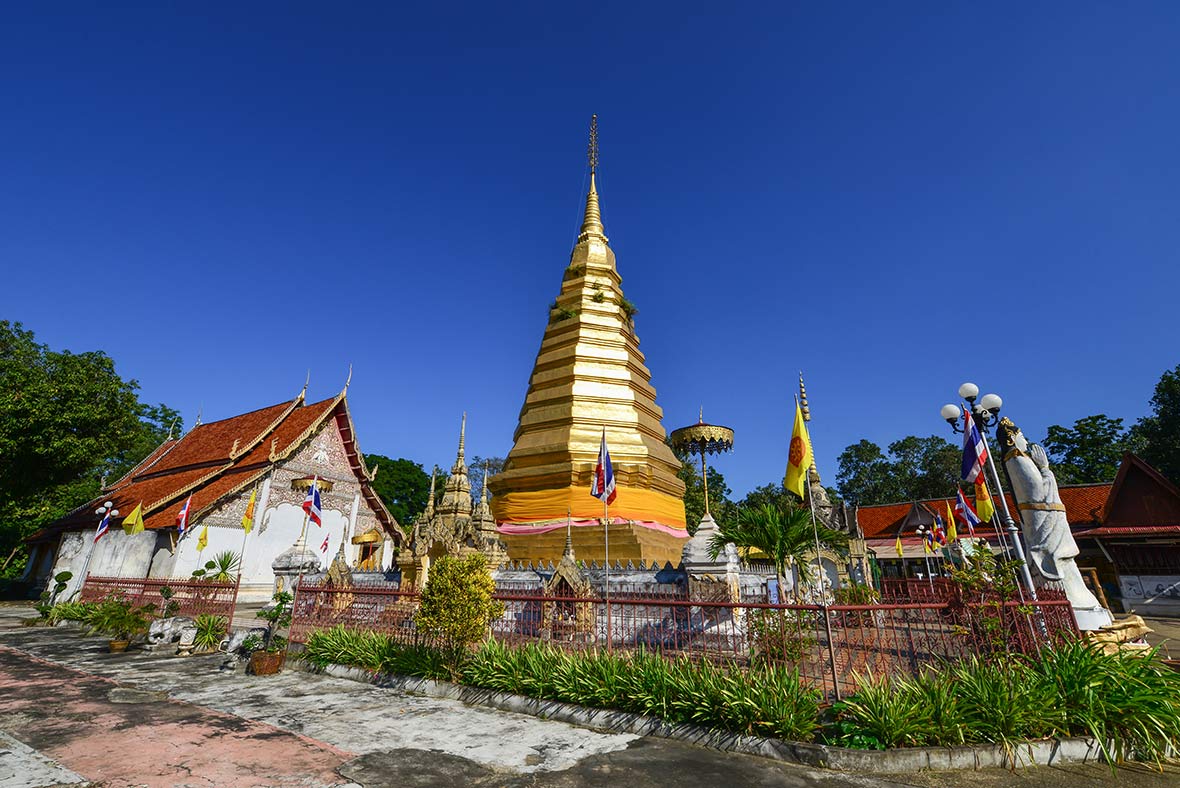 5. If gourmet cuisine tops your priority list, don't miss dinner at Cuisine Wat Damnak. You'll be delighted by the traditional Khmer dishes, presented with a creative twist. Cuisine Wat Damnak was chosen among the best 50 restaurants in Asia for its commitment to fresh local ingredients and excellent Cambodian cuisine with French roots. The restaurant is located in a traditional wooden house, and you can choose between the coolness of the dining room or the splendour of the tropical garden.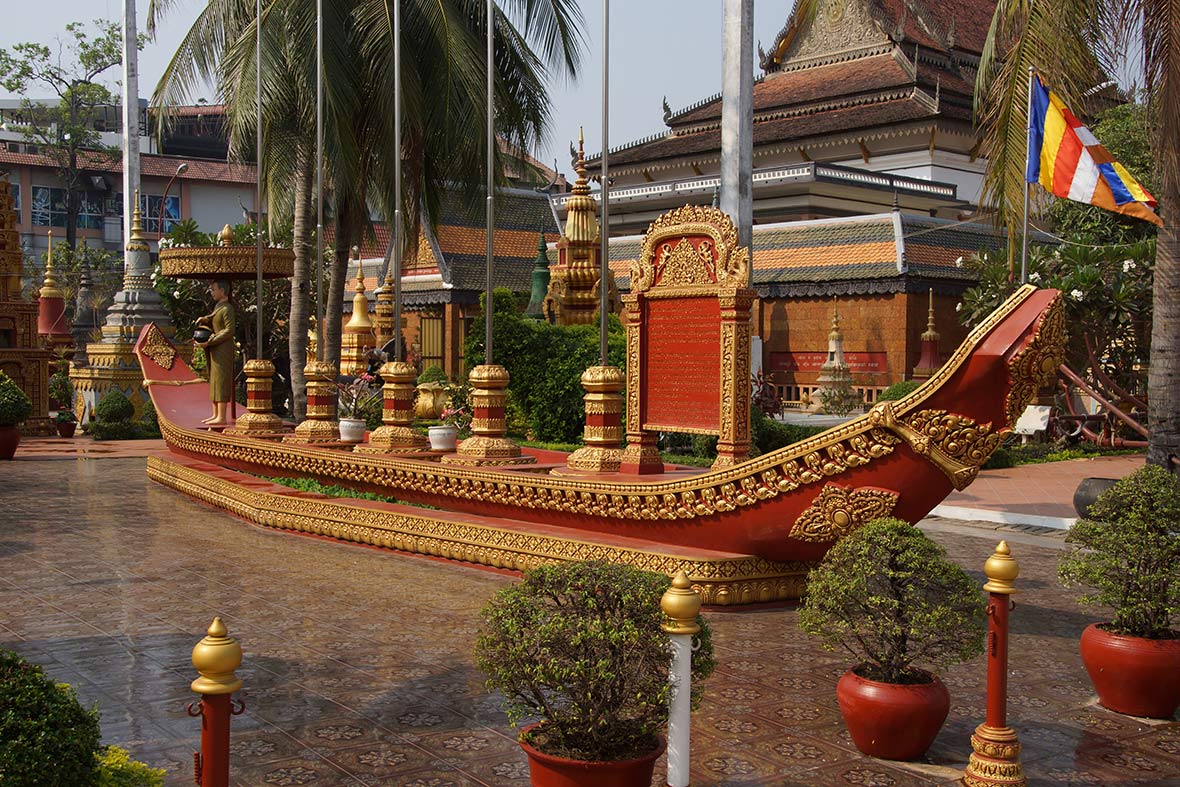 6. Stroll on the streets of the capital Phnom Penh and discover the Art Deco buildings in the shadows of ever-rising skyscrapers. Here you find vintage cyclos cruising alongside imported European sports cars. In this city of contrasts you will also see Buddhist temples, French colonial villas and the impressive Royal Palace adjacent to boutique hotels, chic shopping and cosmopolitan nightlife.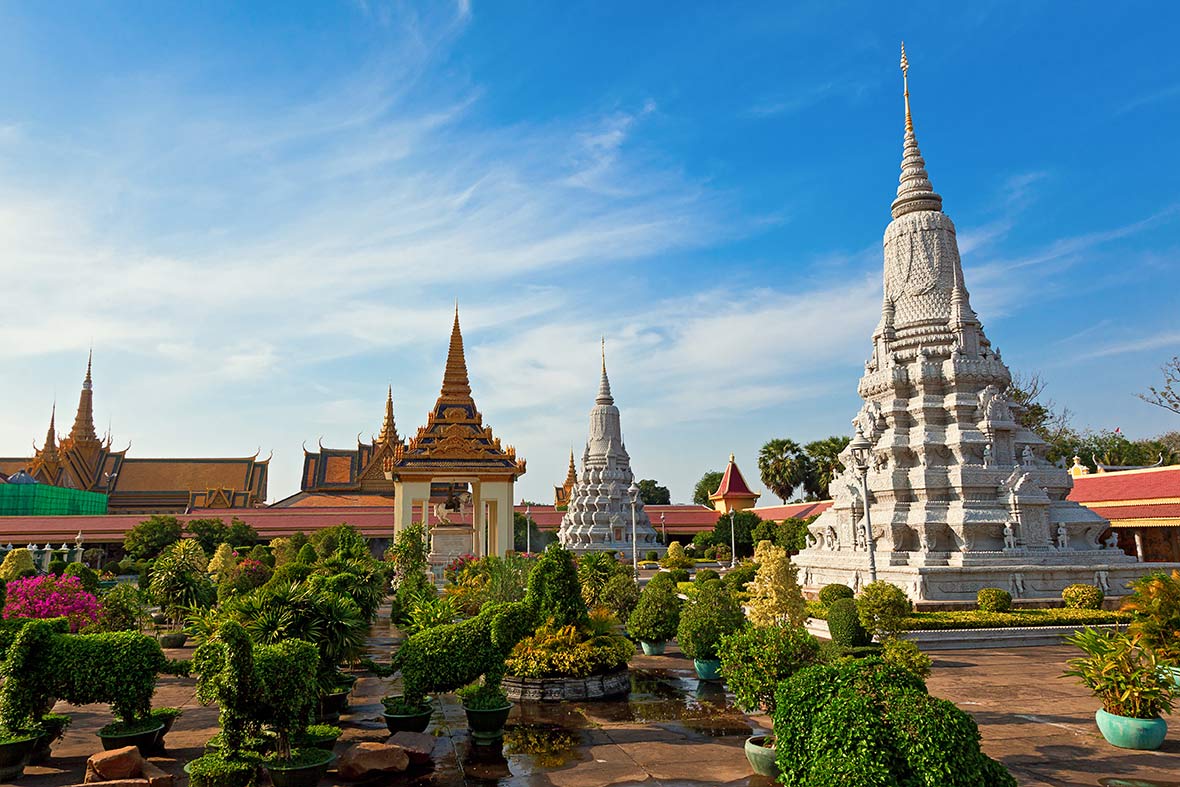 7. Visit Sihanoukville and marvel at its dazzling white-sand beaches rimmed by casuarina trees and coconut palms. Sihanoukville is a hub for fishing, snorkelling and scuba diving, and you can also access Cambodia's southern tropical islands from here. Another highlight is the horse riding. But don't expect the usual experience — many travellers point to the beach horse riding and swimming with horses as the highlight of their holiday in Cambodia.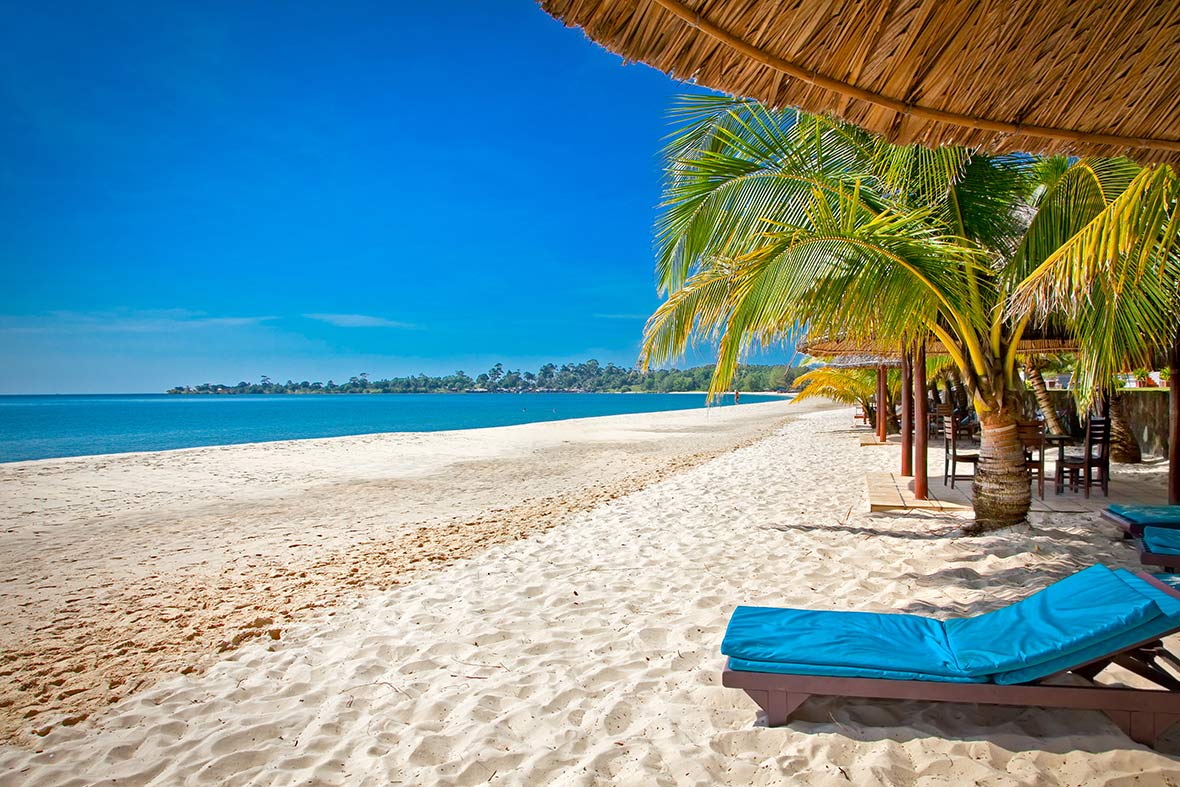 Overall, Cambodia offers a diverse array of attractions, showcasing the region's natural wonders and fascinating cultures. And what better way to see it than from a luxury yacht?
Leave a comment on Facebook with your favourite places in Cambodia. What other places in Asia are on your bucket list?