What's your recipe for a yacht charter experience? Ours includes pristine scenery, azure oceans, unseen hideaways and seven-star luxury. Hold the tourist crowds. Douse in top-quality bubbly.
At Abberley, we like to take life with a grain of salt (sea salt, that is). But if there's one thing that we're (reasonably) serious about, it's our yacht charter holidays.
That's because we're passionate about yachting. We know all the ropes, including our "rope" knots from our "speed" knots. Because of this, we're in pole position to offer you the best advice on how to turn a pedestrian yachting break into a mind-blowingly awesome, seven-star luxury break.
Given our passion for exploring new hidden gems, we've clocked up quite a few nautical miles over the decades. In fact, when last dropping anchor in Paxi, one my favourite Greek island hideaways, my overriding memory is of the harbours at Gaios and Lakka, with their stunning moorings along cypress-lined inlets — untouched and inaccessible except to the select few.
I'm quite sure that if Sir David Attenborough had been on board our tender, he would have been equally rapturous about the beautiful sea caves and fascinating marine life. It was a privilege, too, to see the fascinating Tripitos Arc from the cosseted comfort of our superyacht, with its attentive crew and first-class service.
If that sounds like your cup of tea, we can help you plan your next luxury yacht charter holiday. Let us know what floats your boat, and we'll deliver it — with bells on! Whether you're relatively new to the world of yachting, or a seasoned aficionado who has glimpsed the most beautiful harbours of the world from the teak deck of a superyacht, we guarantee to tailor-make your next luxury yachting holiday.
Limitless choice, attention to detail, every whim catered to, every desire met… this is what we strive for at Abberley. Whether it's just two days, two weeks, or more, our bespoke itineraries and offerings ensure that your next trip — your first, or one of many — lingers in your memory for years to come.
Have you packed your bags yet?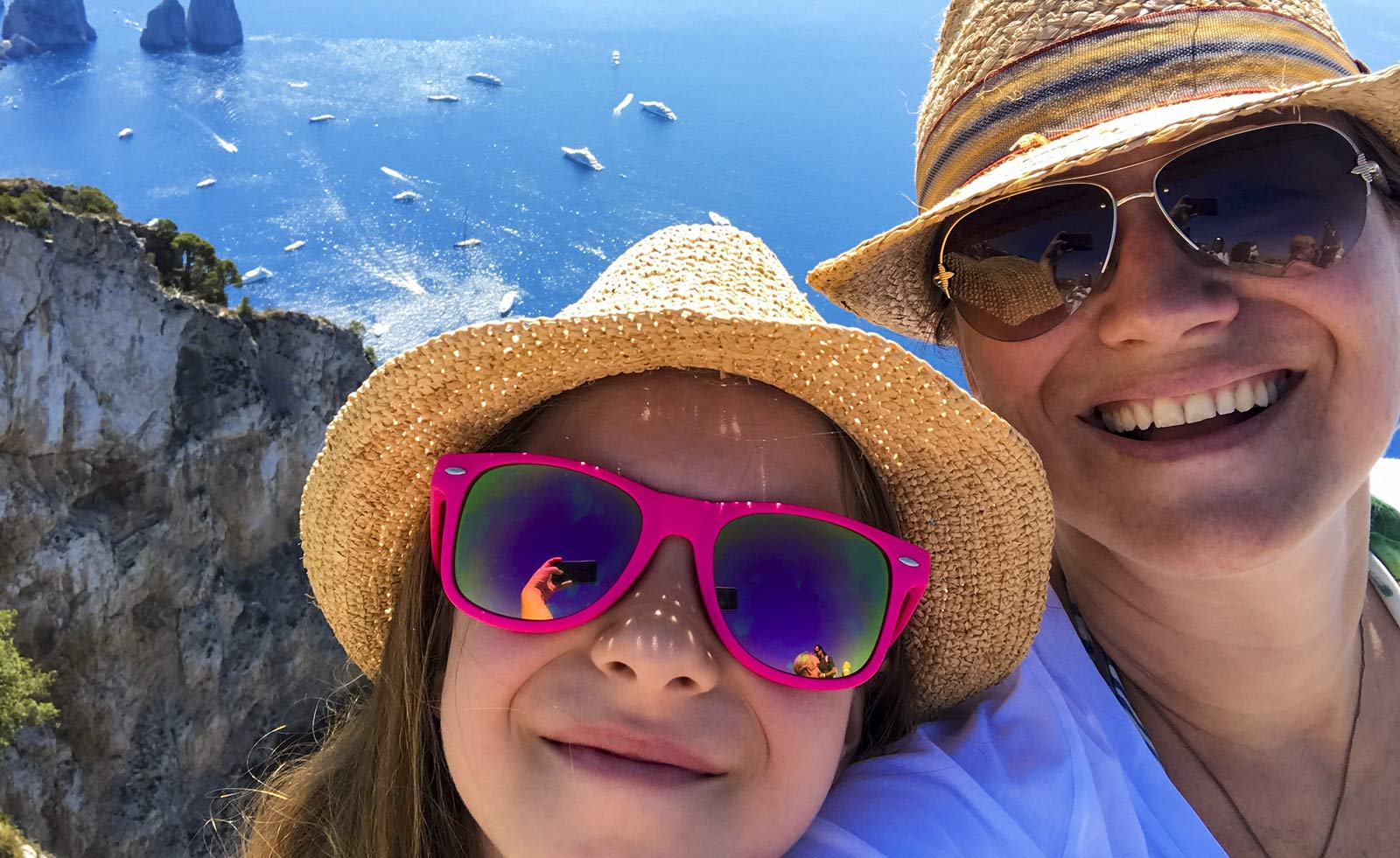 Your floating five-star experience – reminiscent of the sumptuousness of an Aman or Mandarin Oriental suite — promises to be an opulent and refined way to access the best yachting-vacation itineraries available. We're here to help you create breathtaking memories: think premium comfort, elite service, and unparalleled exclusivity — far from the standard, well-trodden tourist routes.
Trust us, we sail the world (it's a tough job but someone's got to do it!) to make sure you have the time of your life. We do the tedious part (okay, okay, it's a charmed life), so you can do the great part.
Take this for example: Do you know which of the Leeward islands to visit if you prefer quiet and isolation, or where to get the best astakomakaronada on Naxos? We've got the inside scoop (and not just on Italy's best gelaterias).
We want to make this as fuss-free for you as possible. So we've put our heads together to make sure you can just turn up and have fun. Here are our 12 top tips for ensuring you have the best luxury yacht charter holiday ever.
We'll see you on the high seas!
1. GET A GOOD BROKER
Remember Who wants to be a millionaire ? Well, you may already be a millionaire, but you can still phone a friend for advice. Or search online if your friends have all left town and gone sailing already. An efficient, informative, and friendly response from a company is a good indicator of their professionalism. Take us, for example. We'll ask you a million questions about your needs, and will go to great lengths to meet them. We'll do all the negotiating with owners, so you don't have to, securing the best deals and impressive extras (we might even be cheeky and push for free delivery). In a nutshell, we're here to meet your every desire.
2. TRUST YOUR BROKER
Our job is to make sure all those admin headaches go away. We'll raise any red flags (like a less-than-optimal speed / fuel-consumption ratio of an otherwise very stylish and desirable vessel), or make the invaluable point that it's the crew that can ultimately make the vacation. Trust us, at the end of the day, the crew is just as important — if not more important — than the shapely hull, albeit great looking, of a dazzling superyacht. Ever heard of cabin fever…? After a few days at sea, you'll really want to like the people you're sailing with...
3. SAIL IN COMFORT
How do we put this delicately? The motion of the ocean does not always agree with everyone... and it can be daunting for those who have never sailed before. We could share some first-hand tales here, but in the interest of good taste, we won't. Don't let this deter you from opting for a luxury yachting vacation though. Our selection of luxury yachts includes the very latest technology, such as advanced stabilisation systems, with rocking attenuators for those passengers who may experience any queasiness. And then of course, there is very effective medication. Raise the gangplank and be off with you!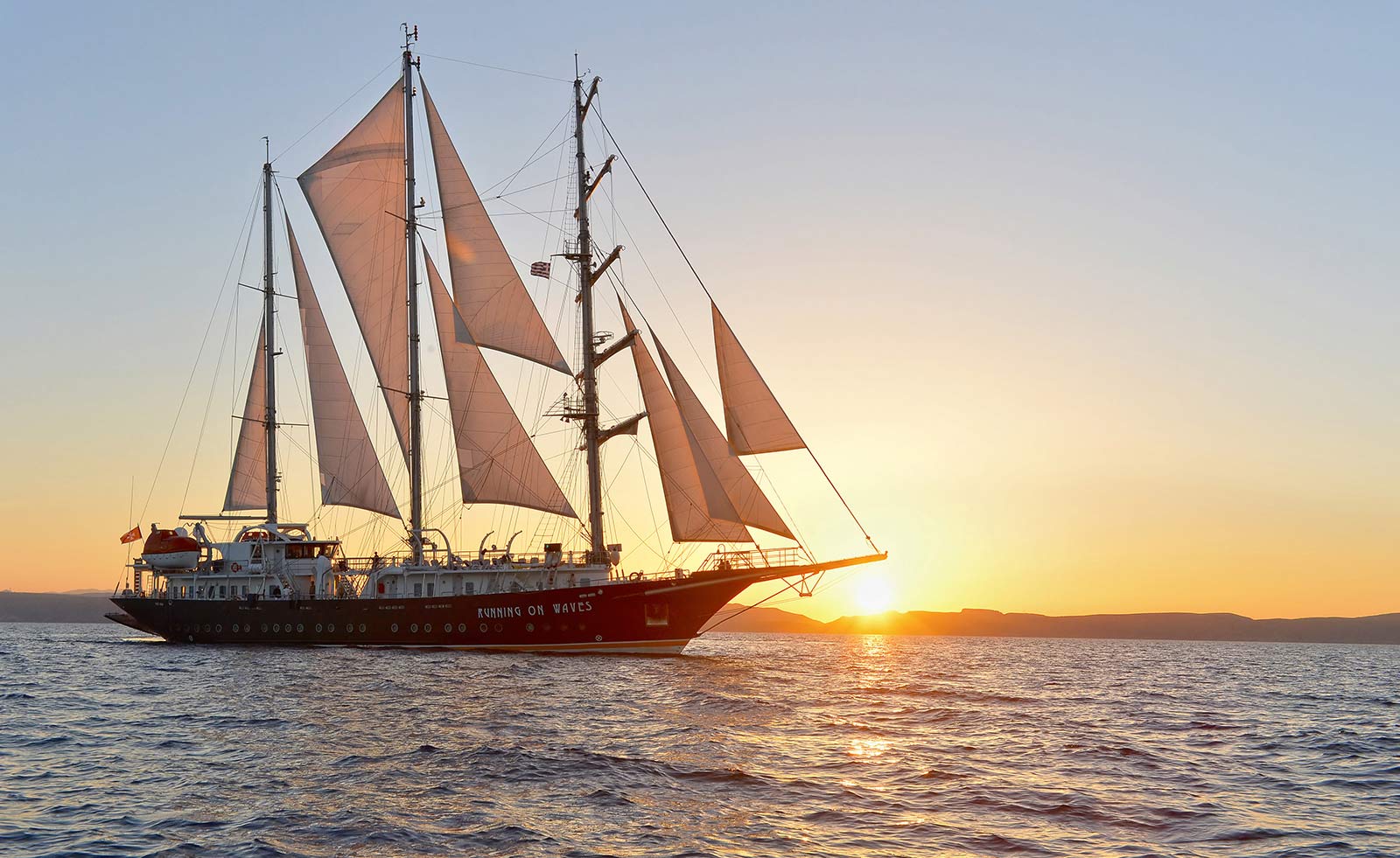 4. BOOK IN ADVANCE
If you take just one thing from this article, remember that the most desirable yachts with the top crews are consistently booked — up to a year in advance — by the same clients. So, while brokers such as ourselves can usually pull rabbits out of hats and conjure up all manner of magic, a bit of time is a big help. So, if you're particular about the size, age and design of your yacht or the nature of your crew, then let us know in good time. That way, you'll be sailing away as one very satisfied customer.
5. SHARE YOUR REQUIREMENTS
Paperwork can be fiddly — especially when you're excited about an impending luxury yachting vacation — but it's wise to take the time to think carefully about your requirements upfront (at least a month before your charter) and carefully complete all the necessary paperwork we give you. Some of the information we need includes: arrival and departure times, transfers (if needed), meal and beverage preferences, wine preferences (including vintages and budget), as well as any other personal desires and requirements. How can we spoil you rotten if we don't know what you want, right?
6. JUMP IN FEET FIRST
Not that you need an excuse to enjoy a sublime, nurturing pedicure, but we recommend a treatment shortly before you embark on your luxury yacht charter holiday. And yes, gentlemen, this means you too! So that when you kick off your shoes on board, you'll love the feel of the solid teak deck underfoot, and be ready to put your best foot forward.
7. BRING YOUR CHILDMINDER ALONG
Never mind Men Behaving Badly , how about Kids Behaving Badly ? Well, if it's peace and quiet with the little darlings you're after, we strongly suggest a personal childminder for the trip. Of course, the very able and efficient crew is always on hand, but are not always available for fulltime child-caring duties. Your own childminder will ensure the whole family gets the most out of the holiday, with minimal fuss and plenty of enjoyment.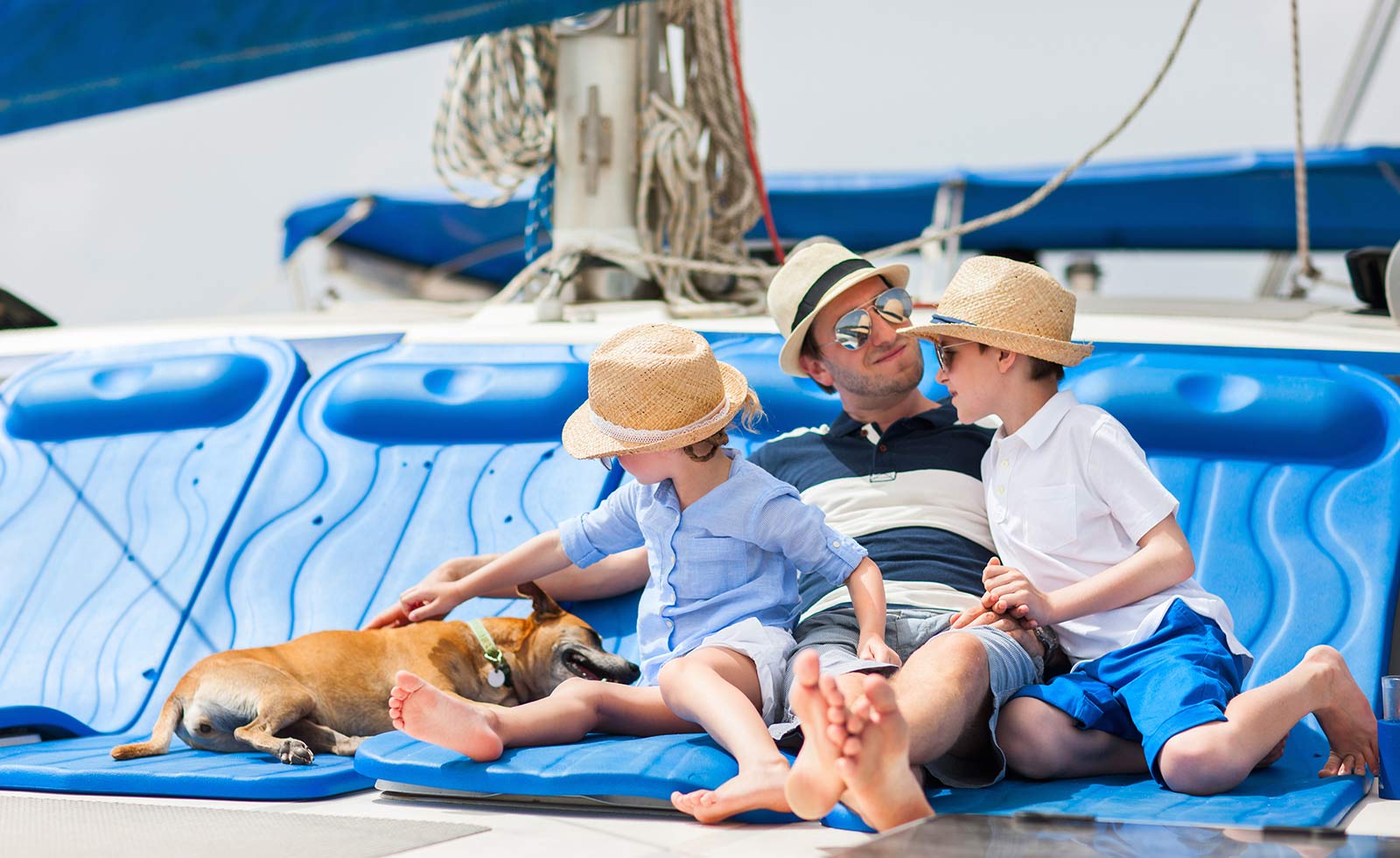 8. A LITTLE KINDNESS GOES A LONG WAY
Remember what we said about a great crew making the holiday? Well, like all of us, crews really appreciate consideration and kindness. Mutual respect will go a long way to ensuring that everyone on board is happy and having the time of their lives. While your crew is there to cater to your every whim and ensure every moment of your vacation is one of pampered luxury, they appreciate feedback and the odd compliment.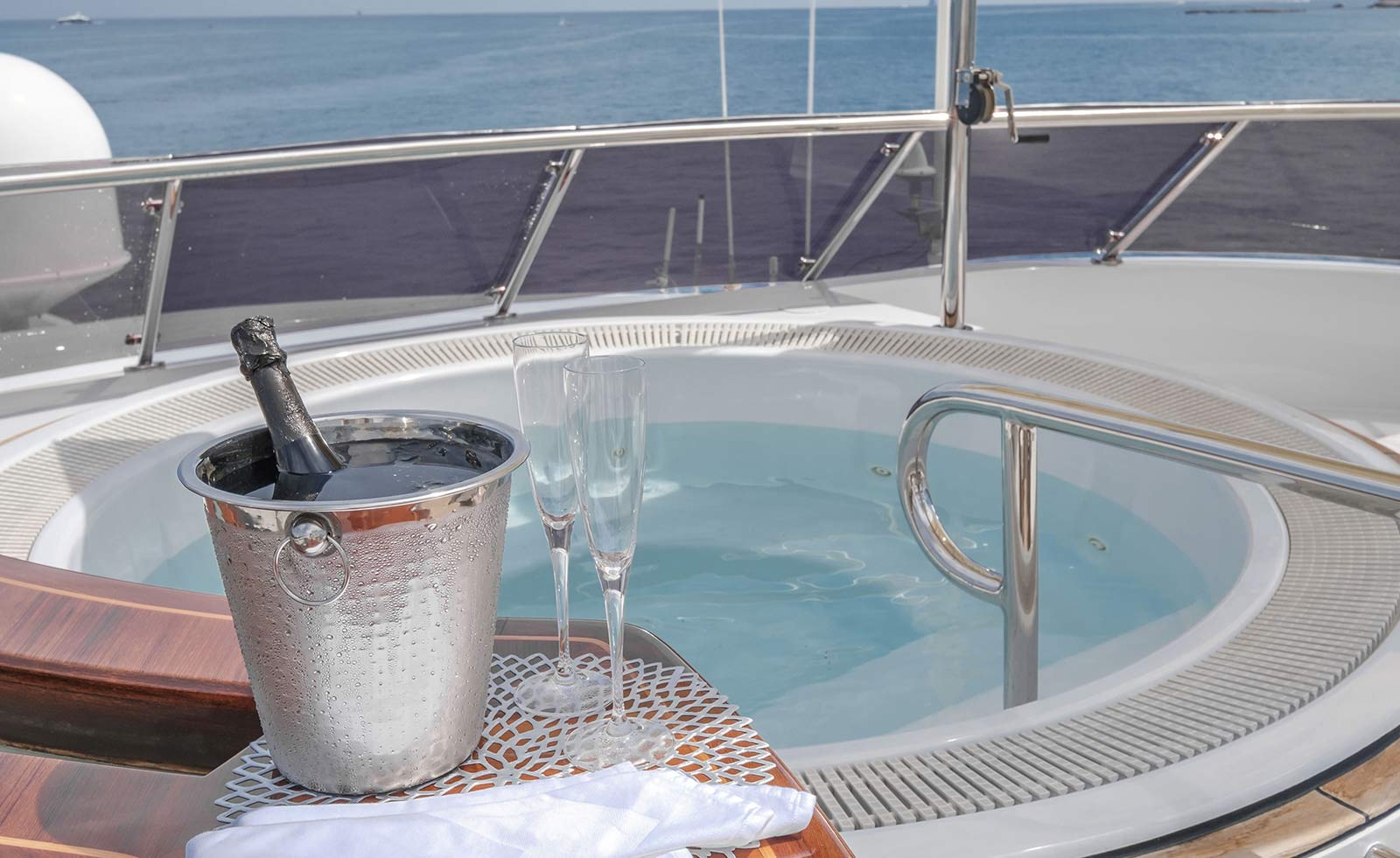 9. AN ELEMENT OF FLEXIBILITY
Being at sea means you're at the mercy of the elements, such as winds, currents and tides – even in the summer months. And while we can advise you on the best times to enjoy certain yachting hotspots and itineraries, there will always be an element of chance and uncertainty when embarking on a luxury yachting vacation. Take this from a friend: a bit of flexibility and special heed to the advice from your captain, and you're A for away . His priorities will always be your comfort and safety. If you need a second opinion, talk to us.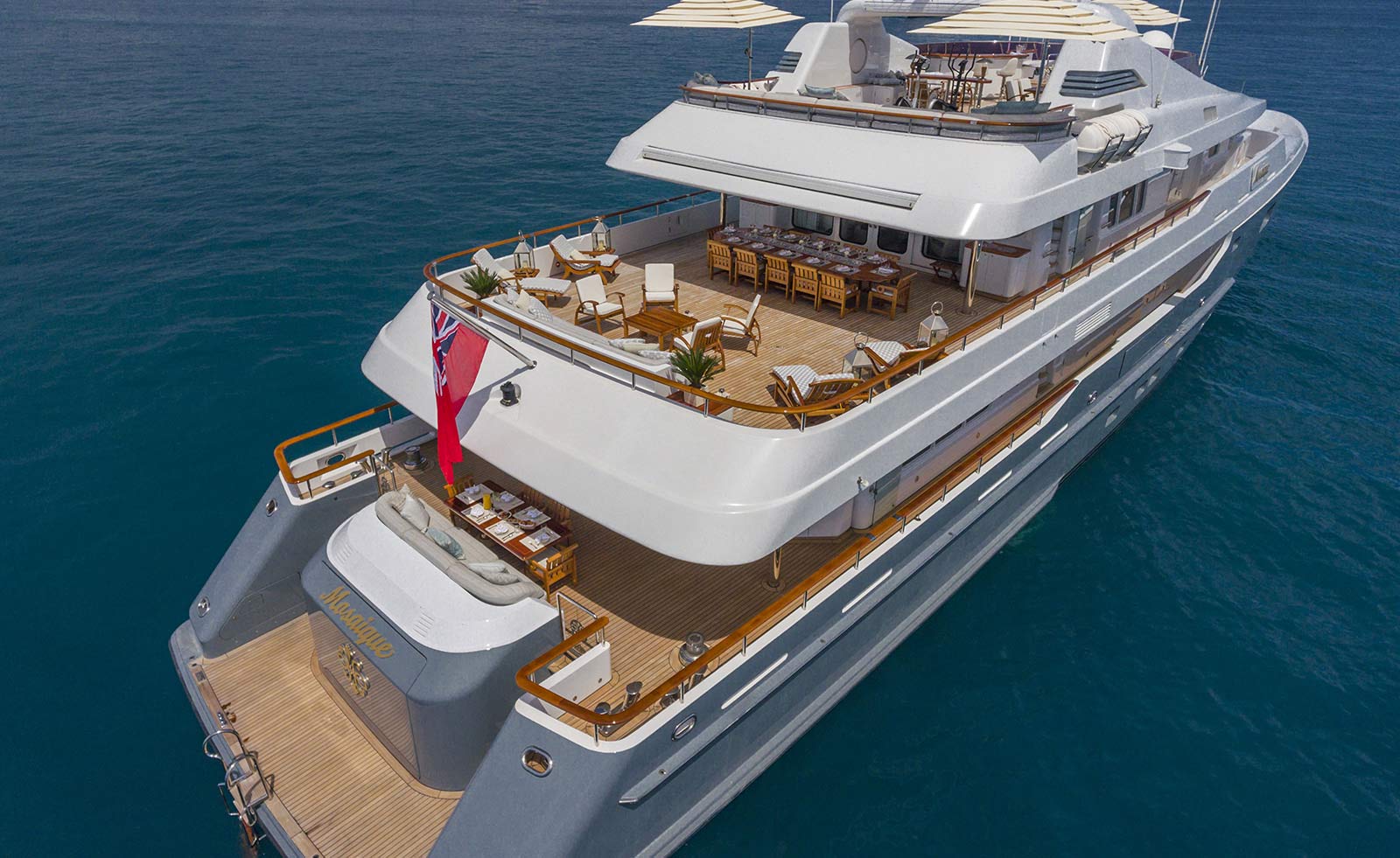 10. KEEP IN TOUCH WITH YOUR BROKER
Look back at point No 1… and remember the key role your broker plays in helping you to have a holiday to remember — whether you're a first-time yachtsman or woman, or a seasoned traveller who is as comfortable on the deck of a luxury yacht as on dry land. If it's all smooth sailing, we'll be happy to hear it. And if not, well, do fill us in, too. We'll move heaven and earth for you. Of course, being out in the ocean and exposed to the elements, things can go wrong — ever seen The Perfect Storm ? — but we're on hand to help manage any eventuality. And trust us: as hardy sailors, we've pretty much seen it all.
11. SHOW YOUR APPRECIATION
Gratitude goes a long way, goes the adage. And a generous tip goes even further, said a crew member once upon a time. If you've been wondering, it's customary to tip the crew anything from 5-15% at the end of your trip, depending, of course, on how satisfied you were with the service. The owner pays the crew to be on standby and maintain the yacht (even out of season), but a tip is your way of saying 'farewell — and thanks for all the hard work!'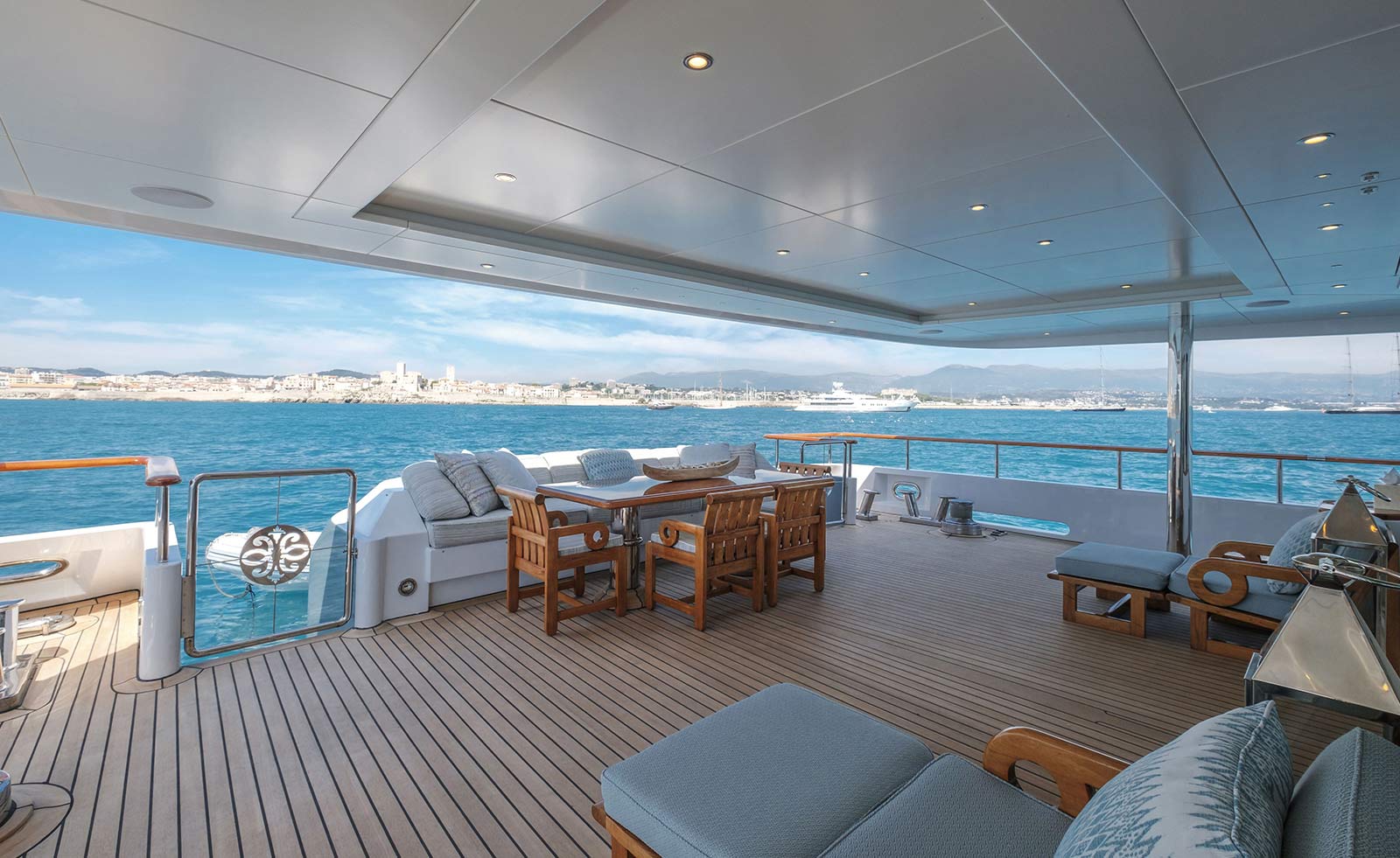 12. LESS IS MORE
Of course you'll want your favourite Gucci brogues or silk pashmina for when you dine in St Tropez… but don't forget to pack wisely. Our rule of thumb is to not only travel lightly but to pack the right things. Find out what the boat has onboard before you start doubling up. Your broker will gladly advise you in advance about what to bring and what to leave at home. (Look out for our next blog, where we will explore more of these common mistakes — and how to avoid them).
Remember, the Abberley team can tailor-make just the right itinerary to suit your needs and tastes, and advise on every aspect of creating the adventure-packed, luxury yacht charter vacation that you deserve.
We are on hand to help and advise you on the best trip for you and your party, be it a romantic getaway, corporate retreat, luxury honeymoon or an action-packed and fun-filled family vacation. Contact us here.