Feel the refreshing Caribbean breeze as you sail the coastline of Cuba on a luxury catamaran or motor yacht. The unspoilt beauty of Cuba is best experienced on a private yacht charter, deciding for yourself where to stop and explore.
On the northern coast you can lounge on white sand beaches and dip your toes in the turquoise water of the Atlantic Ocean. In the Varadero region you can play a round of golf at the island's only 18-hole golf course, The Villa Du Point Gold Course; visit the Bellamar caves; or try deep-sea fishing! Head for the south and visit UNESCO heritage site, Cienfuegos, famous for its colonial buildings and old-world charm.
You'll find a huge variety of things to do and see on the island of Cuba. Snorkel in the warm water at Cayeria Los Majaes, go salsa dancing in Santiago de Cuba or visit pristine beaches and rainforests in Baracoa. Explore the remote and beautiful islands of the Canarreos Archipelago and step back in time in the unique city of Havana.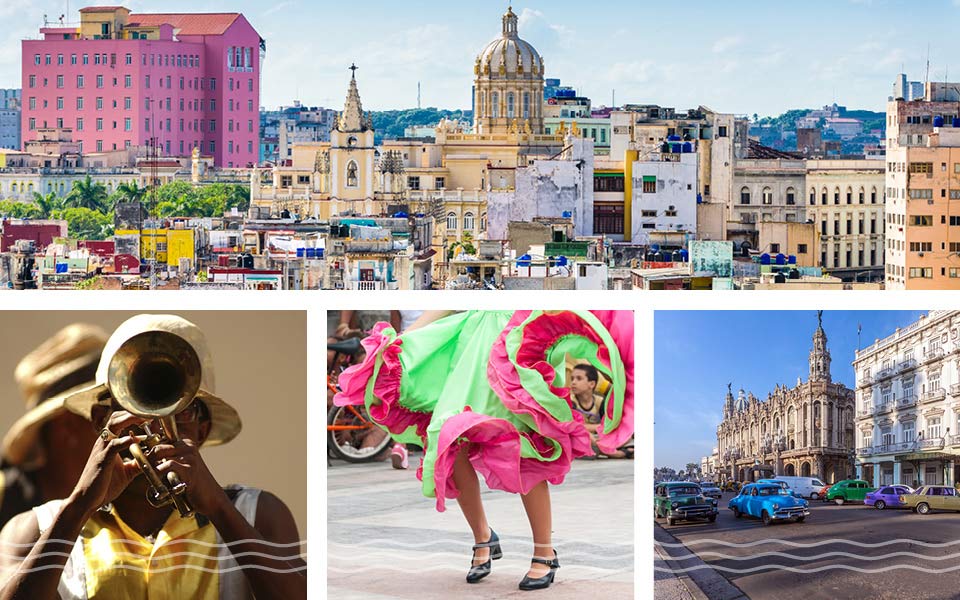 Soak up the energy and spirit of Havana while on your adventure yacht charter in Cuba. Step back into the past in the old town, drink mojitos in bohemian cafés and treat your senses to awe-inspiring Cuban music and dancing.
Take a private tour in the scenic, authentic Valley of Vinales (Viñales Valley), located just a few hours from Havana, where you can explore the area by bike or go horse riding through the valley. Hike up one of the famous limestone mogotes or tall, rounded hills to enjoy the sensational views - you'll probably be the only ones up there. You can also visit the Mural of Prehistory, a huge rock-face mural depicting world history. A work of brilliance or an eyesore - you decide!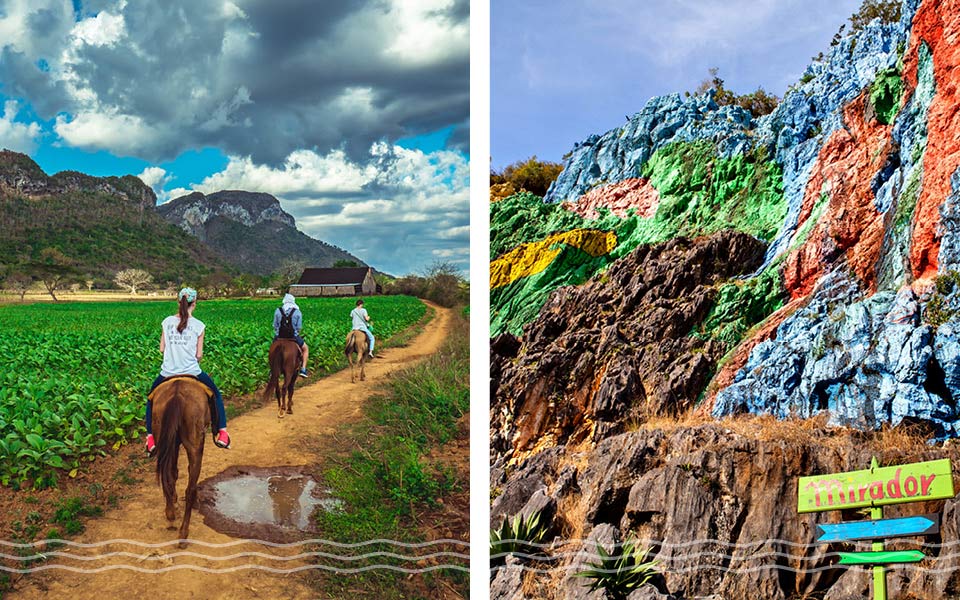 Exploring Cuba off the beaten track could be another higlight of your bespoke yacht charter experience. Take a day trip to Valley of Vinales where you can go horse riding through the beautiful natural surroundings, go hiking or climb up the limestone mogotes, and visit the controversial Mural of Prehistory.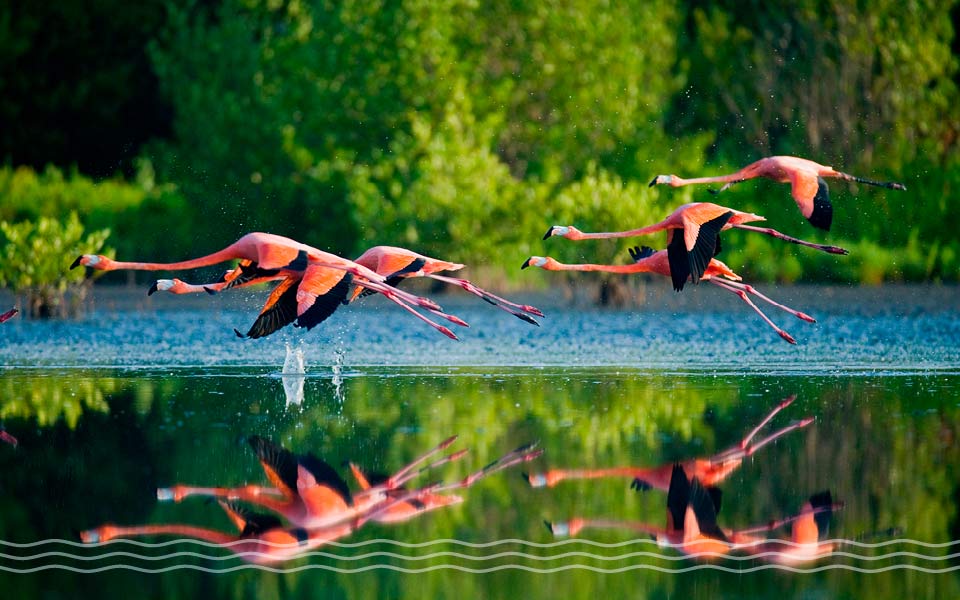 Cuba has a vast variety of wildlife and extraordinary biodiversity not seen elsewhere in the Caribbean. This includes the largest pink flamingo colonies in the western hemisphere and the world's tiniest bird, the Bee Hummingbird. The island is a total treat for birdwatchers – take for example the birding hotspot of Peninsula de Zapata, in south-central Cuba, home to more than 160 different types of birds. Here at Las Salinas salt pans you'll find shallow pools popular with cranes, roseate spoonbills, and clusters of flamingos. You're also likely to see flamingos at the Jardines del Rey in north-central Cuba, where flocks fly in to feed on the sand flats. Cayo Coco in the northern cays is yet another spot where you'll be able to score some flamingo sightings.
To immerse yourself deeper in the natural beauty of Cuba, cruise around Península de Guanahacabibes on the island's western tip. Here you'll find a national park and a UNESCO Biosphere Reserve, teeming with rare birds, crocodiles, iguanas, and beautiful natural scenery.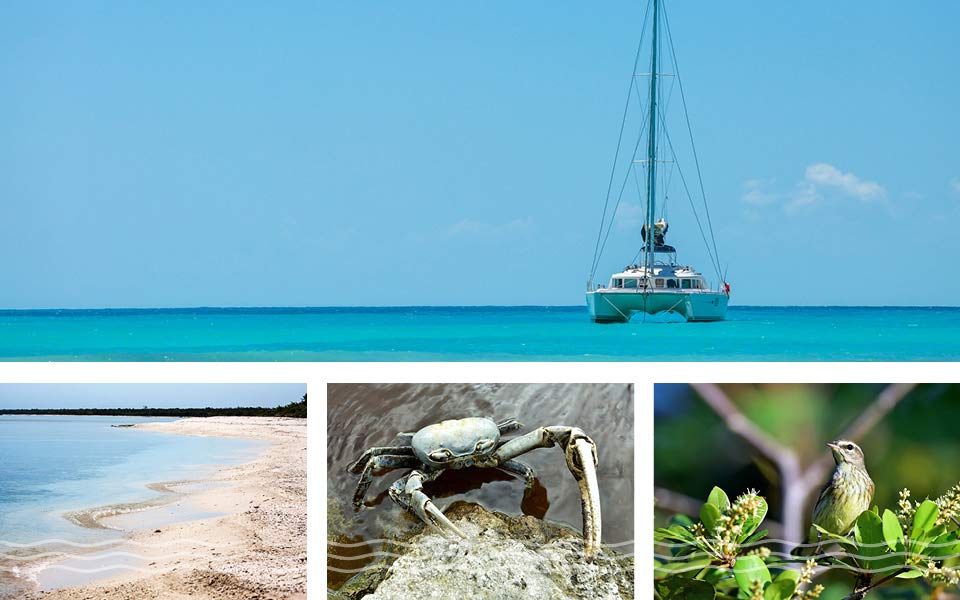 Cruise your private yacht or catamaran around Guanahacabibes Peninsula, the westernmost point Cuba. Isolated and ecologically rich, charter to Guanahacabibes for its UNESCO Biosphere Reserve and an international-standard diving center. Go swimming at Playa Las Tumbas, Cuba's most secluded beach.
Best time to go
The best time to go is during the dry season, between December and May. The wet season begins in June and from August to October there is a risk of hurricanes.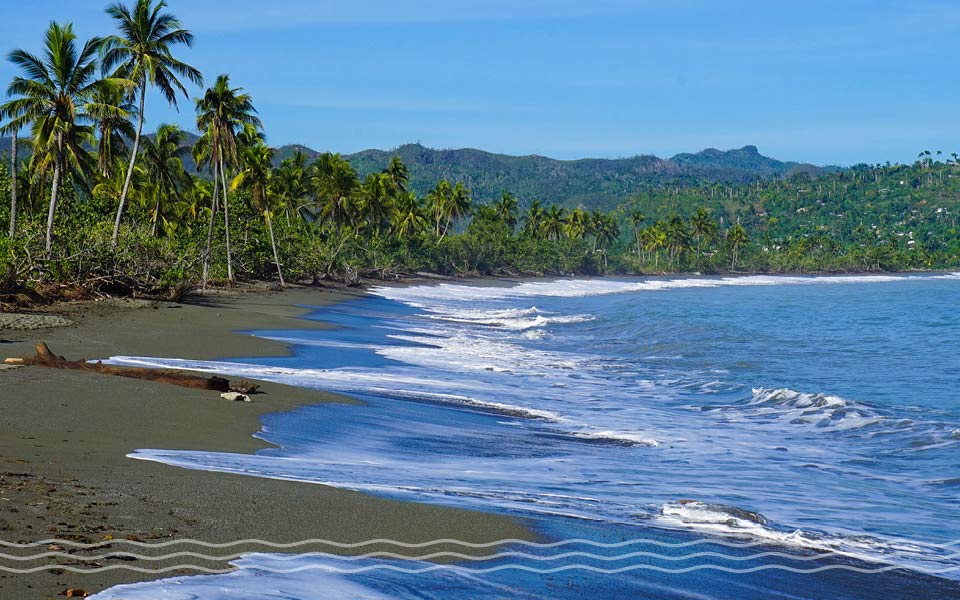 Your charter yacht will grant you access to one of Cuba's best kept secrets: Baracoa. A tiny, remote town on the east of the island, it's surrounded by majestic mountains, deserted beaches, crystal clear rivers, caves, waterfalls, coffee plantations and fertile forests.
Insider tip
The advice of a yacht charter broker will be indispensable when planning a trip to Cuba. Because diplomatic ties between the US and Cuba were restored in recent years, there is still a lot of planning to do before you can step foot on Cuban shores. Last-minute bookings are virtually impossible and charter law can be complicated. It pays to have the guidance of a charter broker with a thorough understanding of the laws and processes in Cuba.