This isolated archipelago off the coast of Ecuador is one of the best places in the world to get close to wildlife. With a lack of human interference throughout history, it's like going back in time.
The endemic creatures on these islands will fascinate and delight charter guests. The North Seymour island is the place to go to catch a glimpse of the famous blue-footed boobies. You can snorkel with turtles around Isla Bartolome's Pinnacle Rock and see schools of hammerheads swimming alongside your private yacht at Devil's Crown off Floreana Island. On Mosquera Island you can watch shorebirds and playful sea lions on the white sand beaches. Or visit Black Turtle Cove marine sanctuary to hang out with sea turtles, golden rays and baby sharks.
Chartering a yacht is the perfect way to see the world-famous Galapagos (Galápagos) Islands, as you can visit as many of the islands as you like, at your own pace. This archipelago consists of 21 volcanic islands, teeming with fascinating creatures, including the enormous Galapagos tortoise! The ancient landscape and rare inhabitants of the islands give visitors a unique view of the natural world. Simply put, it's an awe-inspiring trip you'll never forget.
Bird life on the Galapagos Islands is abundant and diverse – some of the birds you'll see are not found anywhere else in the world. Bartolome Island, is home to Galapagos penguins, Galapagos hawks and lava herons.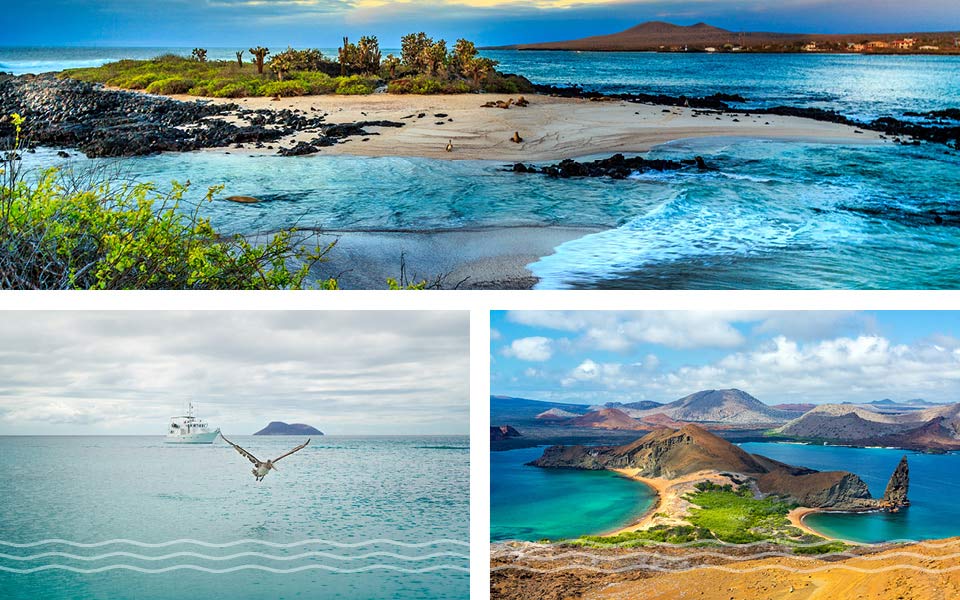 The flightless cormorant is endemic to the Galapagos islands, and is the only cormorant that can't fly. The blue-eyed birds make up for it by being excellent swimmers. They can be seen all year round, mainly on the north western coasts of Isabela and the east coast of Fernandina.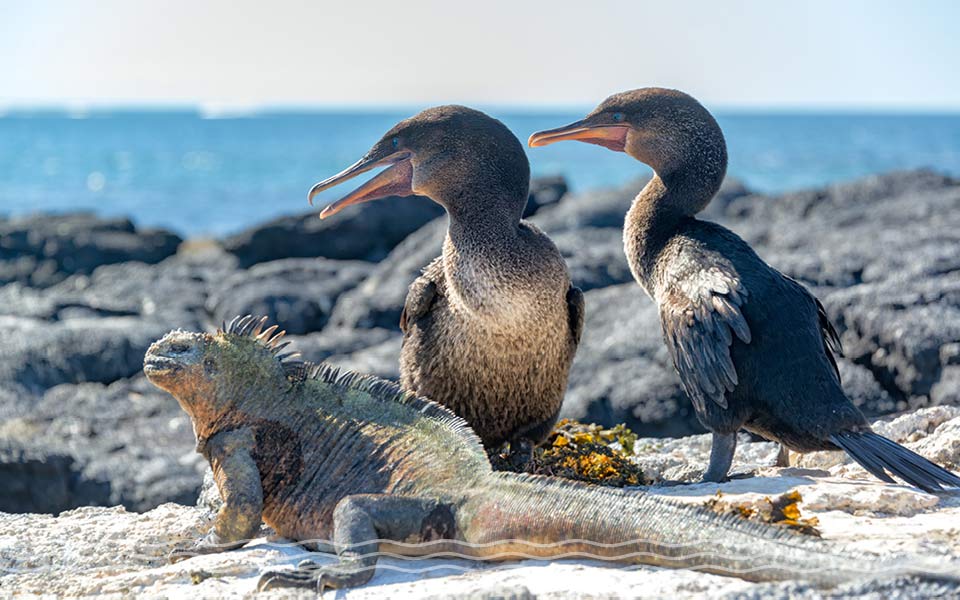 Charter a yacht here for beautiful landscapes and incredible marine life, including reef sharks, rays and tropical fish. Scuba diving in the waters around the Galapagos Islands is an experience you'll never forget. There is a plethora of fantastic dive sites, each one promising an abundance of fascinating marine life – including eels, manta rays, sea turtles and sea lions. At more advanced locations like Darwin Island, divers can get up close with whale sharks, Galapagos sharks and hammerheads!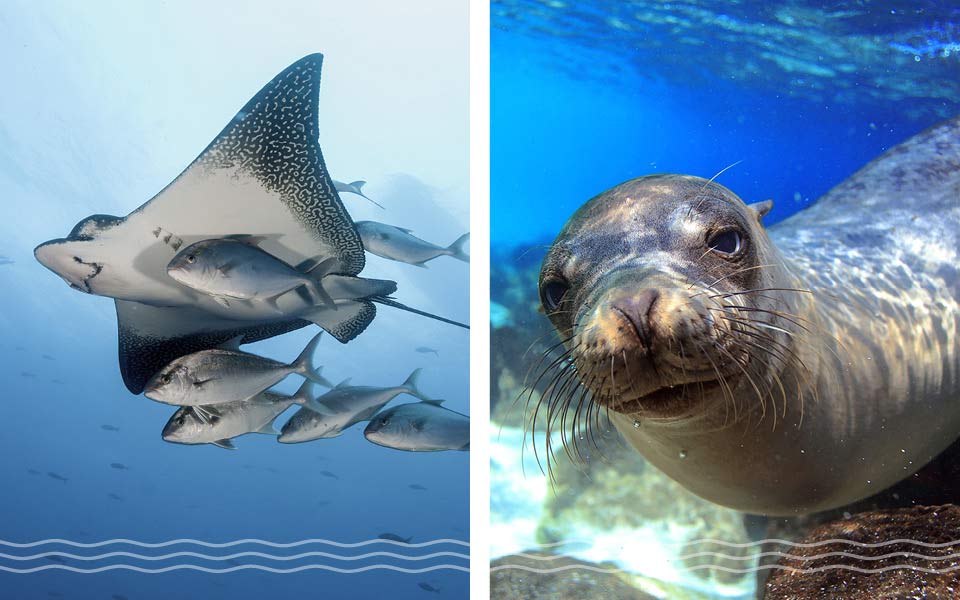 This destination is also perfectly suited for kids, who will delight in seeing the vast array of exotic animals (many that are only found in this unique part of the world) including whales, manta rays, sea lions, turtles, lava gulls, and blue-footed boobies.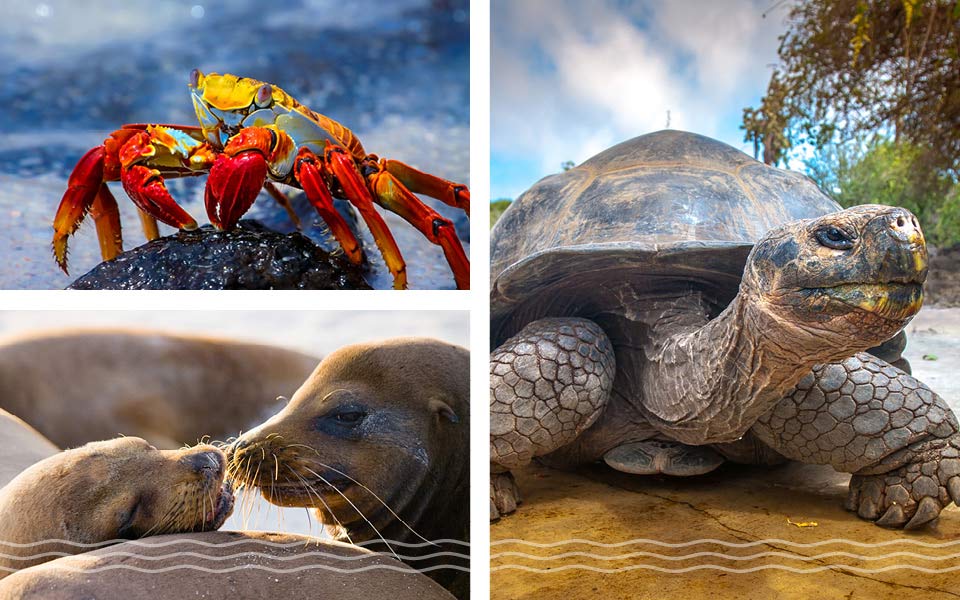 The Galapagos Islands offer an incomparable adventure charter experience. You'll be able to get close to animals that many people will never see in their lifetime, including the remarkable, stoic Galapagos tortoise, the brightly coloured Sally lightfoot crab and the adorable Galapagos sea lion.
Best time to go
The volcanic archipelago stays warm throughout the year, making it an ideal destination for both summer and winter charter vacations.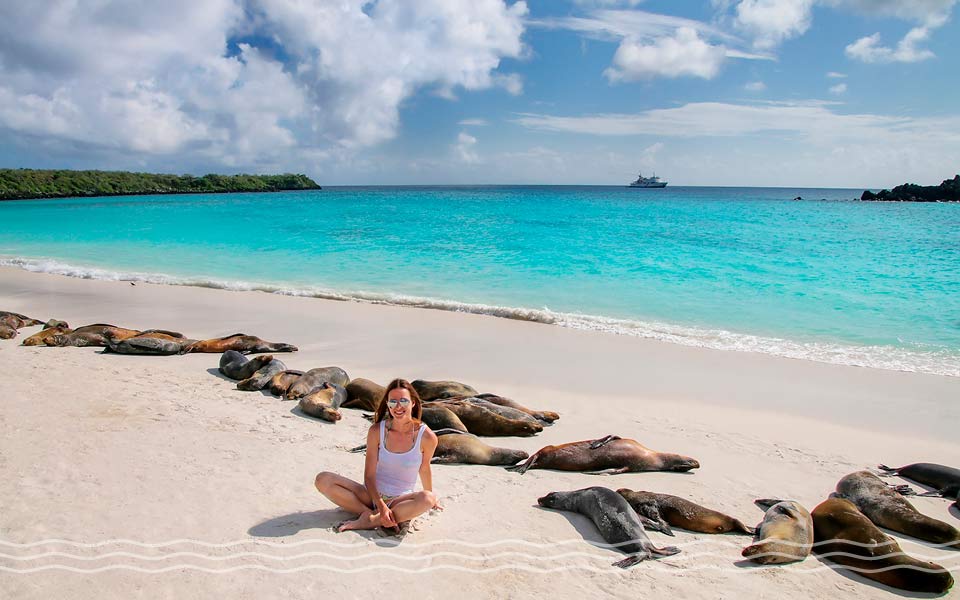 Sea lions are a common sight on a yacht charter in the Galapagos Islands. Marine iguanas are found only on the Galapagos Islands, you'll encounter plenty of them along the beach and in the water at Tortuga Bay – a beautiful cove with white sand beaches.
Insider tip
To see the giant tortoises in the wild, visit El Chato Tortoise Reserve, south of Santa Rosa. Observe the fascinating beasts, and also keep your eyes peeled for short-eared owls and Darwin's finches.